expo-IP CMS User Manual
To use the expo-IP CMS, you need any current browser that supports the current HTML5 standard without errors. This does NOT include the browser: Microsoft INTERNET EXPLORER.
In addition to navigation via the widgets, a simple navigation via a menu can be created. In the following example, five menu items have been configured:
Home (HOME) of the event
Link to a stand (LOBBY)
Link to a hall (EXHIBITION)
Link to a hall (SHOWROOMS)
Link to a stand (STAGE)
Link to a stand (EXPO)

Link to an external page that should be displayed and clickable by visitors even when the fair is closed (NETWORKING AREA)

Link to a stand (MESSELEITUNG)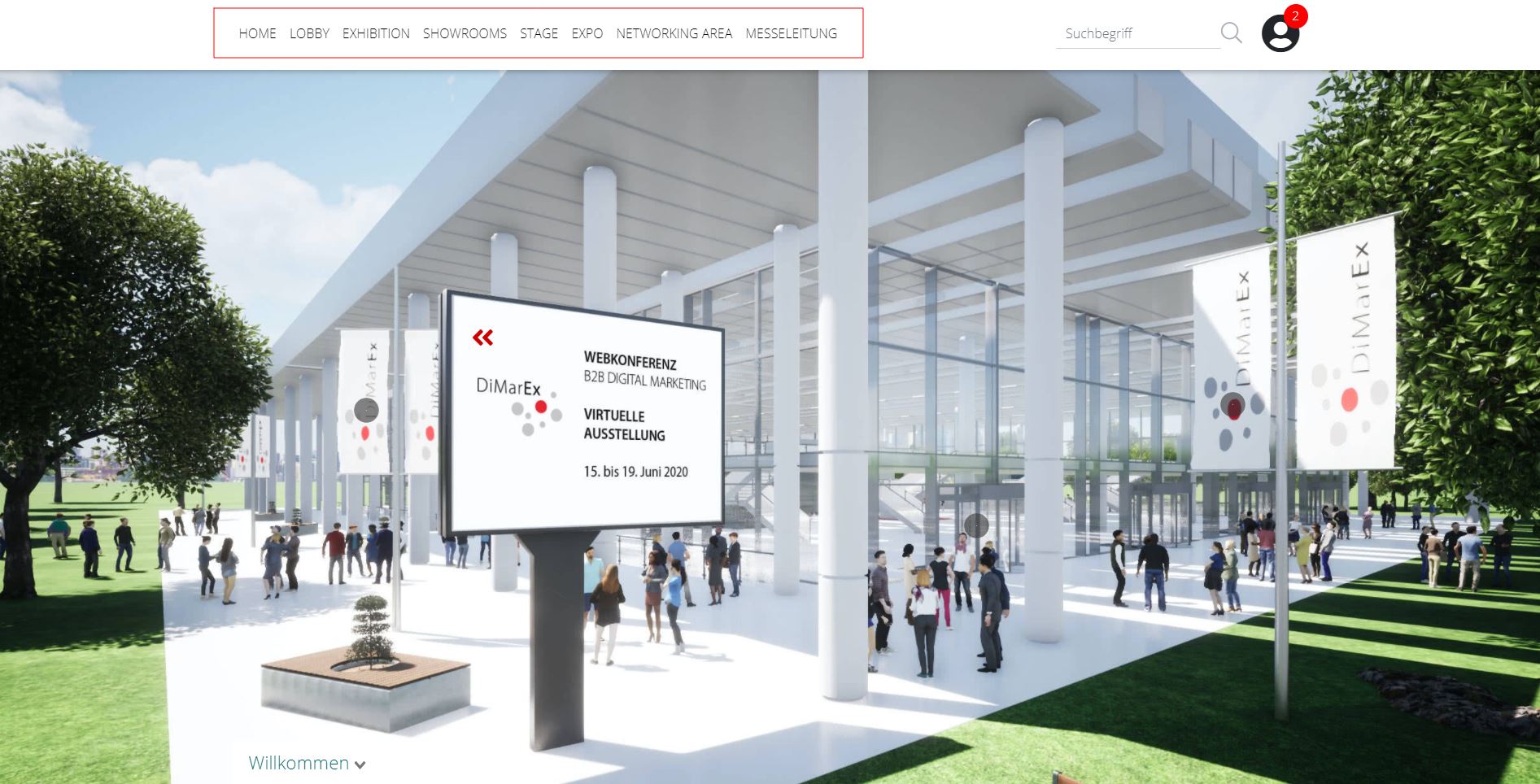 Menu item
A menu item is defined via an input mask. The content of the "Name" field is displayed as a menu item in CAPITAL LETTERS. The URL to which the menu item is to link is entered in the "Location" field. If an internal destination is to be accessed, the link consists of the following entries:
For a stand: /stand/STANDID - Example: /stand/1026
For a hall: /exhibition hall/HallID - Example: /exhibition hall/1
For the home page: /
If an external address is to be linked, the complete URL is entered -. Example: https://www.dimarex.de/
Menu items are numbered manually. In this way, the order of the menu items can be arranged. The menu items are displayed in ascending order of numbering, provided their status is set to "Live".