SHOWCASE // BEST PRACTICE // CASE STUDY
Guest contributions and references made with expo-IP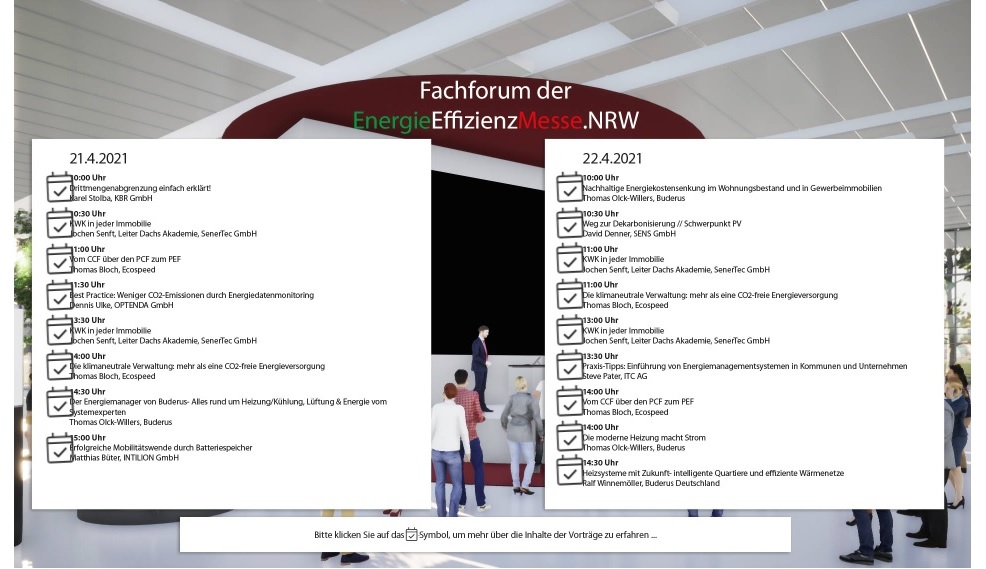 EnergyEfficiencyFair
Online exhibition for energy efficiency in municipalities, trade and commerce, community, housing.
Rising energy costs are an increasing burden on public budgets and threaten the competitiveness of businesses.
Energy efficiency is known to be the simplest and most economical way to reduce the burden of rising energy costs.
Visit the EnergieEffizienzMesse free of charge and without registration all year round!
On April 21 and 22, 2021, you can expect high-quality technical presentations by our exhibitors, and these are also free of charge.
An excerpt from the trade fair topics:
Energy data management...Energy optimization...Power quality...Measurement technology...Pellet, wood chip and lump wood heating systems...energy monitoring...energy management for small and medium-sized enterprises...optimal electricity utilisation...CO2-Blianzierung...Photovoltaiknutzung on Gewerbedachflächen...Speichertechnologien...Betriebliche Mobilitätskonzepte...Elektromobilität...Ladeinfrastruktur...Heizsysteme aus dem regenerativen Bereich...Stationäre und mobile Energiespeicher...BHKW...Brennstoffzelle...Kraft-Wärme-Kopplung...Corporate Carbon Footprint...Daten-Visualisierung.
We are looking forward to your visit.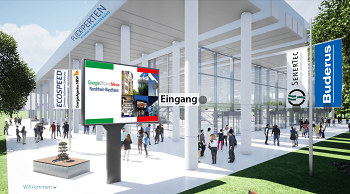 Note: This is a guest article by seven nord messe event agentur UG. Responsible for the pictures and texts is seven nord messe event agentur UG.