SHOWCASE // BEST PRACTICE // CASE STUDY
Guest contributions and references made with expo-IP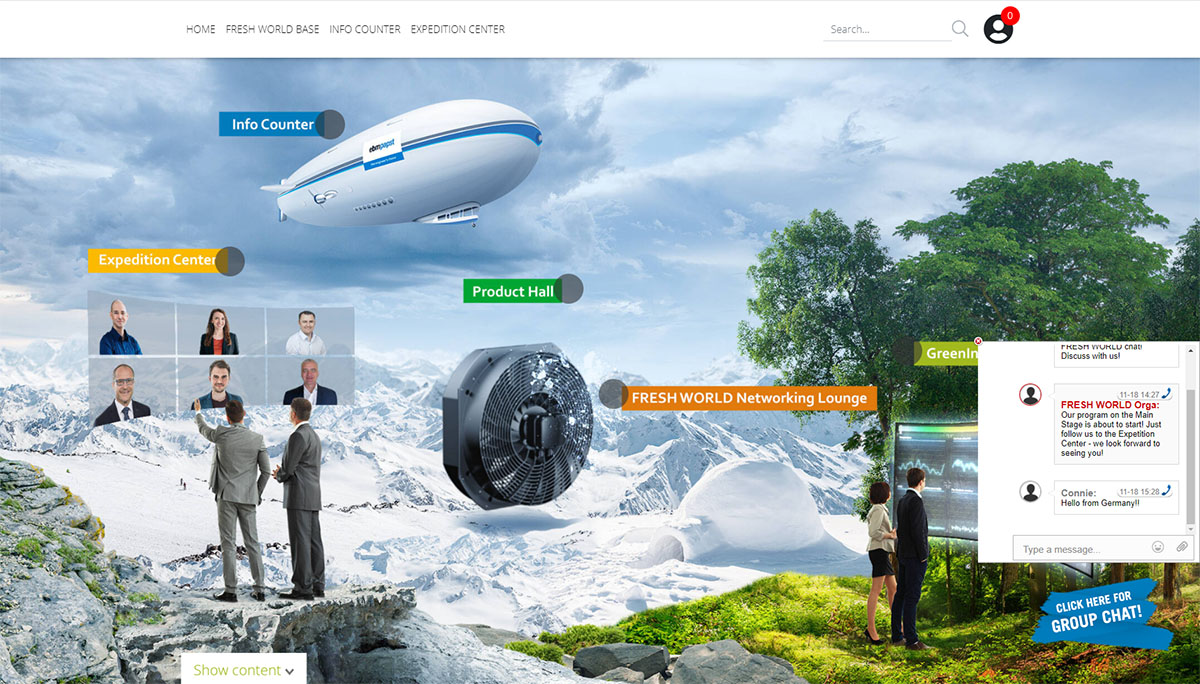 Digital and innovative: the ebm-papst FRESH WORLD
There are certainly some good reasons why we find it difficult to look back on 2020: trade fairs were cancelled, customer appointments postponed and important business lunches replaced by 1:1 video chats. Not too good a starting point for maintaining existing customer relationships and generating new customers.
Our customer ebm-papst, innovation leader in electric motors and fans, once again dared to break new ground and make the most of the opportunities of accelerated digitalization. We are therefore proud to have been able to help plan and implement a virtual event for ebm-papst on EXPO-IP together with strong partners.
Close to the customer despite lockdowns: FRESH WORLD as a sales machine.
The goal and at the same time the highest demand of the project was an inspiring virtual event, which should stand out from competitive events thanks to a special look & feel and a sophisticated concept. In the end, users have already been able to gather many digital experiences and impressions at virtual events in the past months.
But not only the users, also the colleagues from the sales department should get their money's worth at FRESH WORLD. Through integrated live chats via tawk.to and interactive Q&A sessions via Rumbletalk, users were able to get involved during the presentations and exchange ideas with the experts afterwards. After the event, people met in the virtual networking lounge (via the tool Wonder) to make new contacts. So sales and marketing can go hand in hand - even and especially in times of the pandemic.
Experts, dialogue and innovation: a journey to the heart of refrigeration and air technology.
Whether product presentations, discussion rounds or exciting key notes: ebm-papst's first digital FRESH WORLD had a lot to offer - and all from the comfort of your desk. The event, which was held in German in the morning and in English in the afternoon, brought together a total of more than 600 participants from the refrigeration and ventilation industry virtually, making it the industry's key event.
Fresh staging: 3-D effects in virtual space.
Together with the 3-D experts from madness in Göppingen, we developed a virtual world full of ice. If it got too "fresh" here, we moved on to the GreenIntelligence Room. Here you could not only warm up, but also learn more about topics like digitalization and sustainability.
Guests were able to view all products and applications in detail in the Product Hall using many 3-D applications. Further possibilities at a glance:
Lecture rooms
Info counter
GreenIntelligence Room
Content Downloads
Live chats with experts
Fresh event, fresh leads: a digital event that works.
Access to the platform was worldwide - so knowledge could be shared across locations, new customers generated and exciting topics placed. All that could also be achieved at a physical trade fair - only without the limitation of exhibition space.
ebm-papst FRESH WORLD not only impressed the visitors, but also convinced us internally, as our contacts confirm:
"Professional, surprising, inspiring, simply FRESH. This or something similar were the requirements for an online event. Thanks to wob and another 3-D service provider, an online platform became an experience event. Our customers and colleagues were very enthusiastic. Working with the wob team was very pleasant, constructive and refreshing."
Dimitry Kin, Project Manager Digital Marketing, and Carina Richter, Project Manager Exhibitions/Events, ebm-papst
FRESH WORLD: a brief look at what we do:
Event concept and agenda
Technology concept
Design and filling of the platform with content
management of implementation partners
Preparation of planning and information documents
Tutorials
Project management and much more
Would you like an insight into FRESH WORLD? Click here for the detailed case: wob.ag/B2B-cases/virtuelles-event-fuer-ebm-papst
You too can act virtually! Simply get in touch with us now.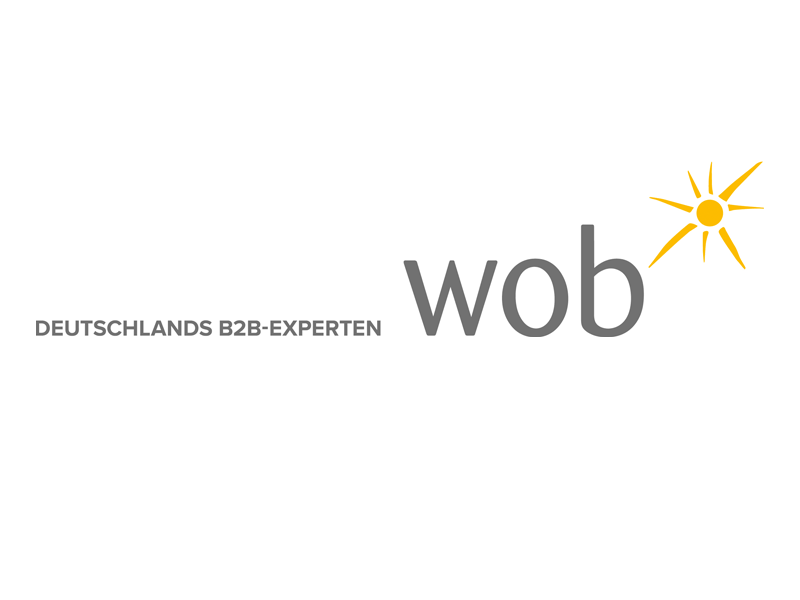 Organizer:
wob AG
Werner-Heisenberg-Str. 8-10
68519 Viernheim, Germany
Phone: +49 6204 970 157
E-mail: dennis.gueth@wob.ag
Web: wob.ag 
Contact person: Mr. Dennis Güth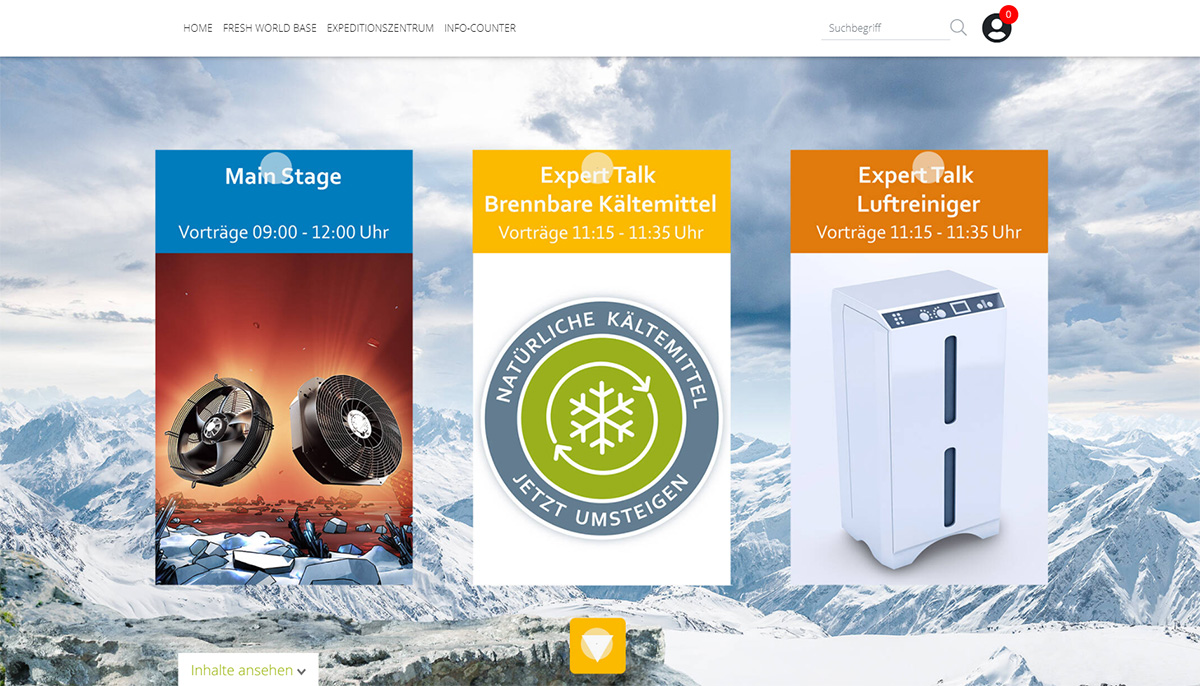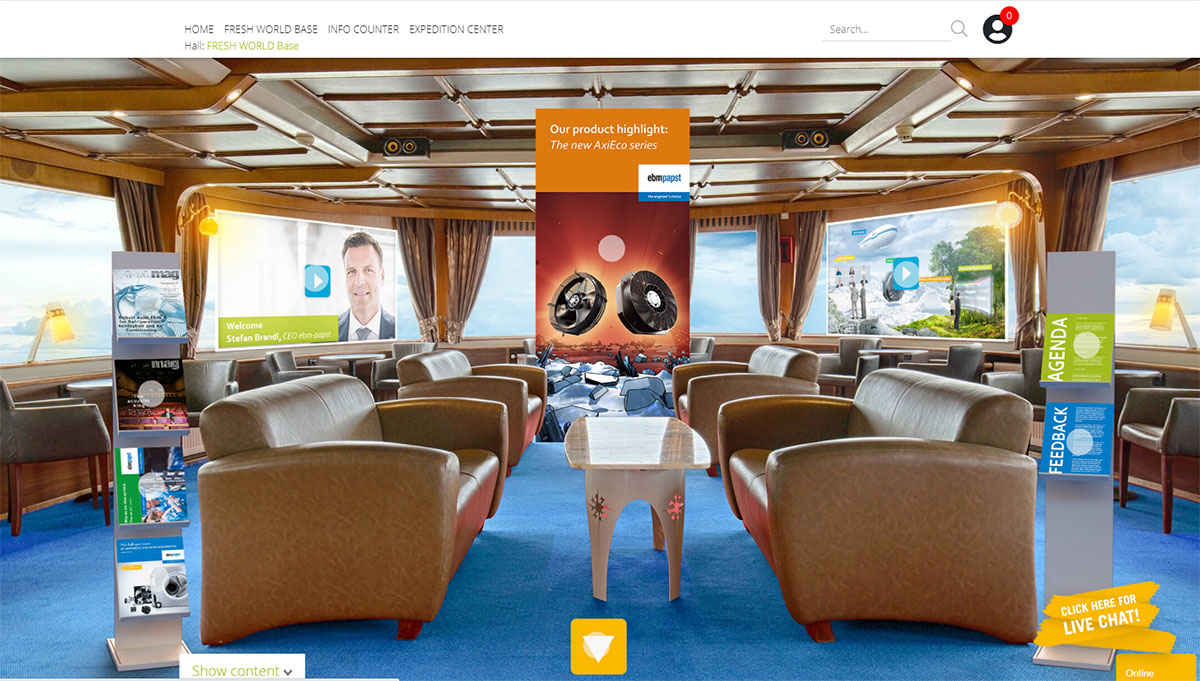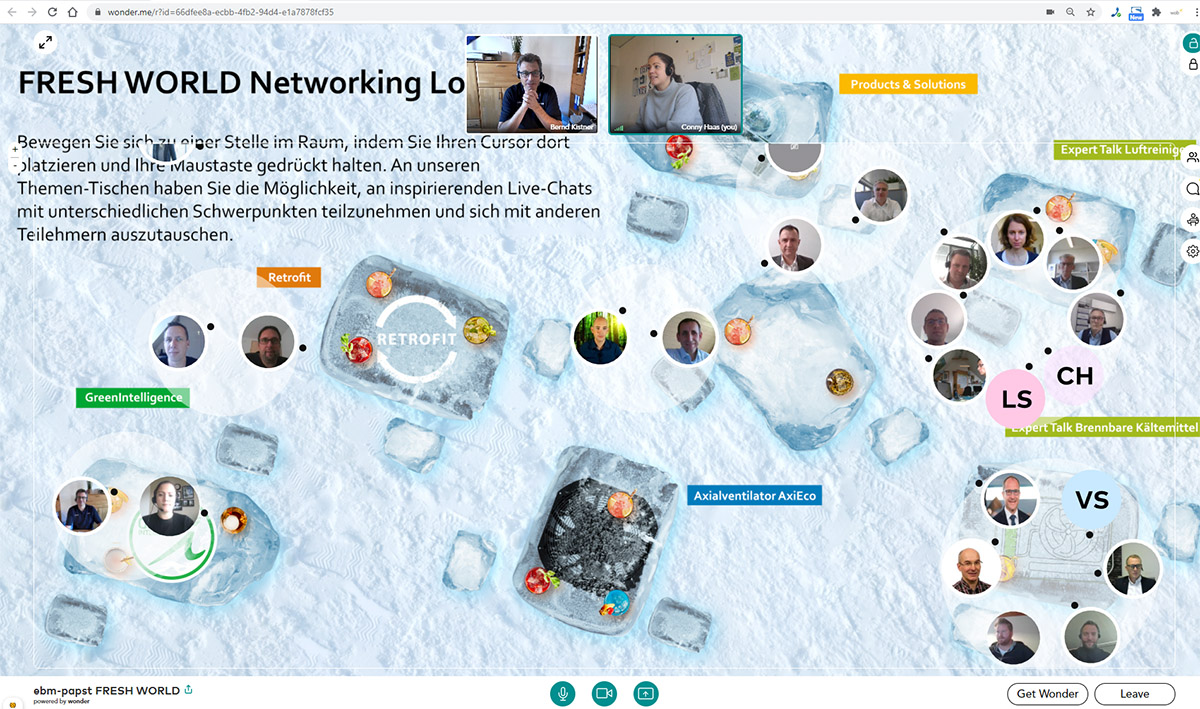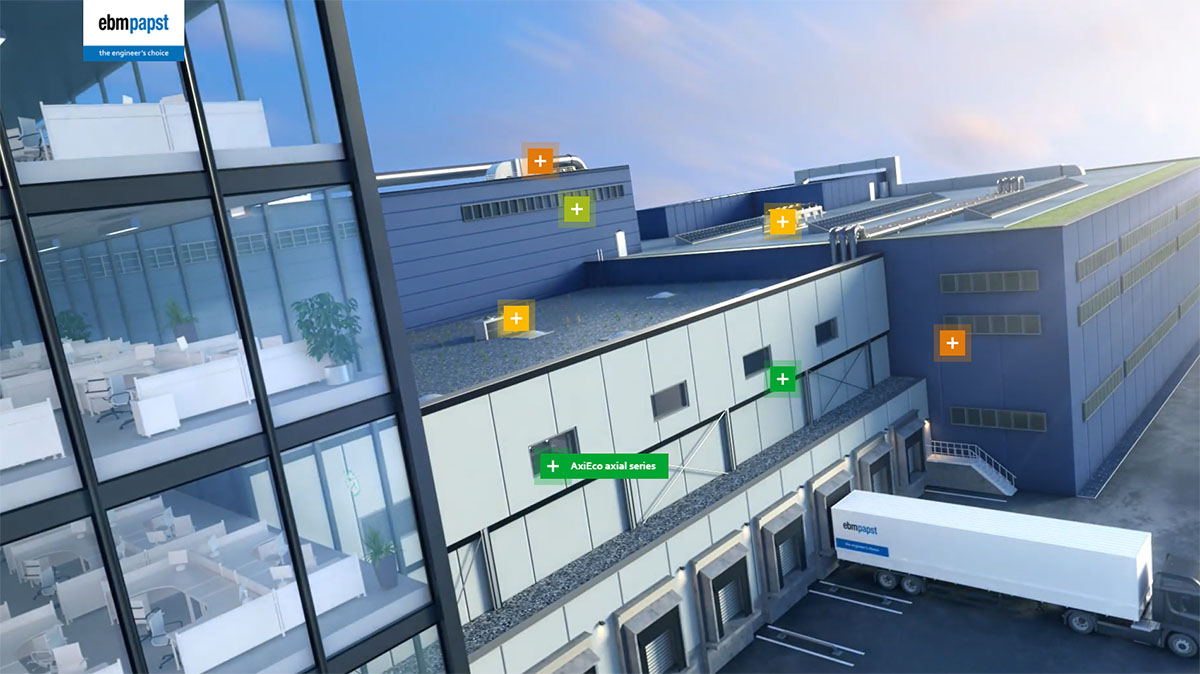 Note: This is a guest contribution from wob AG. Responsible for the pictures and texts is wob AG.