SHOWCASE // BEST PRACTICE // CASE STUDY
Guest contributions and references made with expo-IP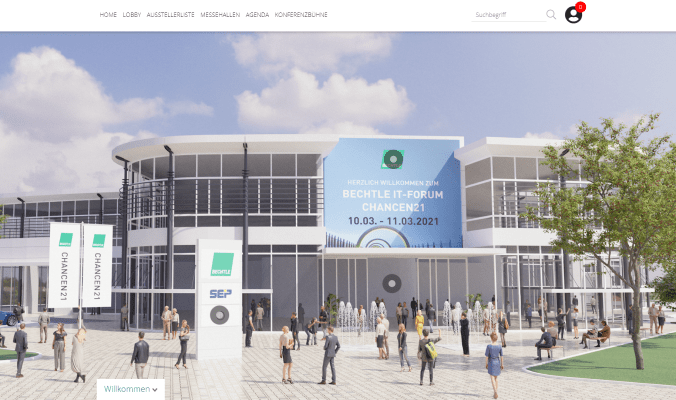 The year 2021 is all about opportunities - Our IT Forum 2021 spoke for itself!
Our annual IT Forum in Cluster West has been a tradition for 20 years now. The year 2021 presented the whole world with many challenges - including us as an IT company. Instead of "challenges", we have now drawn "opportunities" from this unusual pandemic situation and set ourselves the goal of also picking up our long-standing partners.
With 30 manufacturers, we designed a total of 46 virtual booths and offered over 60 presentations on various topics related to IT security, modern workplace, cloud, hybrid data center (etc.). The show spanned two full days and saw a high number of attendees. Each day was well-paced and filled with exciting technical presentations and a special feature at lunchtime. The big highlight of this (partially) hybrid trade fair was the panel discussion, for which we were able to attract renowned participants such as Prof. Dr. Andreas Pinkwart, Minister for Economic Affairs, Innovation, Digitalization and Energy of the State of NRW and Prof. Dr. Andreas Meyer-Falcke, Chief Information Officer (CIO) State of NRW and selected representatives from medium-sized companies.
In total, more than 1,200 visitors registered for the event and over 5,000 registrations for numerous conferences were recorded. In addition to the chat function and a live video chat at most of the booths, we set up a virtual networking area. Here, all visitors could move freely with their avatars and attend the respective topic-related rooms. So nothing stood in the way of a lively exchange with like-minded people, experts and interested parties. Despite "only" virtual handshakes and maybe here and there less good coffee on barista level, the response and feedback to our event was consistently positive. Our customers say:
 "Thank you so much for your great support! I can assure you, you have taken away all my stomachaches 😊"
"Very exciting what Bechtle has put together!"
"The fair looks great!!! Big compliments!"
"Thank you for the tremendous effort you always put in to make the online events possible for us."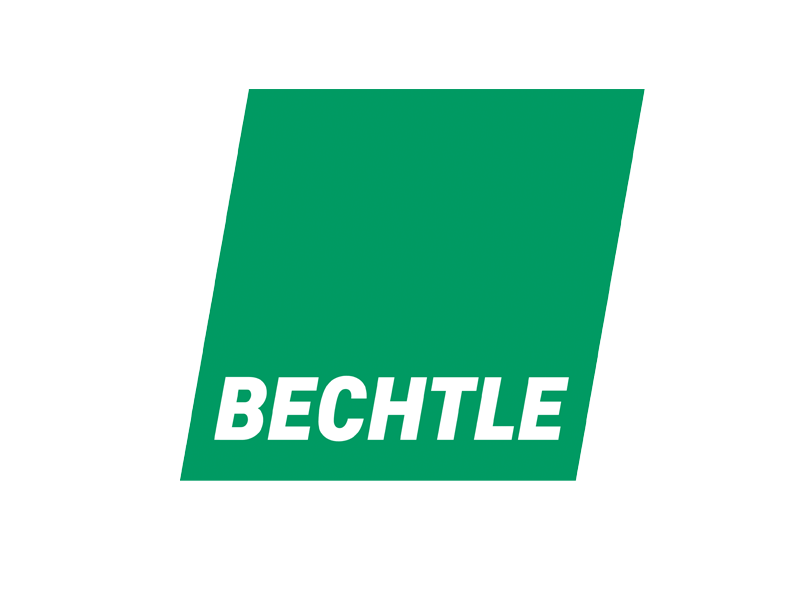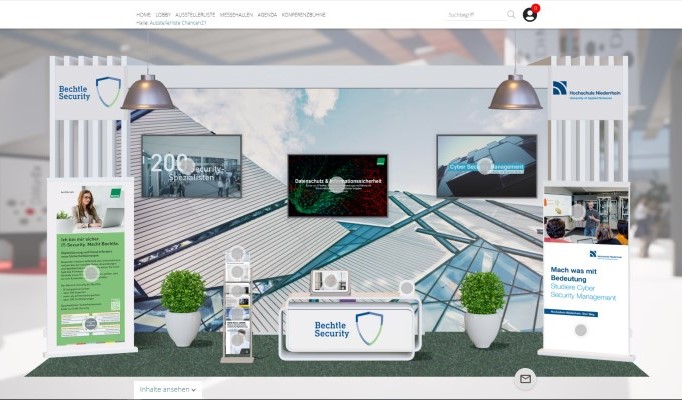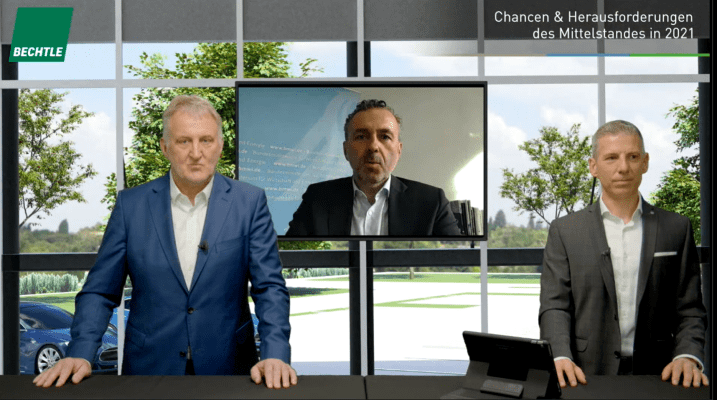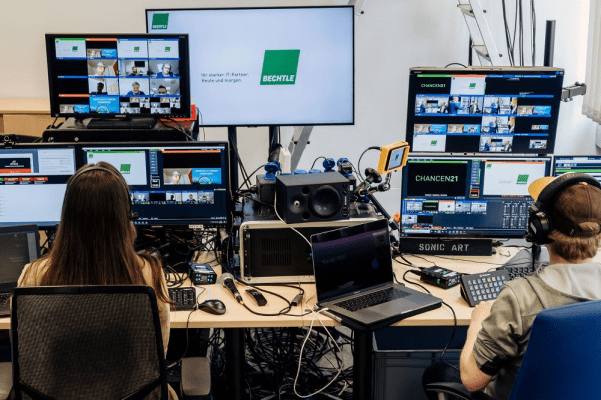 Note: This is a guest article by Bechtle IT-Systemhaus Solingen. Bechtle GmbH IT-Systemhaus Solingen is responsible for the images and text.