SHOWCASE // BEST PRACTICE // CASE STUDY
Guest contributions and references made with expo-IP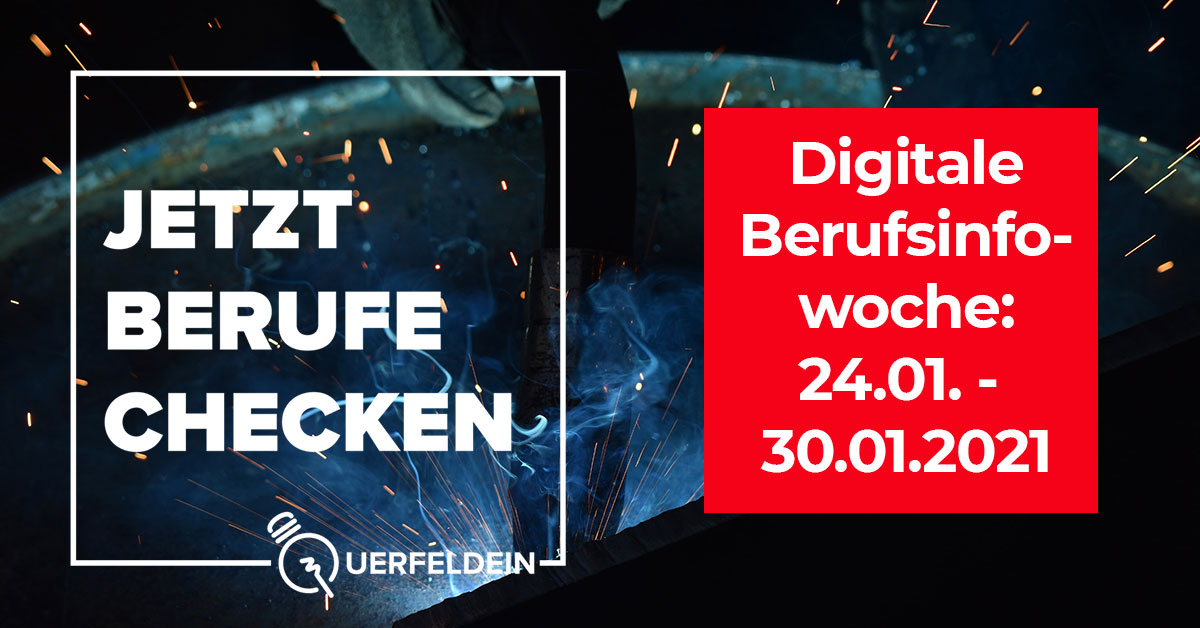 "Checking professions" - the digital career information week of the city of Bottrop
Digitally thought-out and virtually implemented - instead of "total failure" because of Corona.
Where trainee and job fairs were cancelled without replacement in many places, we chose the digital path together with those responsible for the city and the Bottrop Economic Development Agency.
In the run-up to the event, we had already given a lot of thought to how a fully digital or virtual trainee/career orientation fair could be optimally implemented. This resulted in a complete concept for this and similar use cases.
The requirements for the format were an appealing look with easy handling at the same time. Great attention was paid to achieving good results for all involved!
The basis for this is expo-IP as a platform and our full-service model. This means everything from one source: landing page for communication(https://berufechecken.de) as well as exhibitor and visitor registration, basic trade fair set-up, design & implementation of the trade fair stands incl. the necessary communication with the responsible parties, set-up of the chat tool and much more. For a smooth process we created comfortable input and upload possibilities for the company representatives. Likewise, exhibitors as well as the initiators were informed about the progress and the next steps via our admin/exhibitor panel and kept up to date.
The "heart" of our virtual trainee fair and at the same time USP compared to other trainee or job fairs is the matching.
Young people often do not yet know what they actually want to do or "become". Of the many possible training occupations, only quite a few are known and can be named. Therefore, it is necessary to change the perspective and really approach the whole thing from the young people's point of view. So far, the call to action has been, "Enter what you're looking for." However, for the reasons mentioned above, this doesn't work in most cases. "What do you like?", "What don't you like?", "What are you comfortable with?" and "What type are you?" are the questions that need to be asked instead."
Our in-house matching algorithm "AzubiMatch" then ensures the matching results from the respective underlying pot. Thus, after entering the criteria, companies and job profiles suddenly appear, for example, that were previously completely unknown, but would fit totally well. A completely individual navigator or compass for the fair. At the same time, this ensures a reduction of inhibitions and thus more interaction between visitors and exhibitors - because both sides already know in advance that they are a good fit for each other!
Of course, you can jump directly from your own results list to the respective company or stand - but also during the "trade fair stroll", the matching score is displayed at each trade fair stand. If the value is above 80%, it is displayed in green. The visitor now knows that he should possibly deal with this stand. This often benefits smaller or lesser-known companies that would otherwise be overlooked or passed over... Ultimately, this is added value for everyone involved!
Conclusion: We believe that "meaningful digitization" is always given when there is a direct benefit or added value. Of course, for the person or persons for whom it is primarily intended. In this case, first and foremost for the students or young people; but also for the companies. Ultimately also for the initiators. The virtual trainee fair format is therefore a real "win-win-win" 😉.
Realized by our certified partner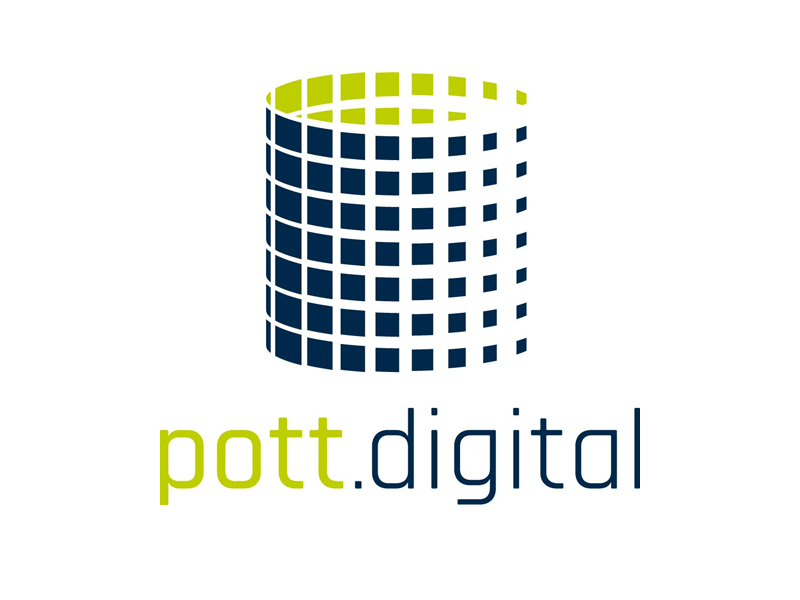 Event start: 24.01.2021
---
Organiser: Bottrop Economic Development Agency
Realized by:
pott.digital UG
Bülsestr. 29
45896 Gelsenkirchen, Germany
Phone: +49020927552850
E-mail: info@pott.digital 
Contact person: Mr. Lars Plettau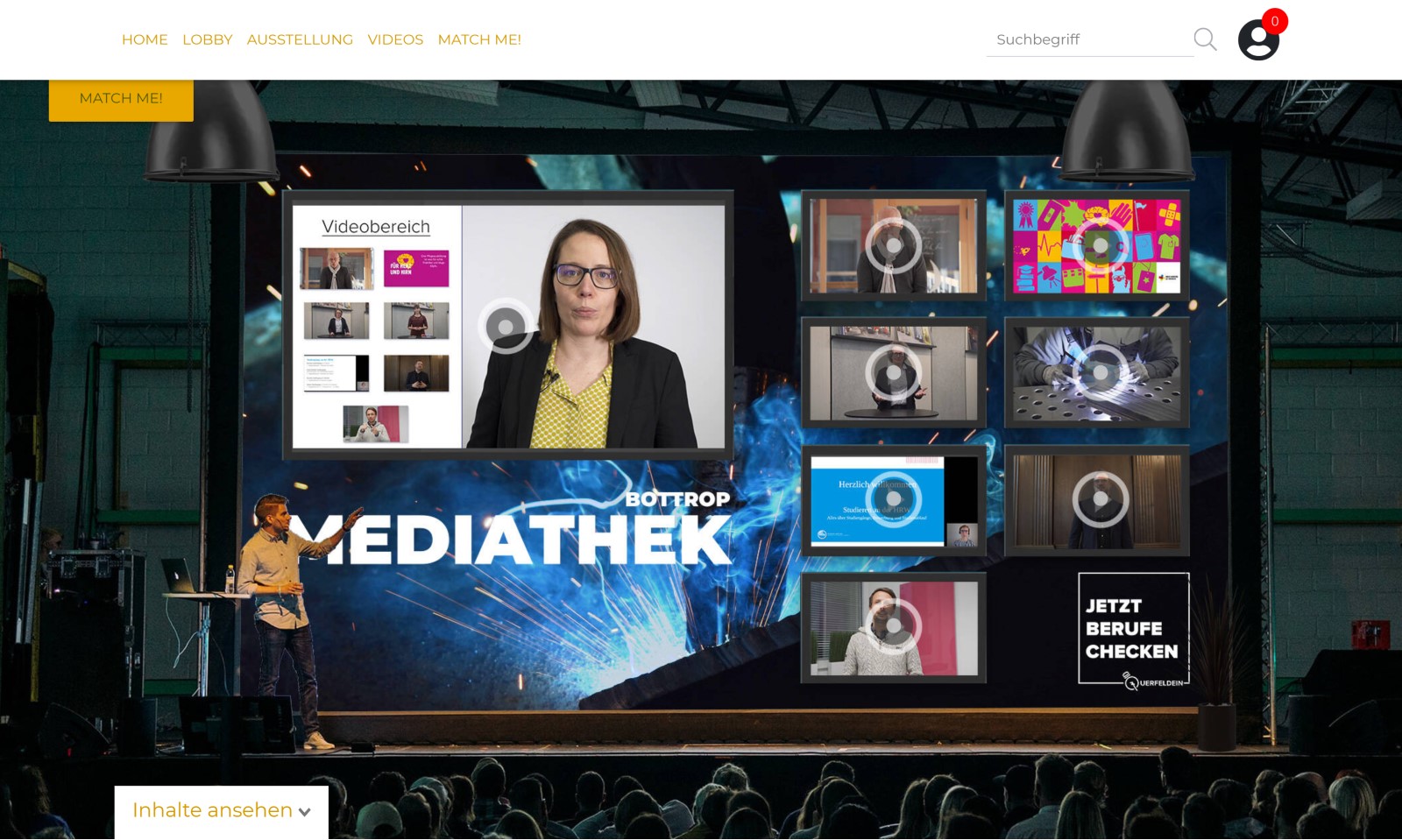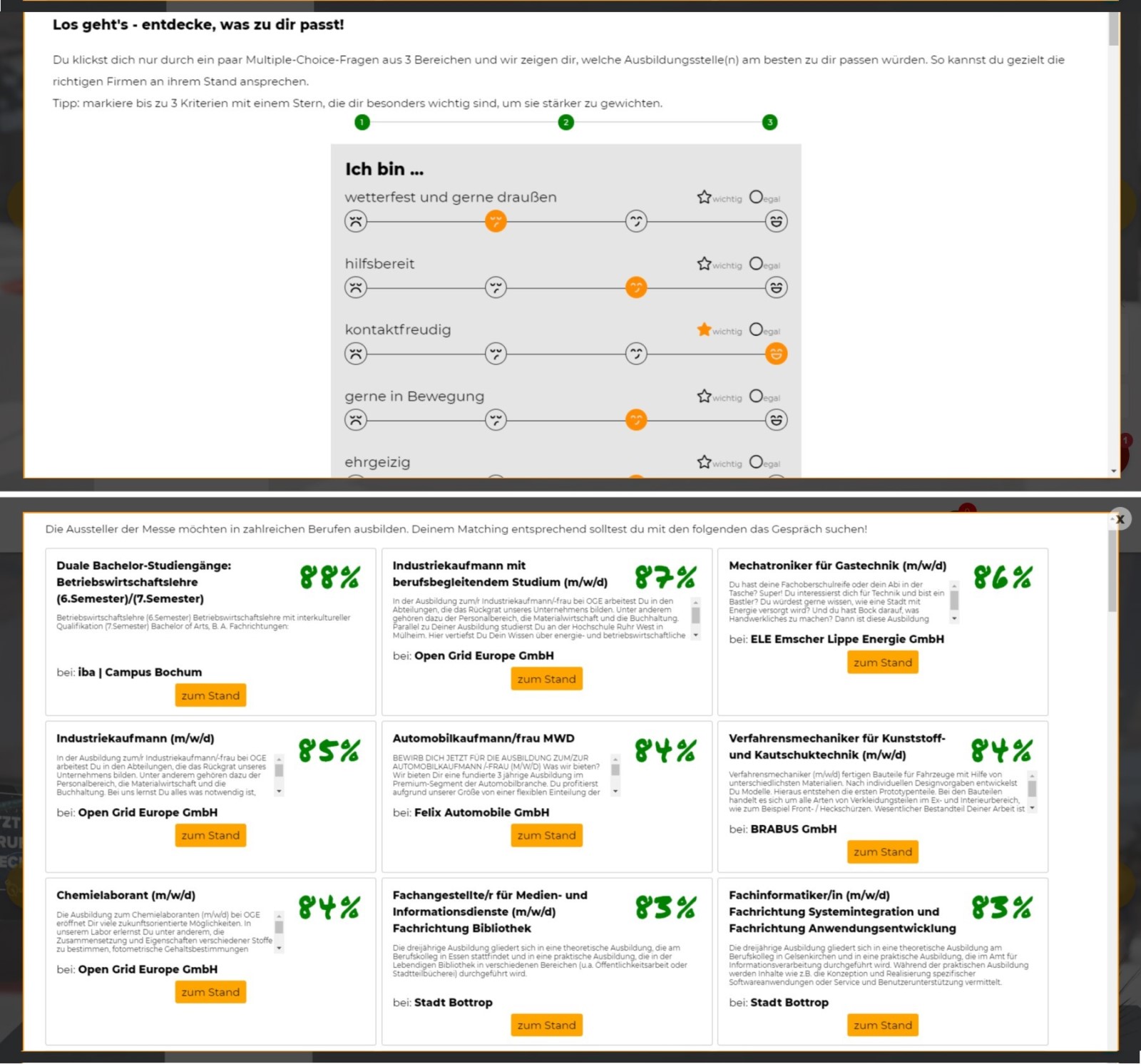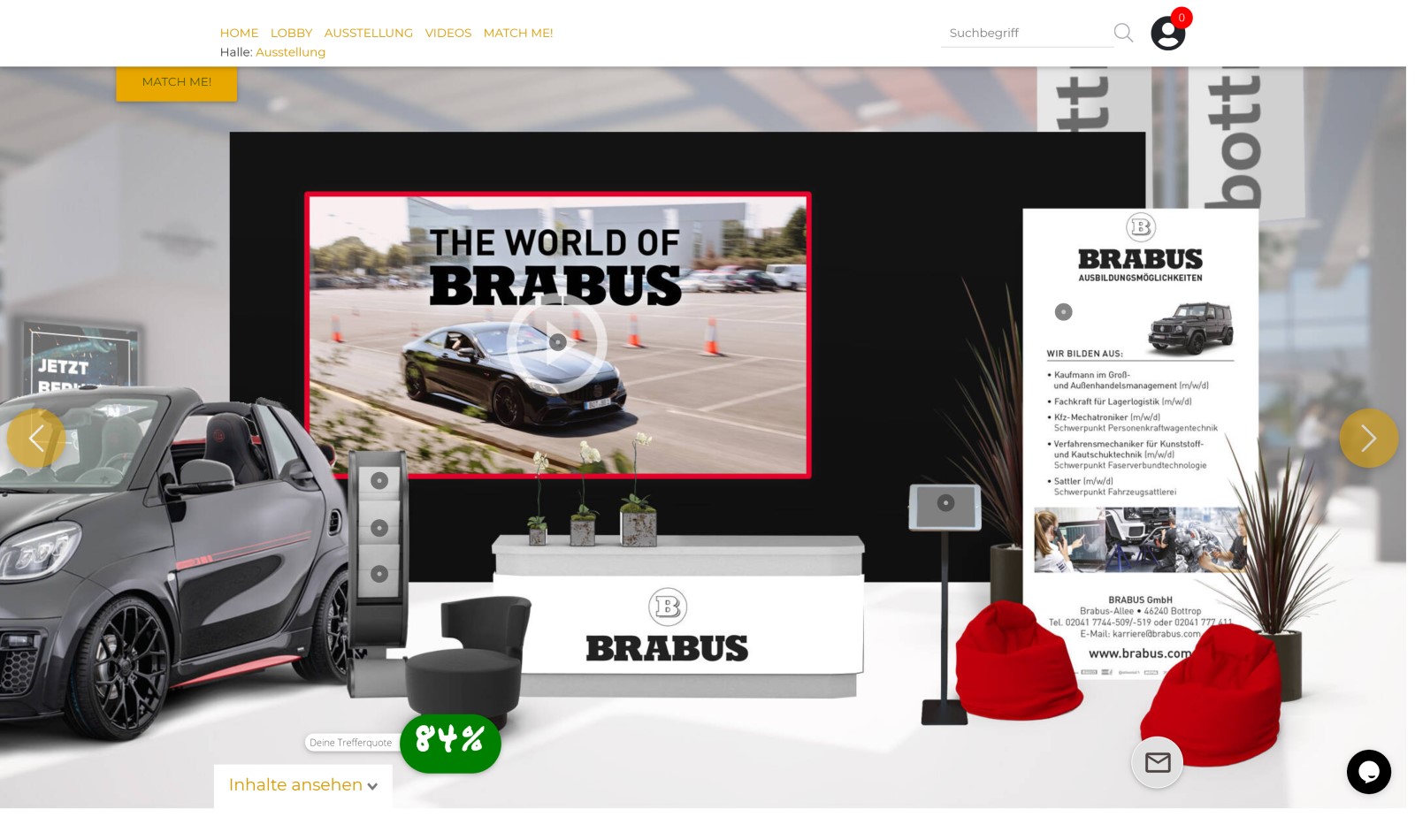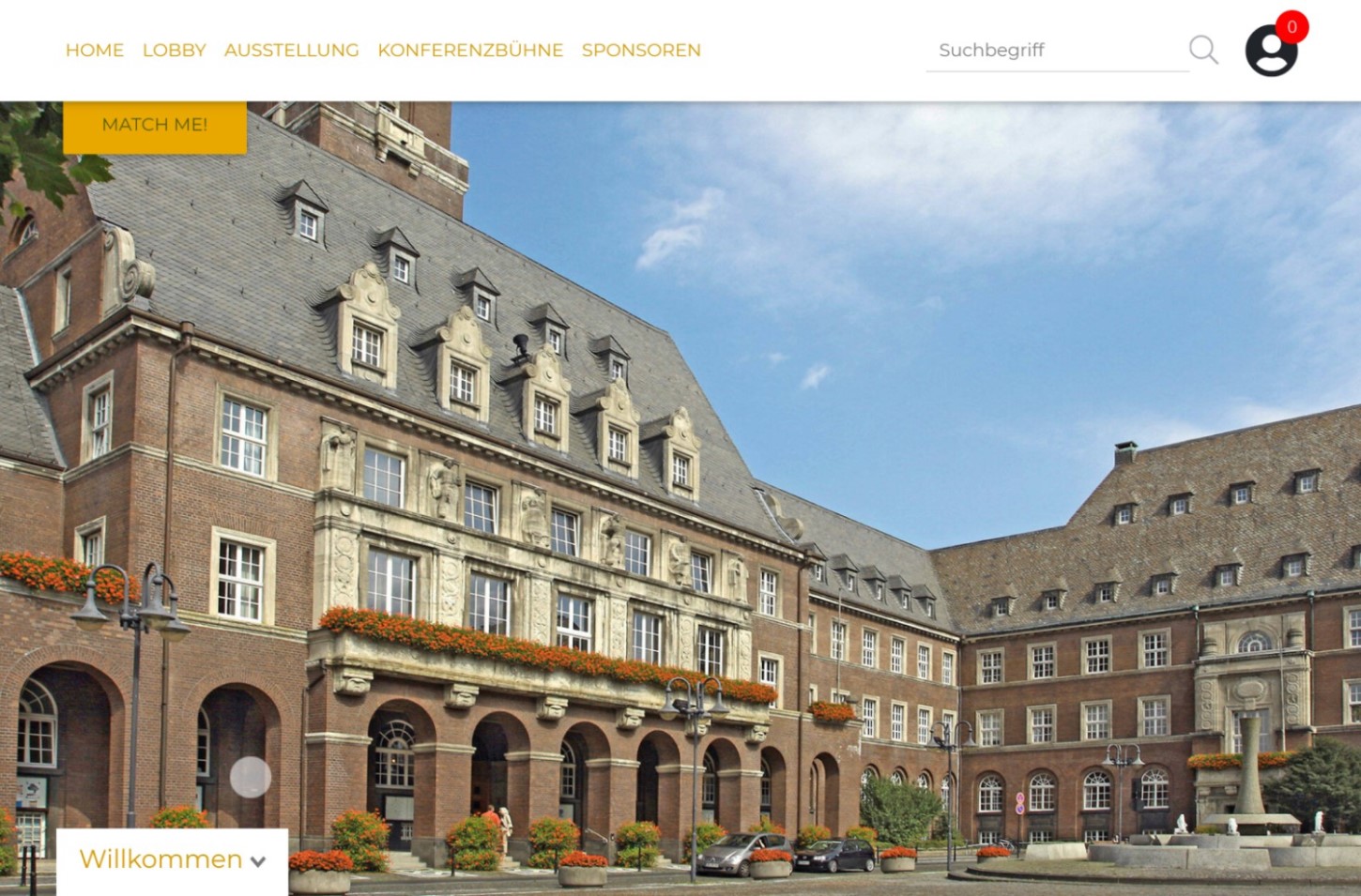 Note: This is a guest post by pott.digital UG. Responsible for the images and texts is pott.digital UG.