Webinar am
30.03.2023 – 11:00 Uhr
AZUBI-Messe TOP oder FLOP:
Das Matching ist entscheidend!
Wirklich passende Azubis zu finden ist derzeit eine Herkules-Aufgabe, sowohl für Unternehmen als auch für Veranstalter von Azubi Messen, denn genau das ist es, was sie den Unternehmen in Aussicht stellen. Aber wie können Klassiker wie Ausbildungsbörsen, AZUBI Speed-Dating oder Nacht der Ausbildung den Anforderungen gerecht werden, wo es doch so viel mehr Möglichkeiten gibt?

The Platform for Digital Events & Showrooms
Simple. Modular. Flexible
Simple. Modular. Flexible
Professional and experiential digital events/showroom
Hosted in Germany - Stable platform 100% DSGVO
Individually customisable design - templates starter kit included
Present, advise and sell interactively
Can be used in self-service or full-service
With expo-IP you can realise your digital event format
Virtual. Interactive. Impressive. Exciting.
Virtual trade fairs // Trade fairs // Conferences // Symposia // Congresses
Online events - they rock!
Creating experiential events
Exhibitors inspire
Get started immediately with Self-Service
Flexible + individually adaptable
Realise your digital event in no time at all.
No matter what type of event you want to implement, expo-IP provides you with all the tools you need to realise emotional, informative and interactive events.
If you want to do it yourself - use expo-IP in self-service mode. Do you prefer the all-inclusive service? Then use the full-service offers of our certified partners.
Learning Centre // Info Portal // Resource Centre // Online Marketing
Generate more leads ...
Perfect lead management
More efficiency in distribution
Personalised tracking
Interactive consulting + selling
Attract and qualify new leads.
Present your services and solutions attractively, informatively and interactively and find out in real time who is currently interested in which of your offers.
expo-IP is the perfect basis for your successful inbound marketing and marketing automation and accompanies you on your way to the digitalisation of sales.
You would like to test
expo-IP

free of charge?
Then just order your 30 days FREE TRIAL VERSION.
The expo-IP software offers a lot of functions and possibilities. Here you will find an overview ...
Depending on the requirements and conception of your digital event, do you need additional functions? No problem - use the ADD-On tools for unlimited possibilities.
Here you will find information about digital marketing and events ...
Digital events made with expo-IP
Be inspired by the examples - realised by our partners and customers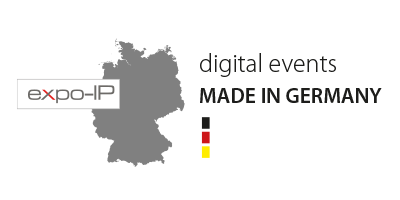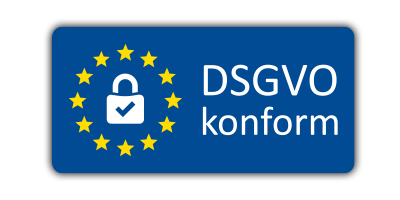 | | |
| --- | --- |
| | Stable Server Infrastructure Location Germany |
| | Data center ISO/IEC 27001:2013 |
| | Cookie privacy guaranteed |
| | DSGVO compliant events realisable |
Our servers are located in a data centre in 64293 Darmstadt, which has ISO/IEC 27001:2013 certification. The runtime of the data packets to one of the world's largest internet exchange nodes in Frankfurt is approx. 0.5 milliseconds