B2B Marketing 2022 - Avoid mistakes at all costs
Video 44min.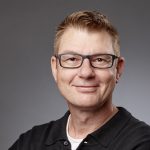 Speaker:
Martin Schulz, EXPO-IP GmbH
Sales Manager, Consulting
B2B Marketing 2022 - Avoid mistakes at all costs
Acquiring new customers costs time and above all money. Whether through online marketing measures or participation in trade fairs - the cost per lead often amounts to more than 500.00 EUR - that makes 150,000.00 EUR for 300 potential new prospects. 
Those who do not use the possibilities of automatic lead qualification are burning cash. Not only do sales staff have trouble manually contacting and qualifying 300 leads in one go - but 44% of the younger generation of B2B decision-makers also refuse initial contact by sales representatives; and the trend is rising!
A simple way out is the use of a digital showroom, which is used immediately as an advisory and sales platform and, on top of that, analyses the concrete interest of each visitor in real time and thus reports the right contacts (AAA leads) to the sales department.
Learn in this webinar, 
Current facts and figures on the buying behaviour of B2B decision-makers

how real-time visitor tracking works in an absolutely DSGVO-compliant manner

Which measures significantly increase sales success
Who should attend?
B2B Marketing Manager

Responsible for trade fair participation

Business Development Manager

Sales Manager
Don't miss a lecture!
Register once for free and get access to all lectures, whitepapers, guides and recordings!