expo-IP for your EVENT
The solution for virtual trade fairs and digital events!
Informative and innovative in any digital format.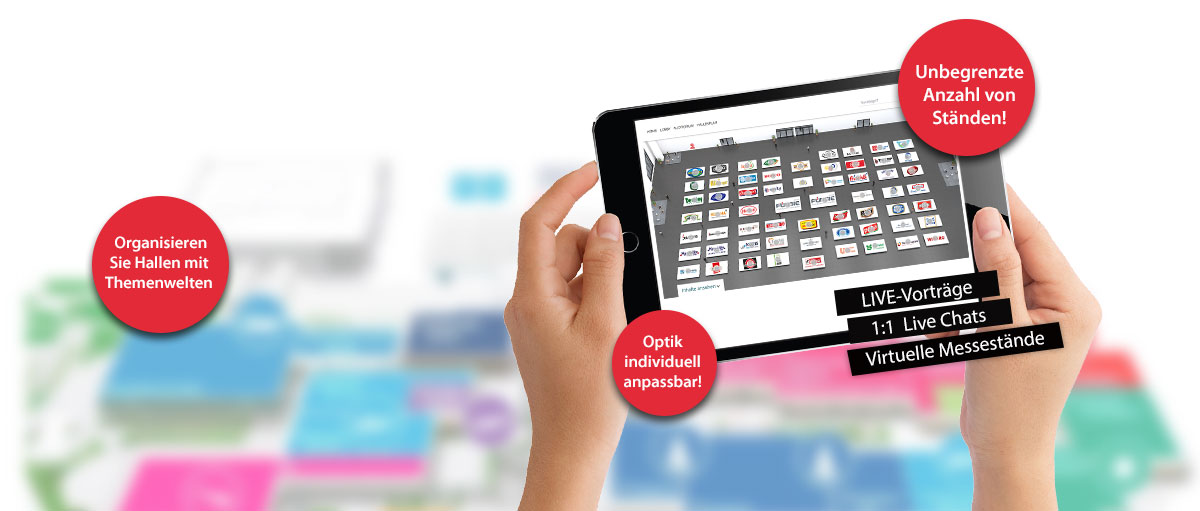 expo-IP EVENT - The digital solution for event organisers, publishers, congresses, trade fair operators and many more!
Digital events with expo-IP Your TOP advantages ...
Simple. Flexible. Modular. Self-Service
Registration process included
Unlimited number of exhibition stands / halls
Multiple design templates included
Almost any conference software can be docked
Multi-user platform - access for exhibitors
expo-IP tracking included
Statistics for exhibitors and organisers
Dynamic lecture agenda
Any add-on tools can be integrated
Self-service or full service
and much more ...
expo-IP for your EVENT - The suitable tariffs in the overview ...
The tariff with unlimited number of exhibition stands and halls
1 week
7 days expo-IP licence
Optimal for one-off events.
2 weeks
14 days expo-IP licence
Well suited for in-house exhibitions and congresses.
6 months
6 months expo-IP licence
Perfect for longer events.
1 year
12 months expo-IP licence
Ideal for several events spread over the year, or a permanent digital showroom with selective highlights.
All prices are in EURO plus VAT at the statutory rate.
expo-IP instances are offered exclusively on the basis of the GTC and GCU of EXPO-IP GmbH.
Examples of digital events with expo-IP
Let yourself be inspired ... Examples of digital events by our partners and customers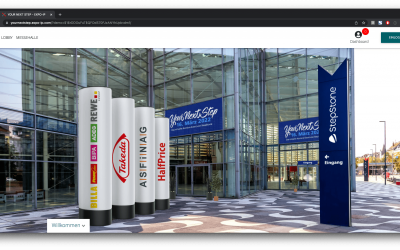 Your Next StepThe virtual career event from StepStone The digital career forum for job seekers and companies: This is where new and entry-level employees can talk to the country's top companies, make new contacts, find out all about employers and...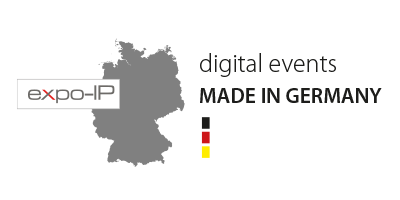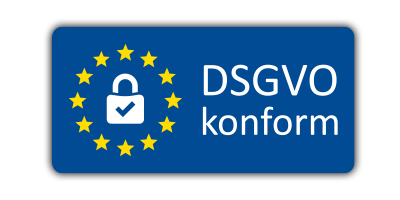 | | |
| --- | --- |
| | Stable Server Infrastructure Location Germany |
| | Data center ISO/IEC 27001:2013 |
| | Cookie privacy guaranteed |
| | DSGVO compliant events realisable |
Our servers are located in a data centre in 64293 Darmstadt, which has ISO/IEC 27001:2013 certification. The runtime of the data packets to one of the world's largest internet exchange nodes in Frankfurt is approx. 0.5 milliseconds