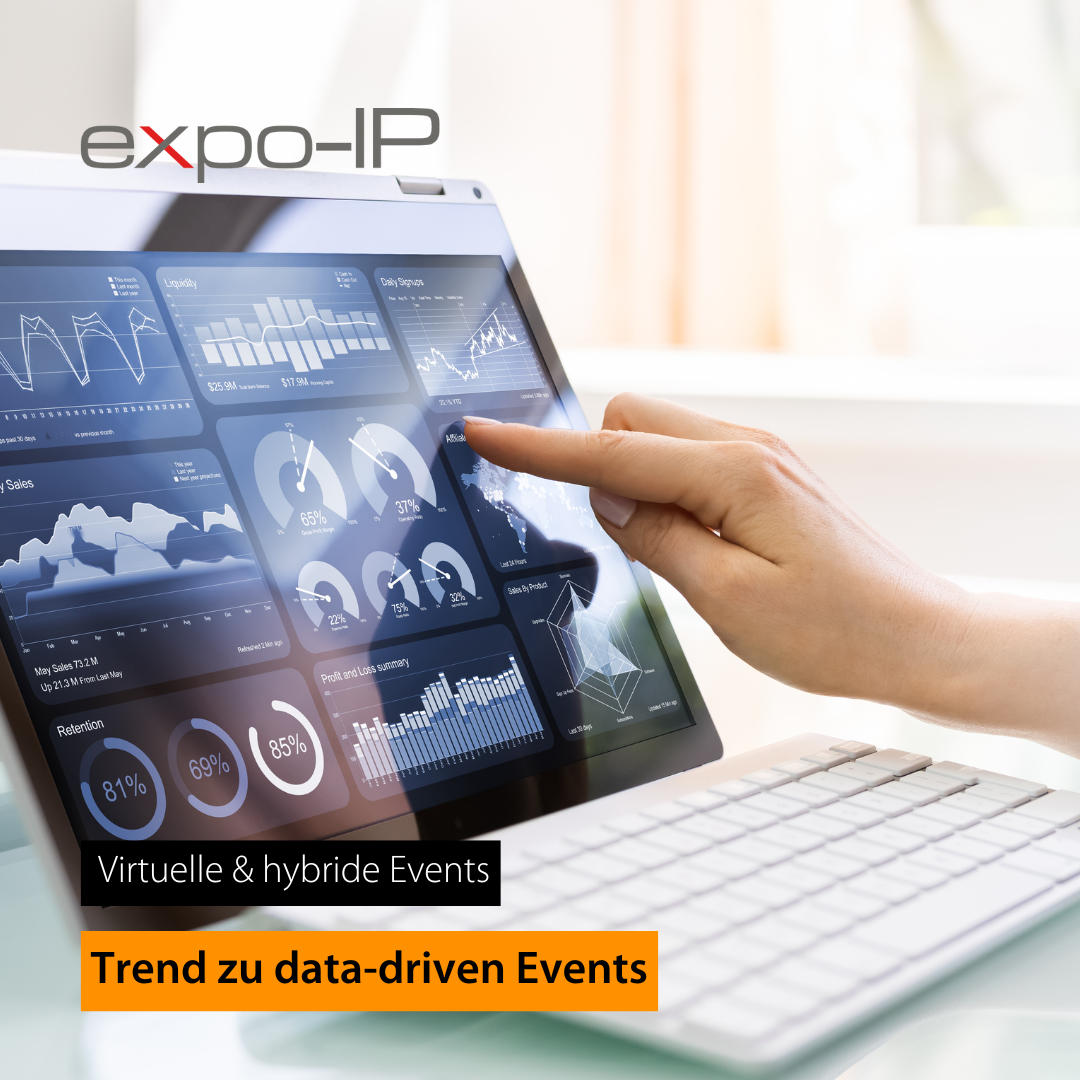 On-site, it is difficult to track participants once they enter the event. 
How long did they stay? Which exhibitors did they pay particular attention to? Did they visit the company's website at all?
The virtual world, however, offers all the data you need to understand your customers. 🧩
And many organizations recognized this invaluable advantage during the pandemic:
📍Even as people start meeting in person again, data collection will be a major priority for event planners.
📍Tools for on-site and online data collection will be critical to inform future event decisions and optimize ROI.
Data is the best thing for companies that sell goods and services:
You can find out how consumers interact with your products. This data can then be used to adapt marketing strategies, change products - and increase your sales.
Tips and insights for engaging digital and hybrid live events ...
In the Infocenter you will find information about digital marketing and events with the interactive platform expo-IP. Learn exciting and groundbreaking things in our whitepapers, guides, videos and webinars.
Recordings of the webinars
Downloads whitepapers and studies
Showcases
All information about expo-IP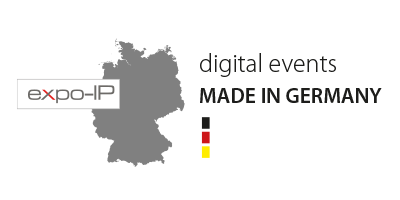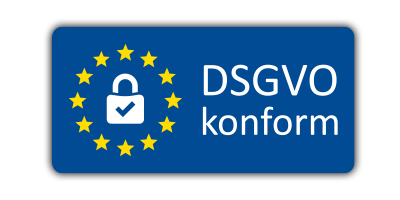 | | |
| --- | --- |
| | Stable Server Infrastructure Location Germany |
| | Data center ISO/IEC 27001:2013 |
| | Cookie privacy guaranteed |
| | DSGVO compliant events realisable |
Our servers are located in a data centre in 64293 Darmstadt, which has ISO/IEC 27001:2013 certification. The runtime of the data packets to one of the world's largest internet exchange nodes in Frankfurt is approx. 0.5 milliseconds