SHOWCASE // BEST PRACTICE // CASE STUDY
Guest contributions and references made with expo-IP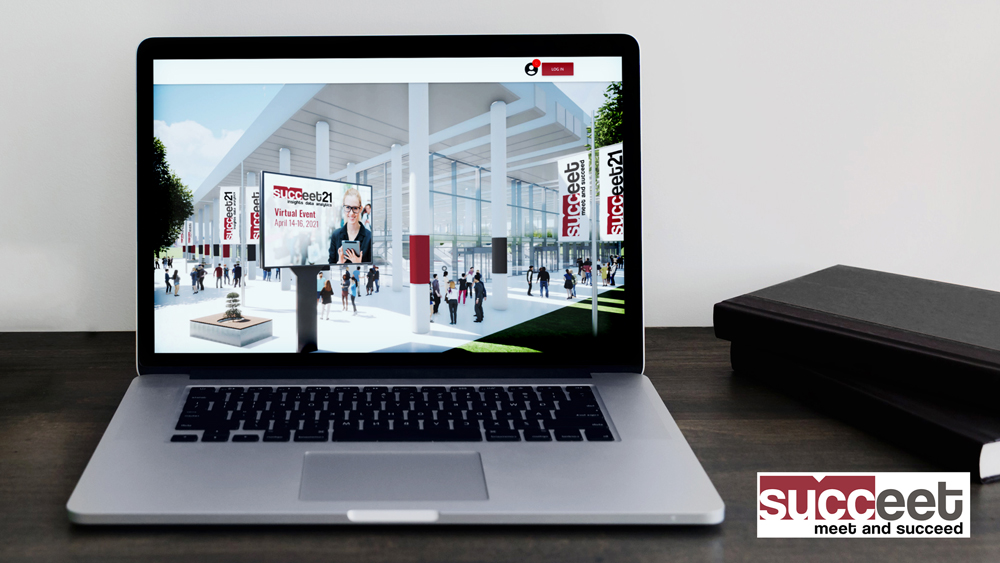 virtual event: succeet21
The virtual event "succeet21": an international virtual trade fair on three live days with two parallel lecture slots and speakers from all over the world.
The new leading trade fair of the Insights Industry!
After the cancellation of the "Research & Results" presence fair, the company "succeet" was founded to develop a new fair format for the insights industry that meets the current corona conditions and still enables networking. This vision was realised in cooperation with the digital trade fair platform EXPO-IP and ANTARES as an advisory, conceptual and implementing partner.
With 19 recorded and 42 live lectures going online in parallel in two slots over three days of the fair, as well as 77 international exhibitors and over 2,500 fair registrations, one can truly speak of a busy fair - despite digital touchpoints.
For virtual communication, a MatchMaking tool was used in addition to various common chat tools. A group chat tool was used as an informal exchange in the "lounge" at certain times of the fair. After the first live day, an after-fair party provided a lively exchange about Zoom.
In order to give the speakers the chance to promote their presentations in advance, 61 presentation landing pages were generated. To help visitors find their way around the 77 exhibitors, they were divided alphabetically into three halls and additionally linked individually to the respective exhibition stand via a logo display as a hall overview. The "MatchMe" tool also helped visitors to find the right stand for their own interests. An overview of the individual special attractions at the respective exhibition stands, such as competitions and demonstrations, also led to increased leads among the exhibitors.
ANTARES as a full-service partner
ANTARES was once again able to draw on its full range of skills in the implementation of this major trade fair: from consulting and the conceptual design of the entire digital event to the creation of graphics and implementation on the platform.
The planning and coordination of 70 speakers and the implementation of technical test runs - partly with speakers from Canada and Tokyo - was also handled by ANTARES. Even the exhibitor management was completely implemented by ANTARES. In addition, contact accesses were created for each stand in order to further increase communication between exhibitors and visitors. MatchMaking also made it possible to exchange information with each other.
Whether the planned succeet presence fair can take place in October is still open. If it is still not possible to hold real trade fairs due to corona, the ANTARES team is already looking forward to further developing the current trade fair platform together with succeet and to inspiring visitors with further AddOns.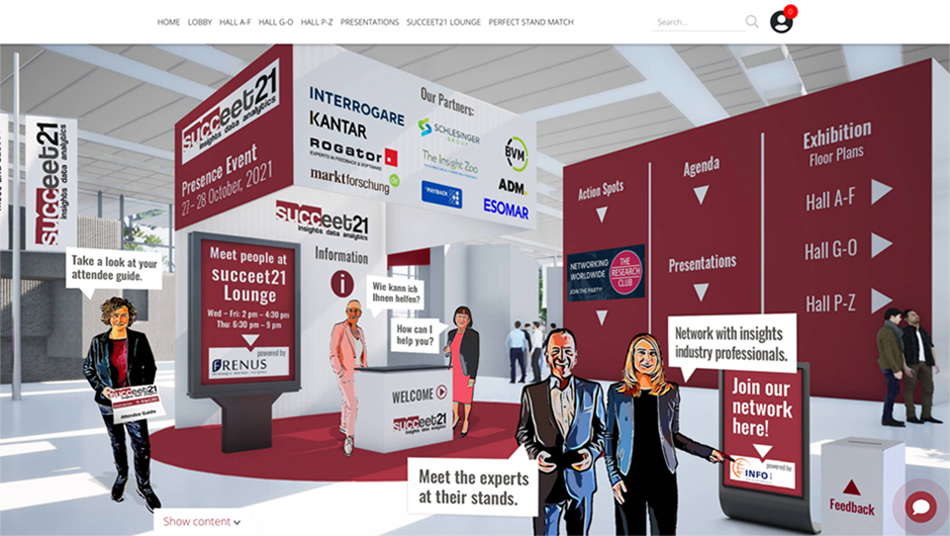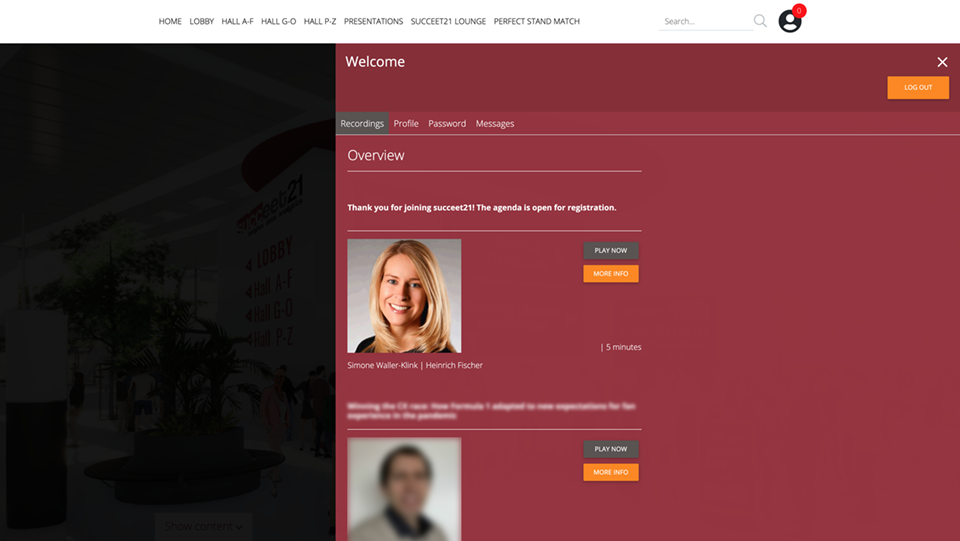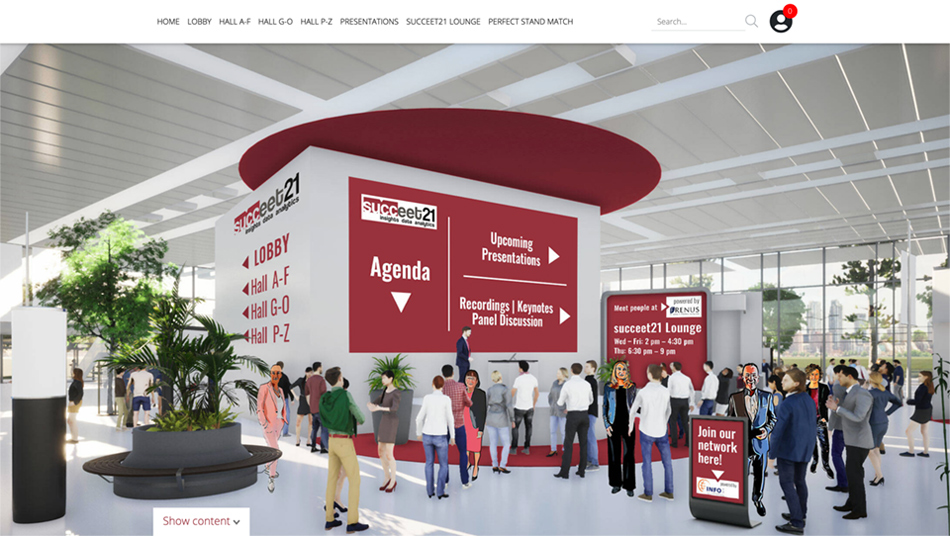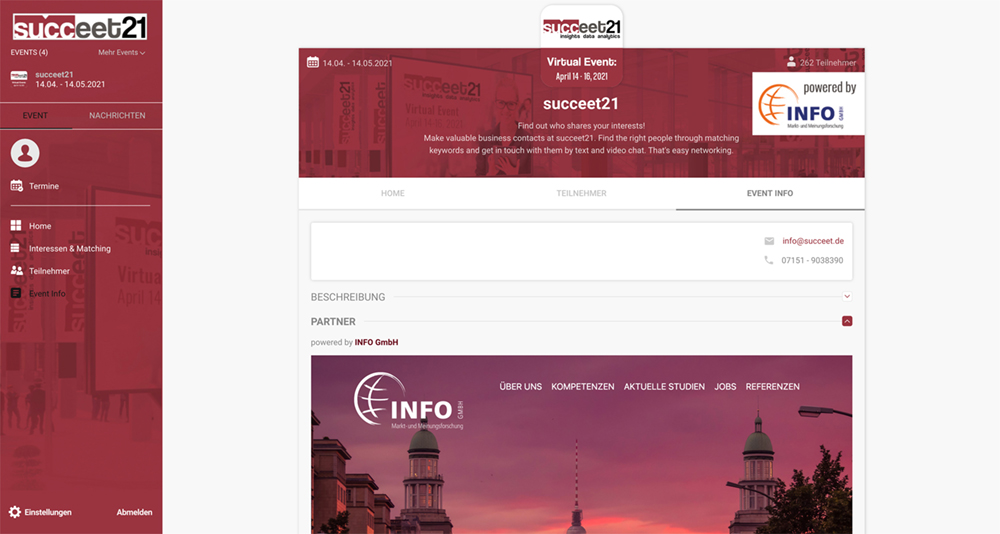 Note: This is a guest post by ANTARES Werbeagentur GmbH. ANTARES Werbeagentur GmbH is responsible for the images and texts.