SHOWCASE // BEST PRACTICE // CASE STUDY
Guest contributions and references made with expo-IP

Science4Life TechWEEK
Networking, start-up pitches, keynotes and an entire online trade fair on the topic of business start-ups and development - that's Science4Life TechWEEK. From 10 to 16 May, the start-up scene will meet online. Whether it's new contacts, insights into innovative products from other start-ups or knowledge about marketing, corporate culture and sales - TechWEEK will help your start-up get ahead. The entertainment factor is not neglected either: at TechSLAM, 20 start-ups pitch their complex ideas as simply and entertainingly as possible. All people interested in start-ups, experts and friends of the scene are cordially invited - admission free!
Science4Life TechWEEK offers a diverse programme:
Start-up pitches, virtual trade fair, keynotes and webinars as well as opportunity for online networking. Start-ups, people interested in founding, experts and friends of the scene or industry are cordially invited!
This is the TechWEEK:
TechSLAM:
20 founding teams, 3 minutes of time and high-tech ideas explained simply and with wit. At TechSLAM, the audience is the jury and determines the winner!
TechFAIR:
Innovative start-ups present their products and ideas at the virtual fair - you can enter into direct exchange via chat or video call.
TechINAR:
Whether marketing, digitalised sales, shaping your corporate culture or work-life balance in the home office. Our keynotes and workshops offer a wealth of expert knowledge. A very special highlight: At the Failure Pitch, (former) founders talk about why failure can also be part of the process and how you can take something positive from it!
TechLOUNGE:
Casual exchange or making important new contacts - throughout TechWEEK our virtual lounge is open for networking with start-ups, experts, industry insiders and interested parties.
More info at: https://bit.ly/3tpLnso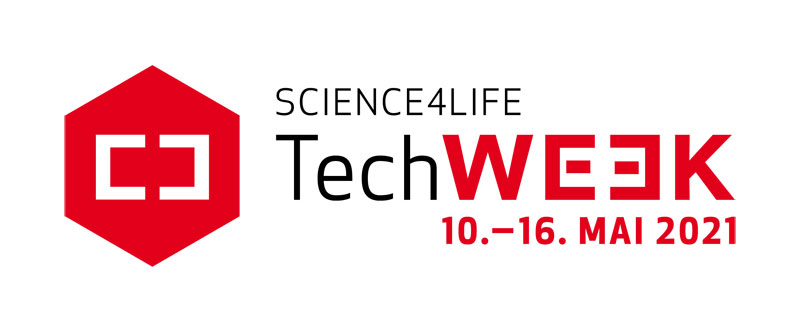 Note: This is a guest article by Gründerinitiative Science4Life e.V. Responsible for the images and text is Gründerinitiative Science4Life e.V.