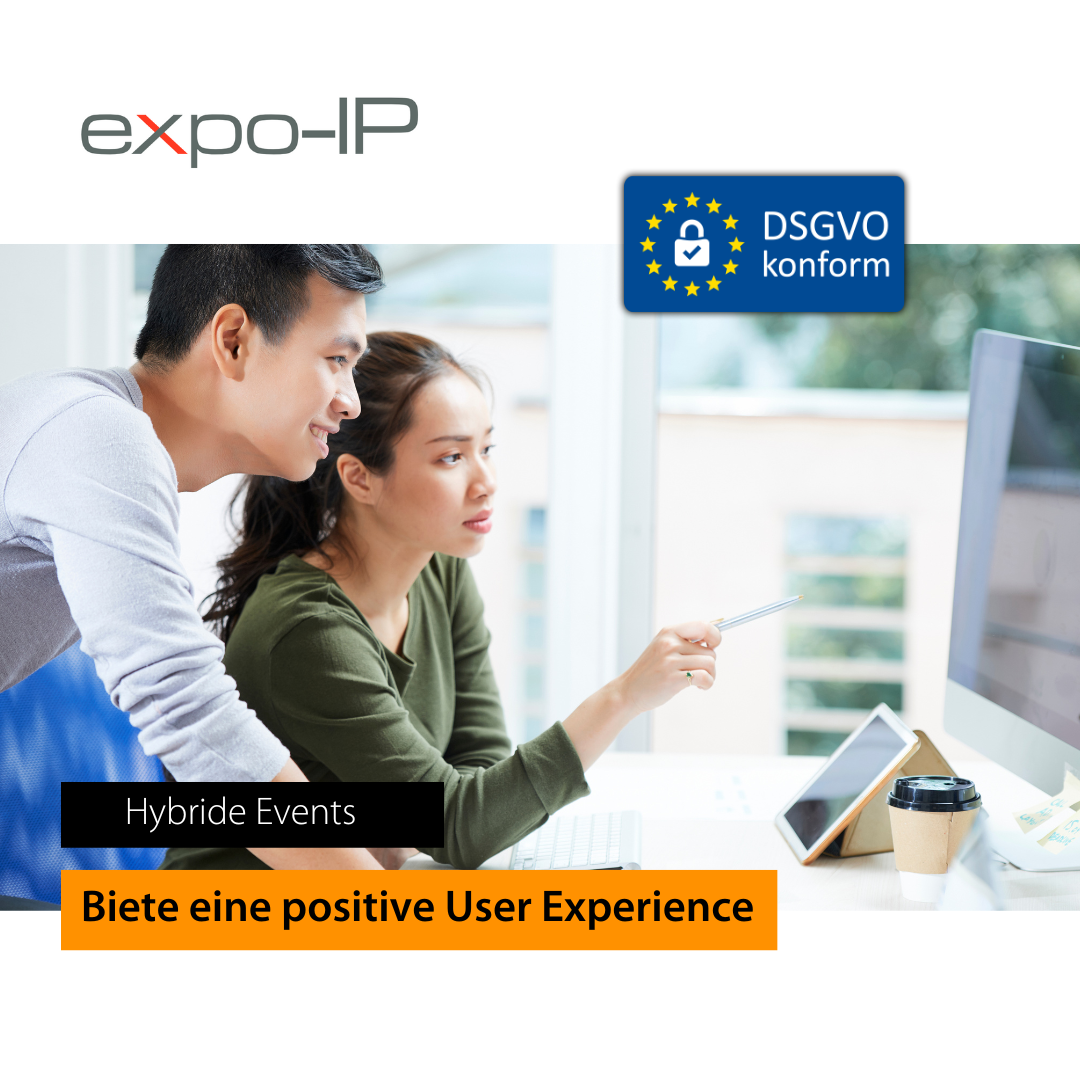 While both physical and virtual events have their own benefits and entertaining features, hybrid events offer the best of both worlds. 
The virtual environment is easy to navigate and tries to mimic the physical experience as much as possible. 
Meanwhile, it has its own outstanding features such as 3D event rooms, repeatable webinars, networking chat rooms and a host of other facilities. 
👉 This allows both on-site and virtual visitors to enjoy the event to the fullest without having to sacrifice comfort.
👉 This positive user experience makes hybrid events worthwhile.
Are you happy with the user experience of your hybrid event?
Tips and insights for engaging digital and hybrid live events ...
In the Infocenter you will find information about digital marketing and events with the interactive platform expo-IP. Learn exciting and groundbreaking things in our whitepapers, guides, videos and webinars.
Recordings of the webinars
Downloads whitepapers and studies
Showcases
All information about expo-IP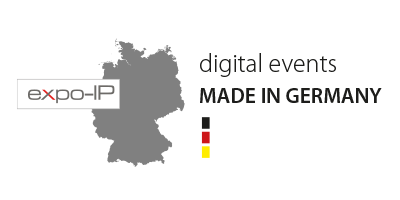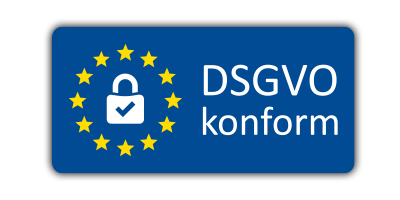 | | |
| --- | --- |
| | Stable Server Infrastructure Location Germany |
| | Data center ISO/IEC 27001:2013 |
| | Cookie privacy guaranteed |
| | DSGVO compliant events realisable |
Our servers are located in a data centre in 64293 Darmstadt, which has ISO/IEC 27001:2013 certification. The runtime of the data packets to one of the world's largest internet exchange nodes in Frankfurt is approx. 0.5 milliseconds