STANDARD FEATURES - ALL INCLUSIVE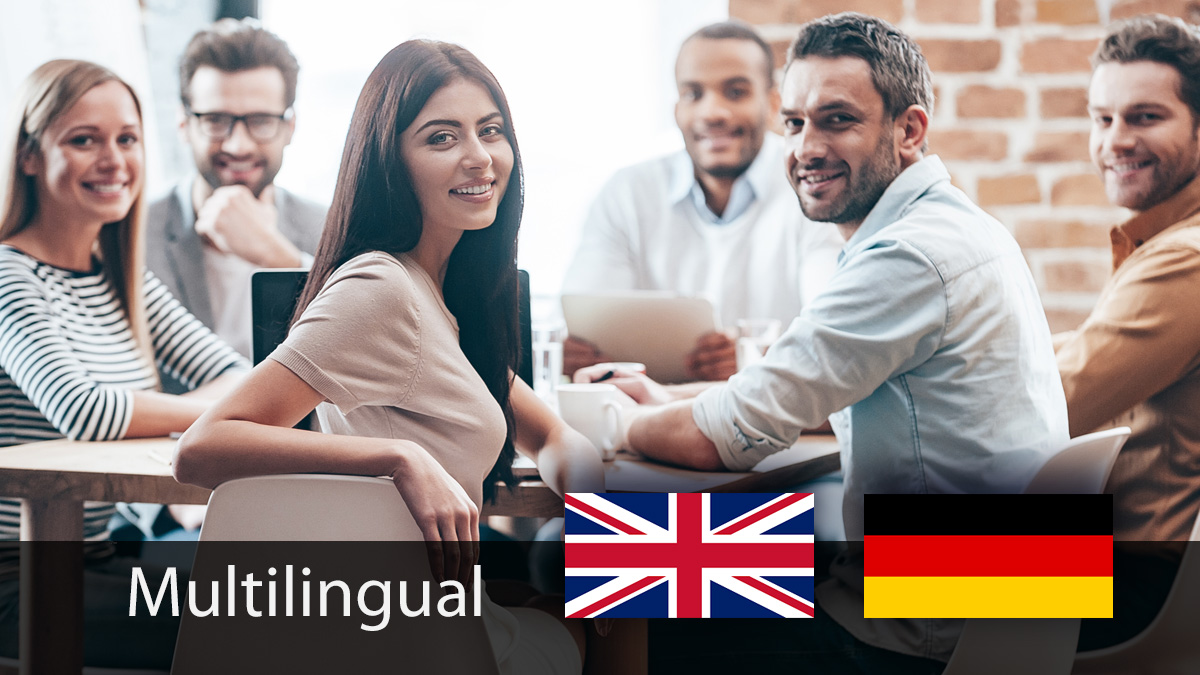 expo-IP - The Multiuser CMS for Events
With expo-IP, any number of employees can work on the event simultaneously. This means that extensive exhibitions and events can be realised in a very short time as a team. expo-IP can be operated in German and English as standard.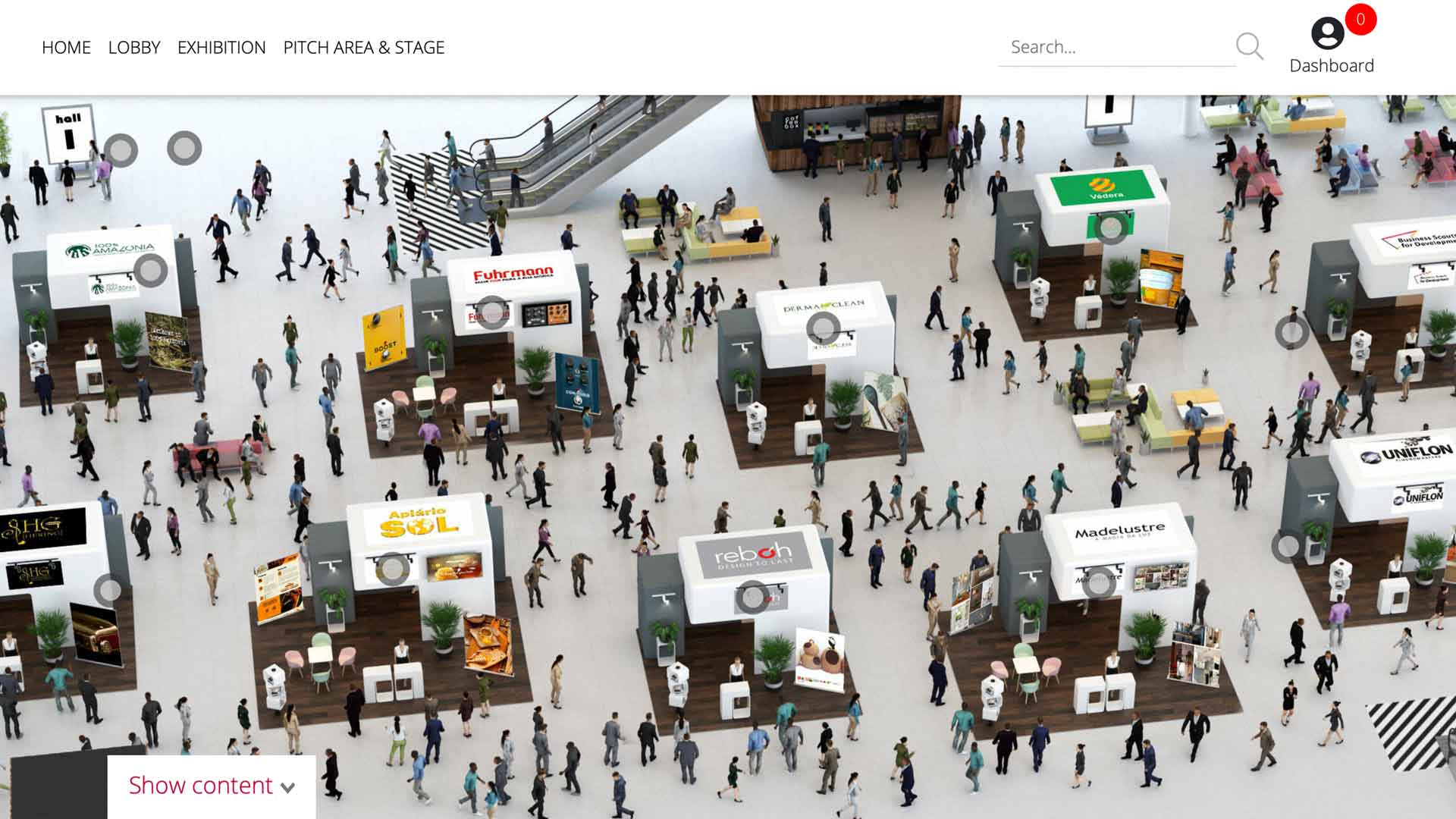 As much space as you need
With an expo-IP Event licence, an unlimited number of exhibition stands or halls can be created. For organisers, this is a limitless marketing opportunity for digital exhibition stands and/or live presentations.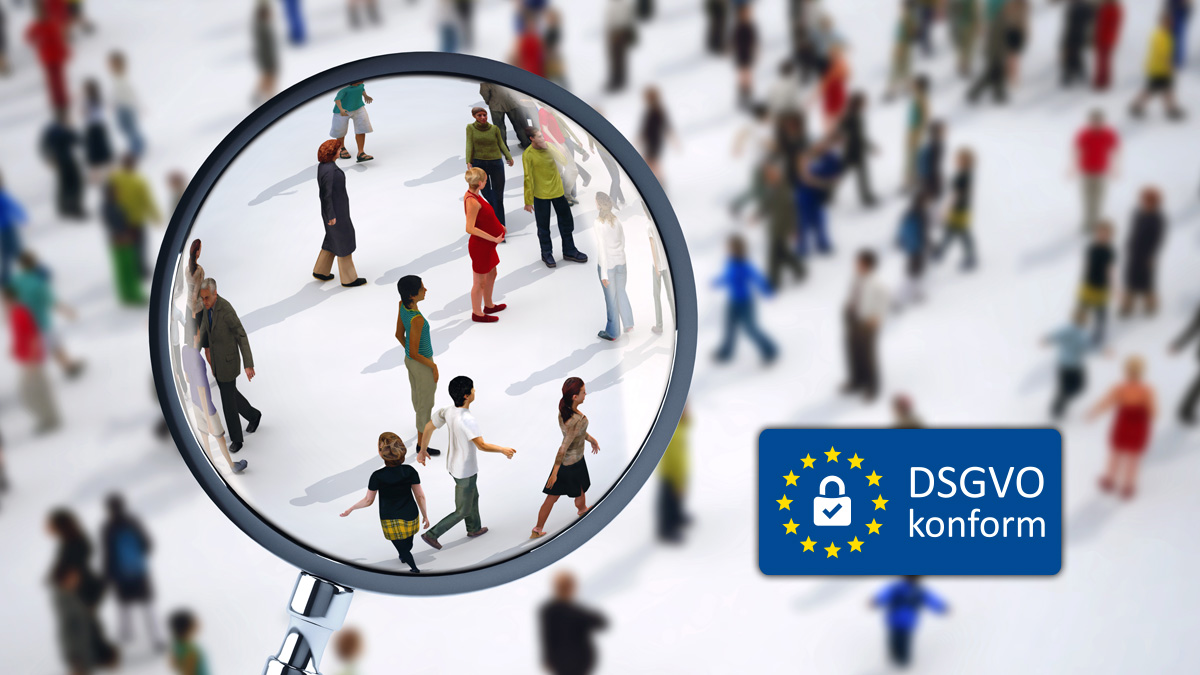 Real-time tracking included
Visitor statistics, registration and participant lists from conferences plus real-time statistics on who accesses which content provide the basis for digital lead management. All data is ready for auto-sync with your CRM.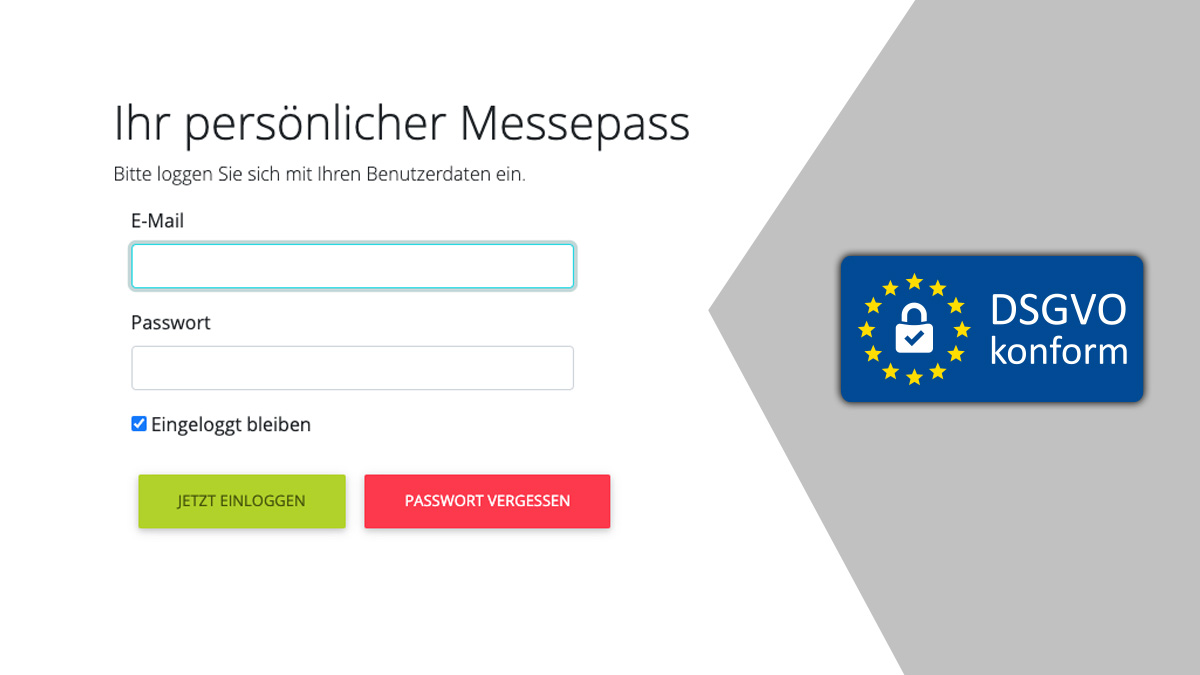 DSGVO-compliant registration process
The DSGVO-compliant visitor registration with double opt-in is integrated in the system. Optionally, an individual registration page can be used and the registration data transferred to the expo-IP CMS.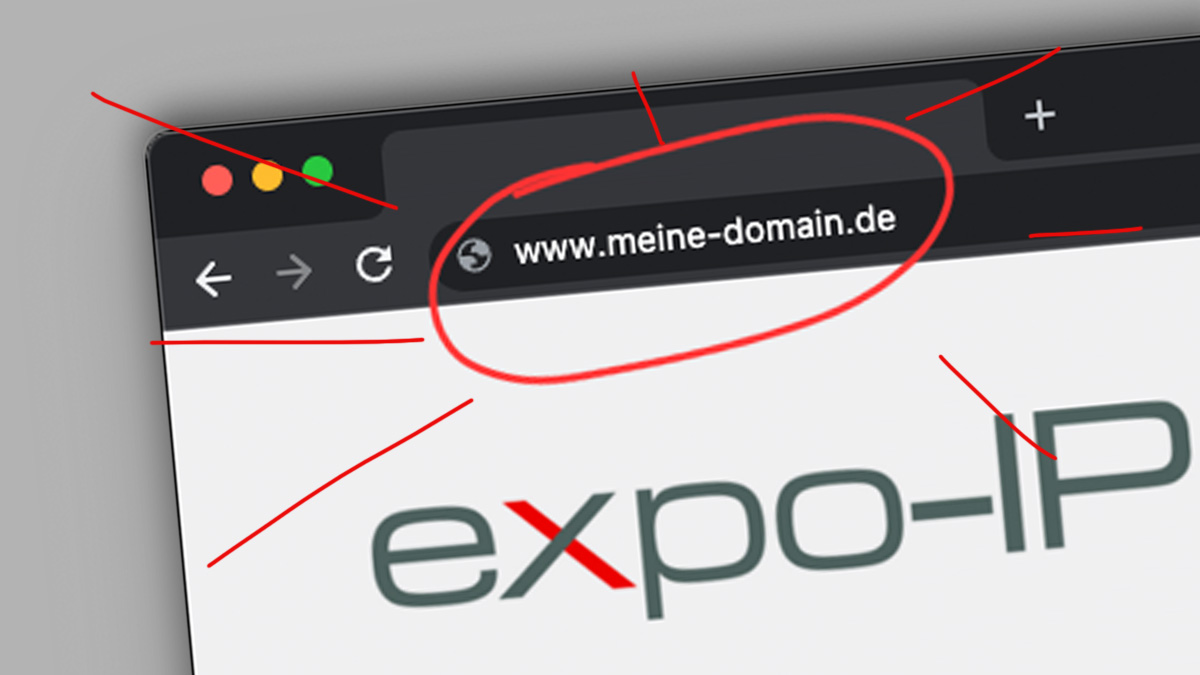 Custom Domain - www.meine-domain.de
If you wish, your digital event can be reached directly via your own URL. This ensures a strong external impact on your customers and visitors.
Exhibitor directory & search function 
All exhibitor stands are dynamically displayed as a list. The search function covers the entire fair. Media, stands, conferences and recordings can be searched for specifically. In addition, individually designed exhibitor lists and overviews can be created.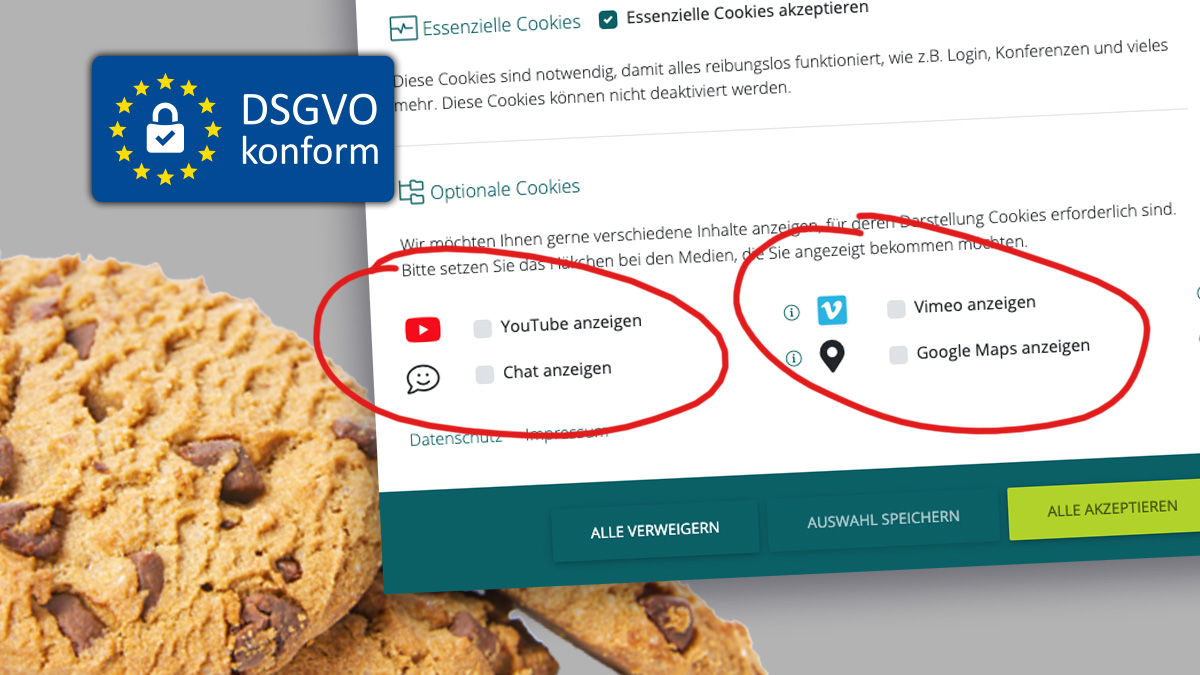 DSGVO - Cookie Consent
The expo-IP Consent Manager ensures DSGVO-compliant tracking. The text for the visitor's consent to the tracking of their movement data can be individually designed or completely switched off if consent has already been obtained elsewhere.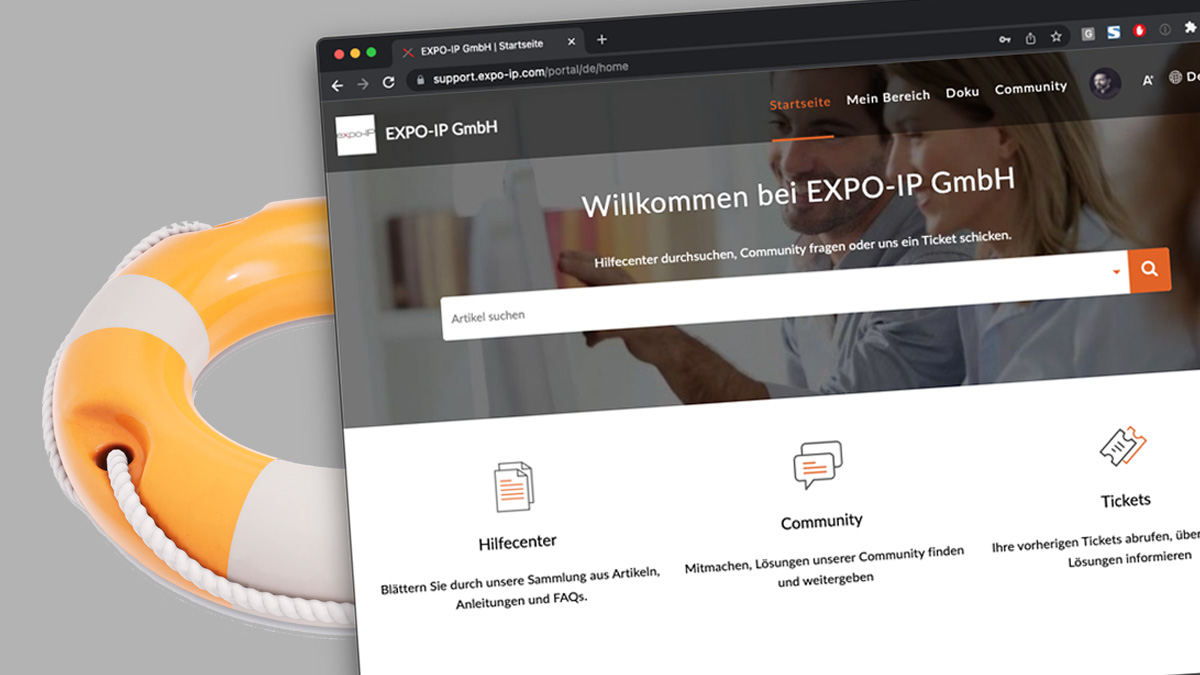 EXPO-IP Support Center
Our Support Center offers assistance not only from our own support team; our agency partners as well as registered customers are always ready with support requests and ideas. For urgent questions, the LiveChat is available.
Participant management - external registration process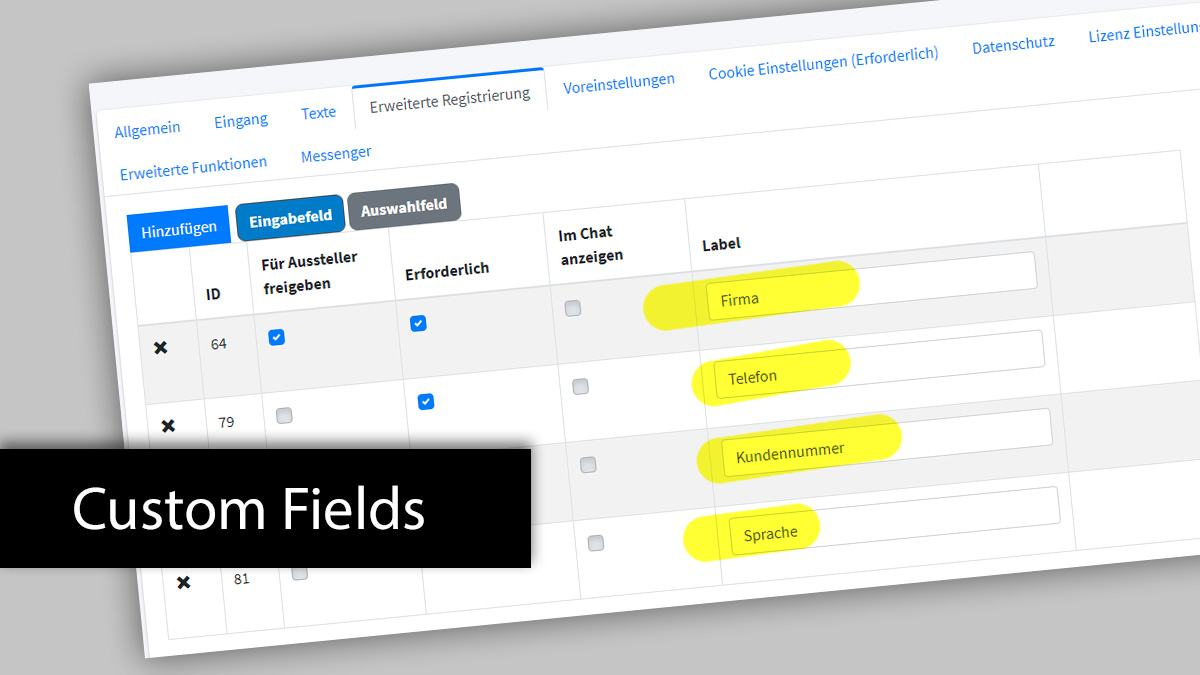 Custom Fields for individual registrations
Integrate online store system, data synchronization based on customer number, language identification of a visitor - the possibilities are almost unlimited. From now on you can use the Custom Fields (extended registration) even more flexible. Use the Custom Fields in the widget link or via your own Java Script.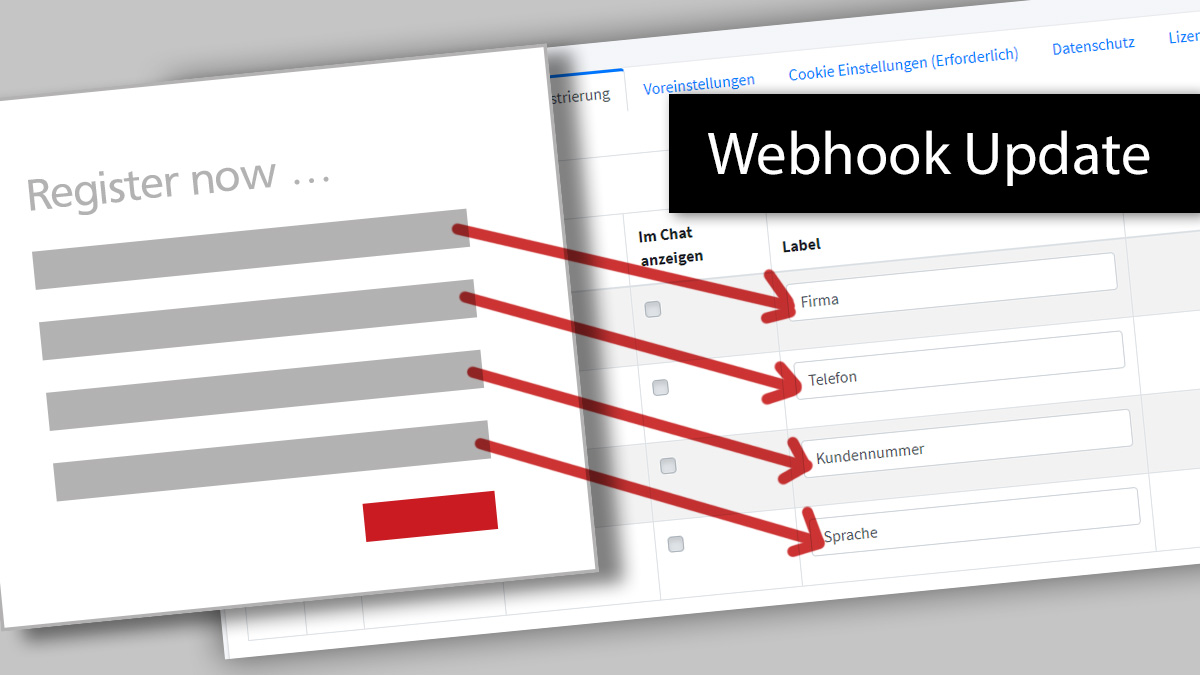 Webhook for own/external TN management
The solution for existing processes of your participant management. Collect registrations with your system as usual. With the webhook it is technically possible to register the collected visitors at your expo-IP instance. This ensures a connection to your existing processes and workflows.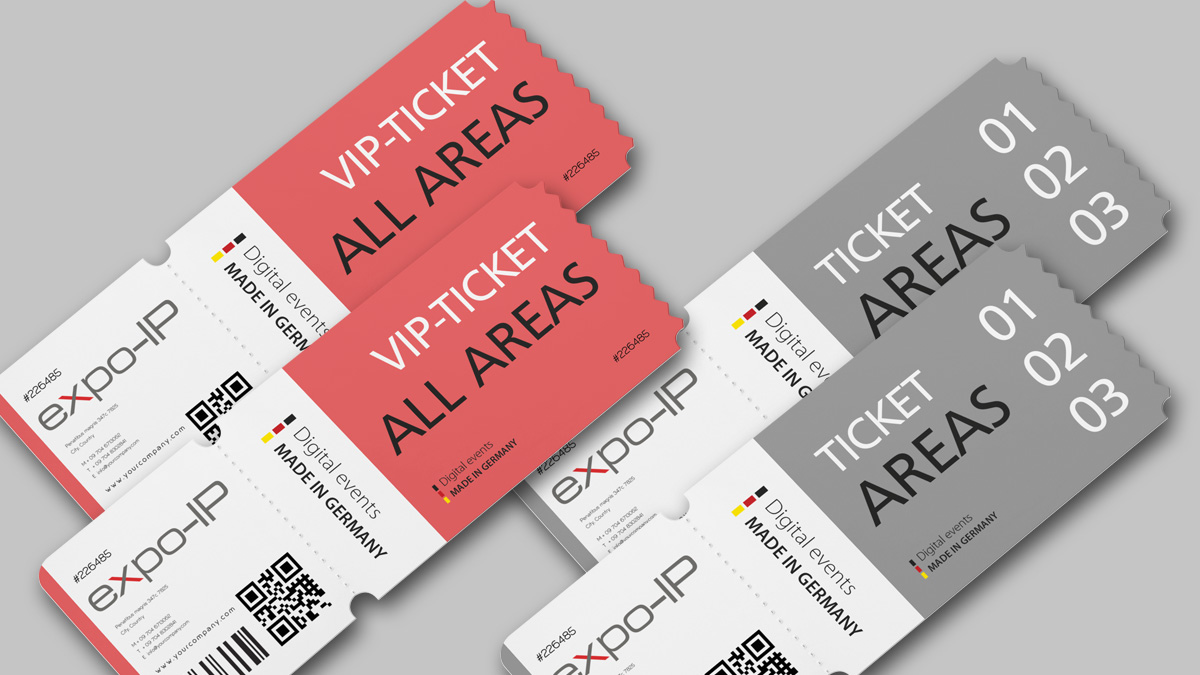 Visitor groups and areas 
Who needs to log in to your digital event to access certain areas and who can walk in anonymously? Do you want to display sensitive content or premium content only to selected visitor groups? Use EXPO-IP for visitor groups with and without login - in parallel operation. Always get the right solution for your use case!
PLANNING // CONCEPT // DESIGN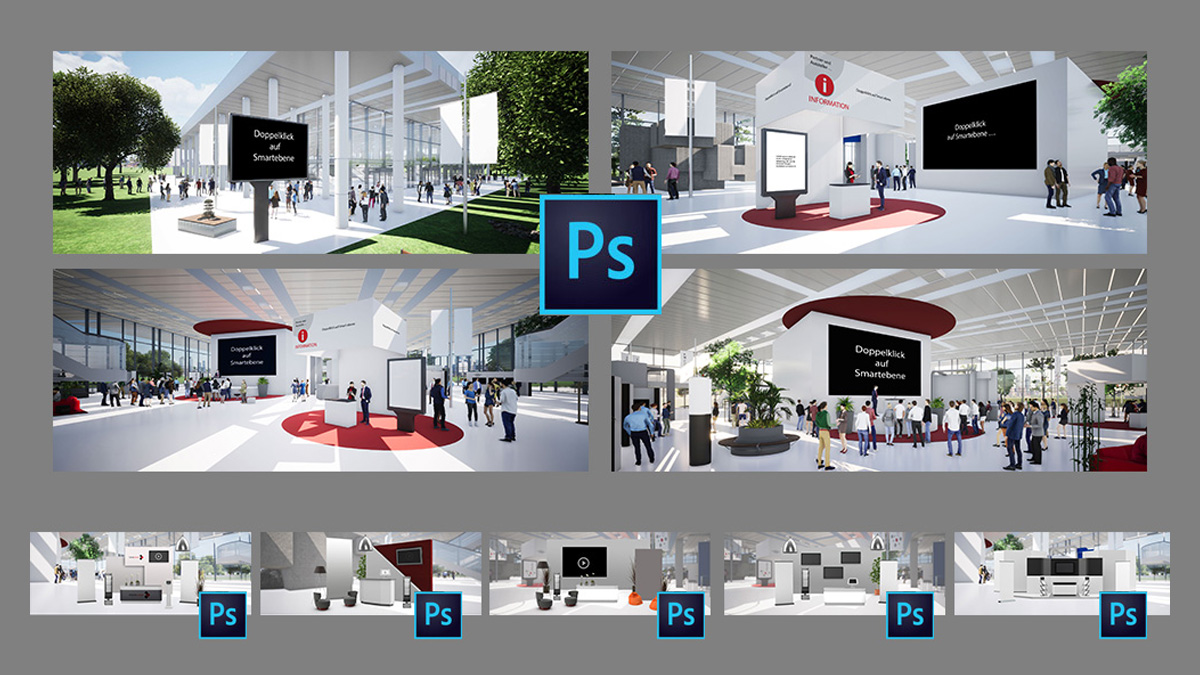 Template Starter Kit included
With every expo-IP licence we provide our attractively designed Photoshop templates for the design of your event. 
1 x outdoor area
2 x reception
1 x stage
5 x exhibition stands
4 x backgrounds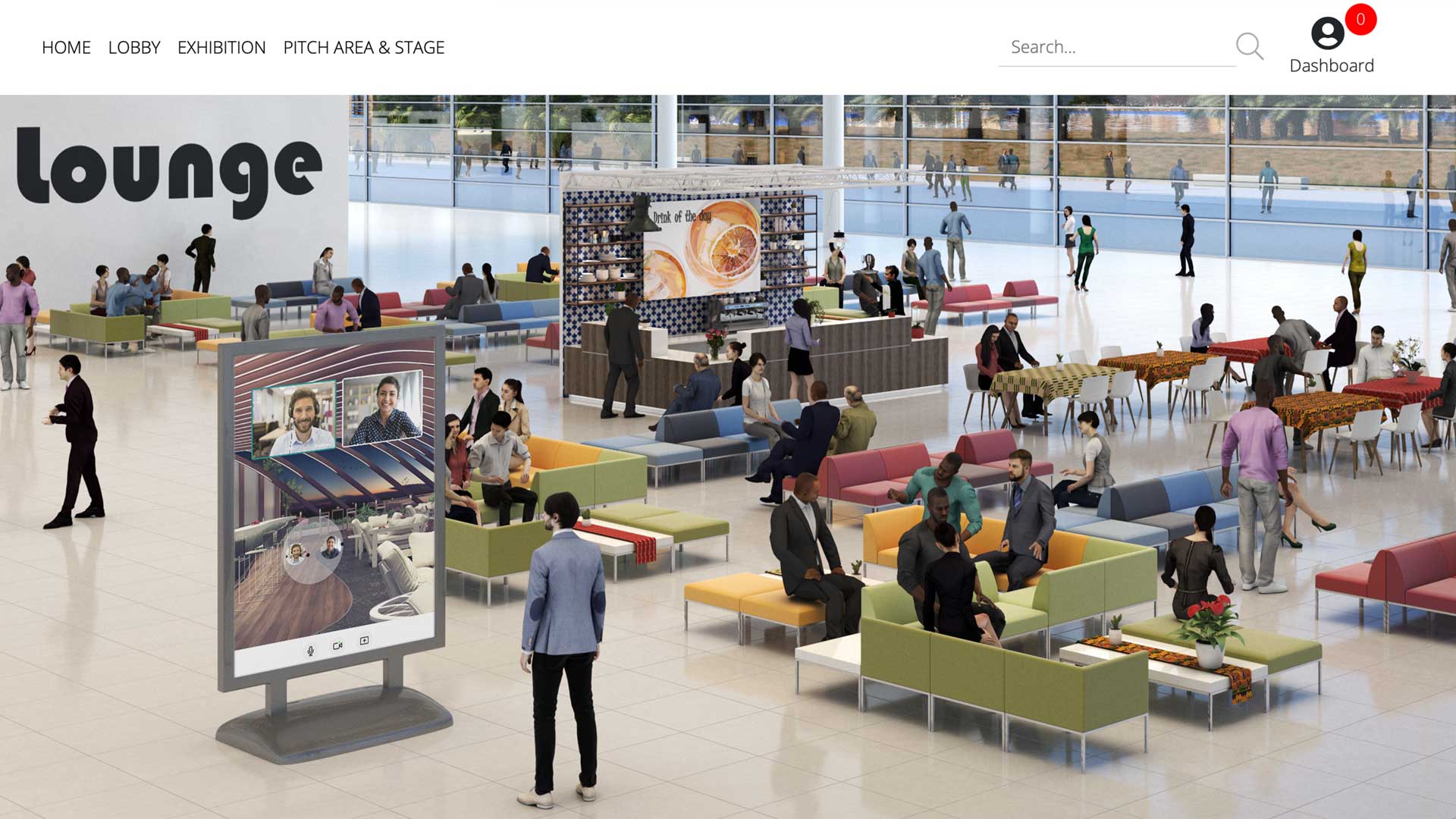 Flexible: Structure & Design
The logical structure according to halls, theme worlds and exhibition stands is completely freely definable. You also determine the look of your digital event yourself. You can simply replace our ready-made design templates with your own graphics for your own individual design.
Modularly expandable through ADD-ONs
Depending on the concept and orientation, you can turn your event into an interactive experience by integrating ADD-ON tools. Whether gamification, video chat, breakout session or live survey. Here too, there are no limits to your creativity. View ADD-ONs
FEATURES FOR VIRTUAL TRADE FAIR STANDS // STAGES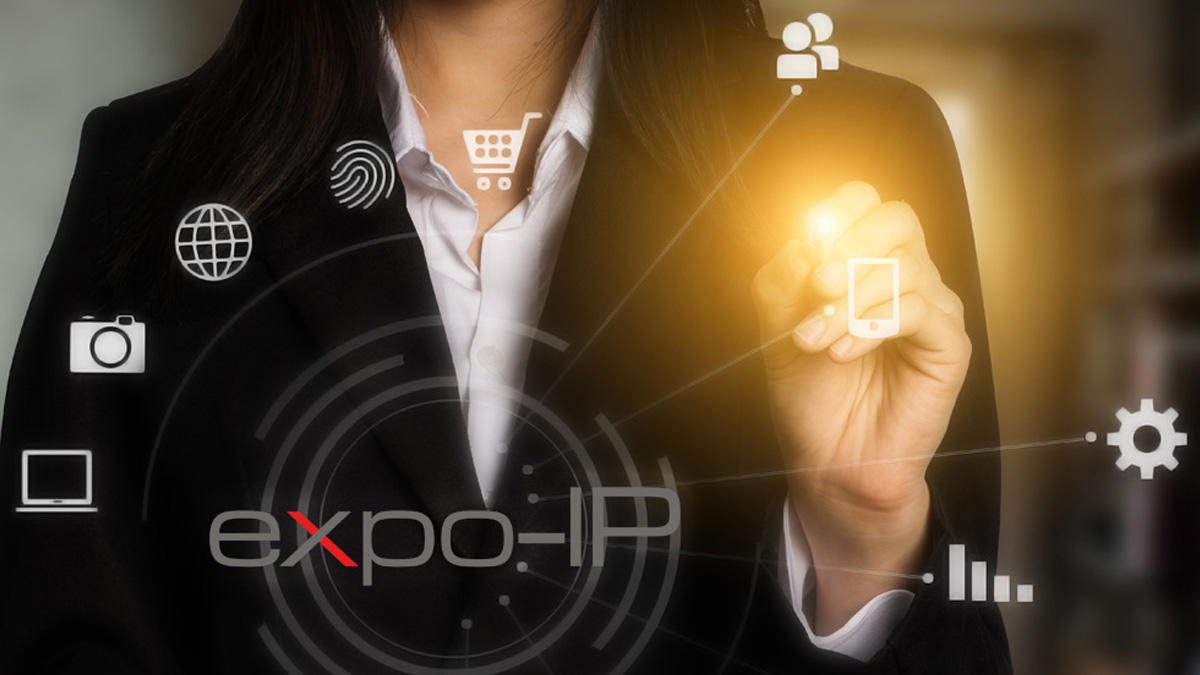 Present all media simply
All common formats of your media such as videos, brochures, image galleries, white papers etc. are supported. This allows you to present your existing marketing materials directly.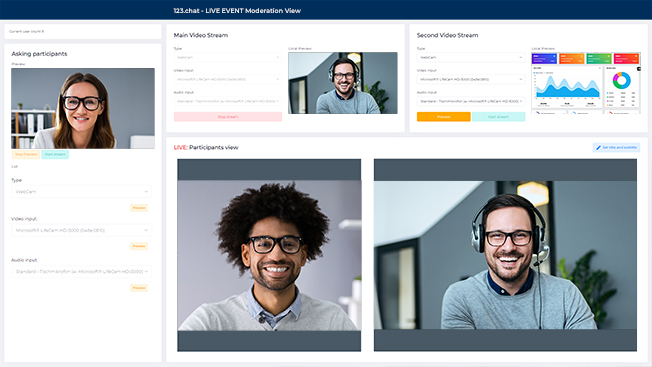 Messenger / Video Chat / Chat
If the expo-IP integrated messenger does not fit or you already use your own live chat tool: Simply integrate any tool of your choice. Whether text or video chat or even ChatBOT - the choice is yours. Our ADD-On partners also have a number of great solutions in their programme.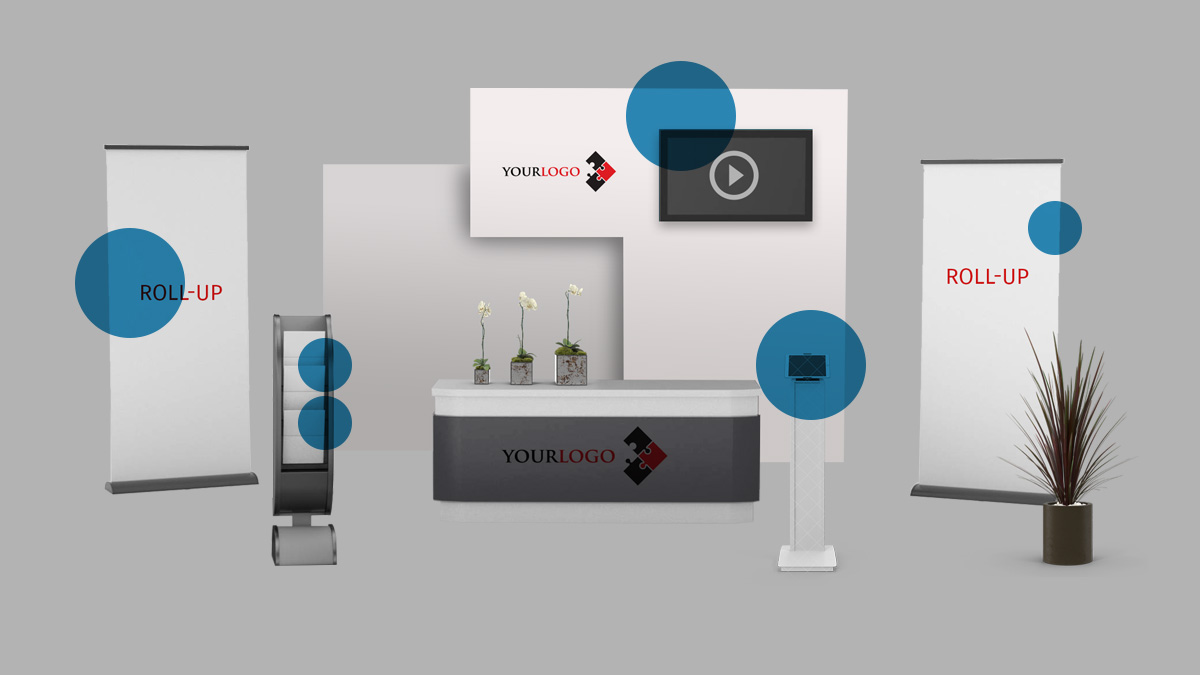 Interaction through widgets
With the expo-IP widgets, you can create exciting interactions at your event in no time at all. From the display of 3-D objects or videos to the uploading of applications or downloading of documents. Our widget package has a lot to offer.
FEATURES FOR YOUR LIVE PROGRAMME // LECTURES // LIVESTREAM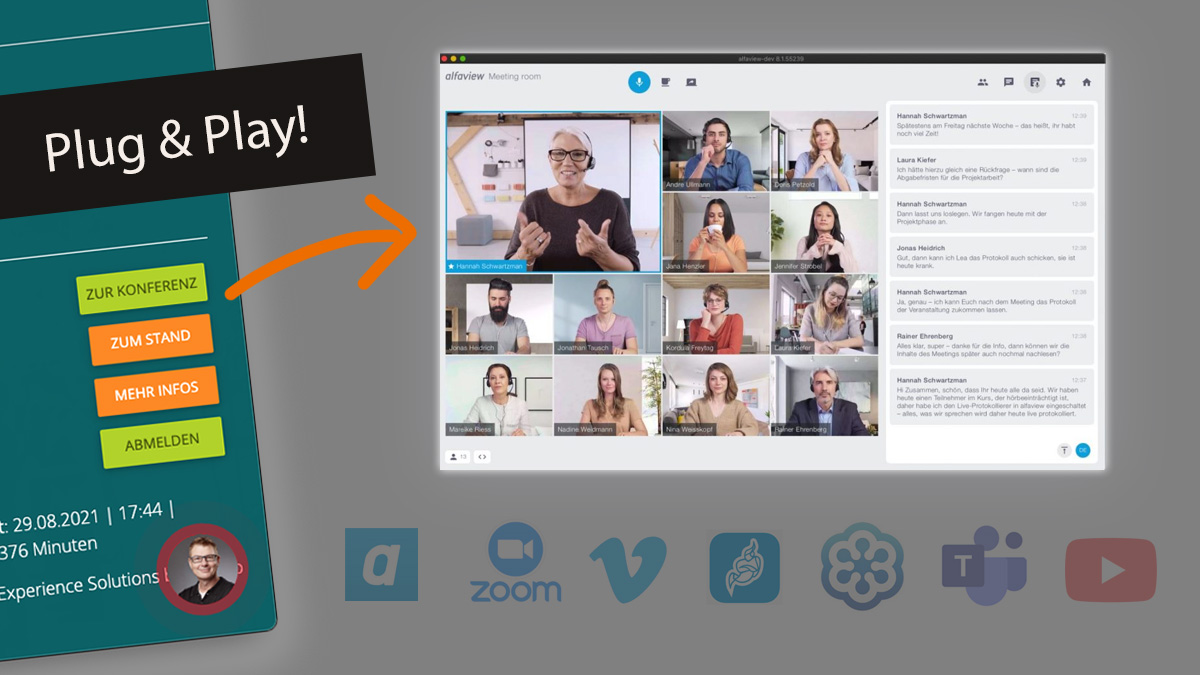 Plug & Play with many conference tools
No matter which streaming platform or webinar/meeting solution you use to plan your live presentations. With expo-IP, you simply dock onto your favourite platform. View compatible systems here.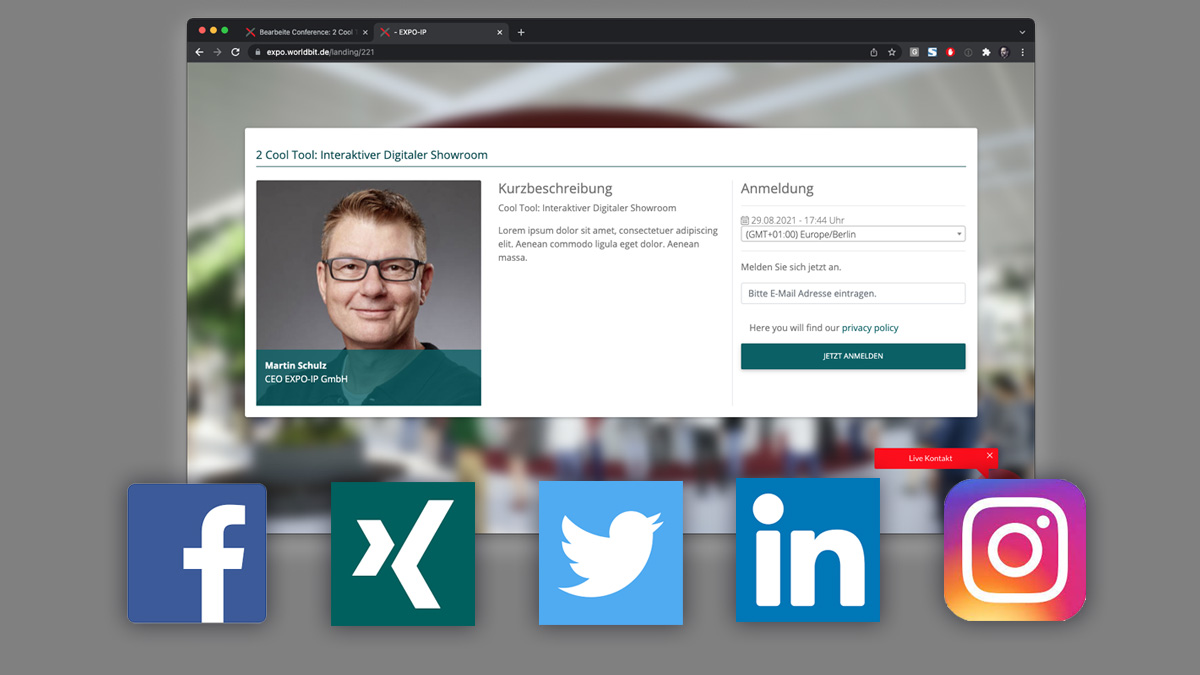 Promotion URLs for lectures incl. registration
expo-IP generates its own landing page from the presentations you create in the system. Ideal for targeted promotion in social media. This way you will attract more visitors to your event.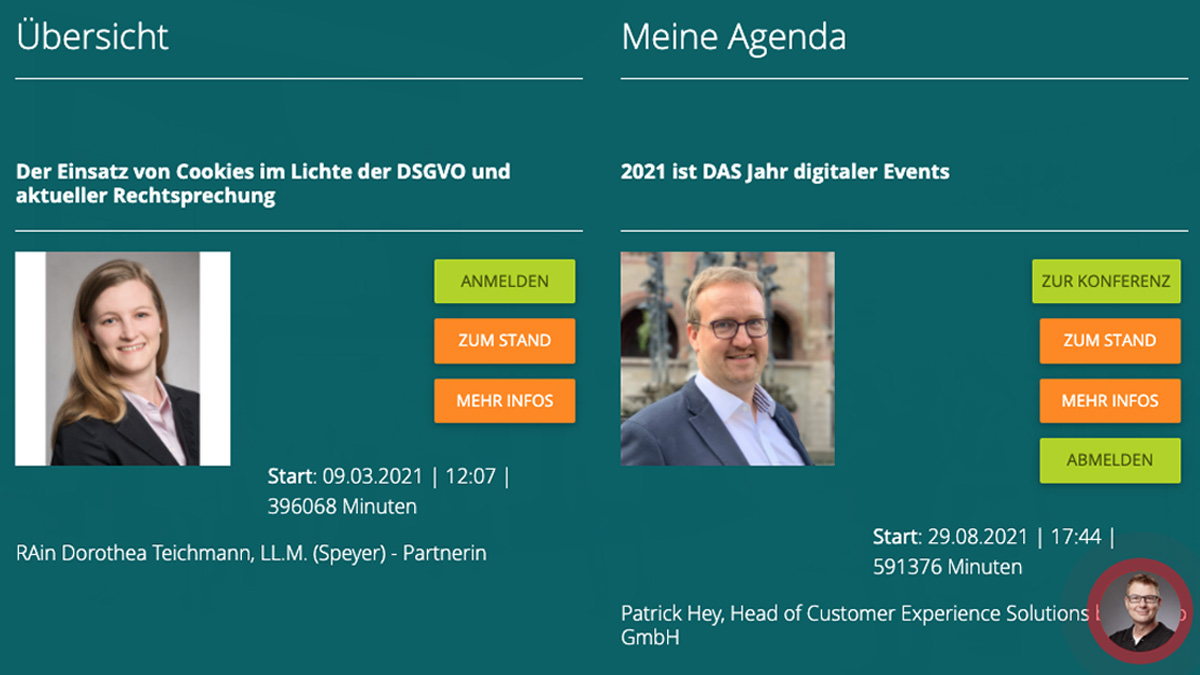 Dynamic agenda in the dashboard
Visitors create their own personal agenda in the expo-IP dashboard. The lecture is booked with just one click. The entire live programme is always up-to-date, because changes at short notice are no problem.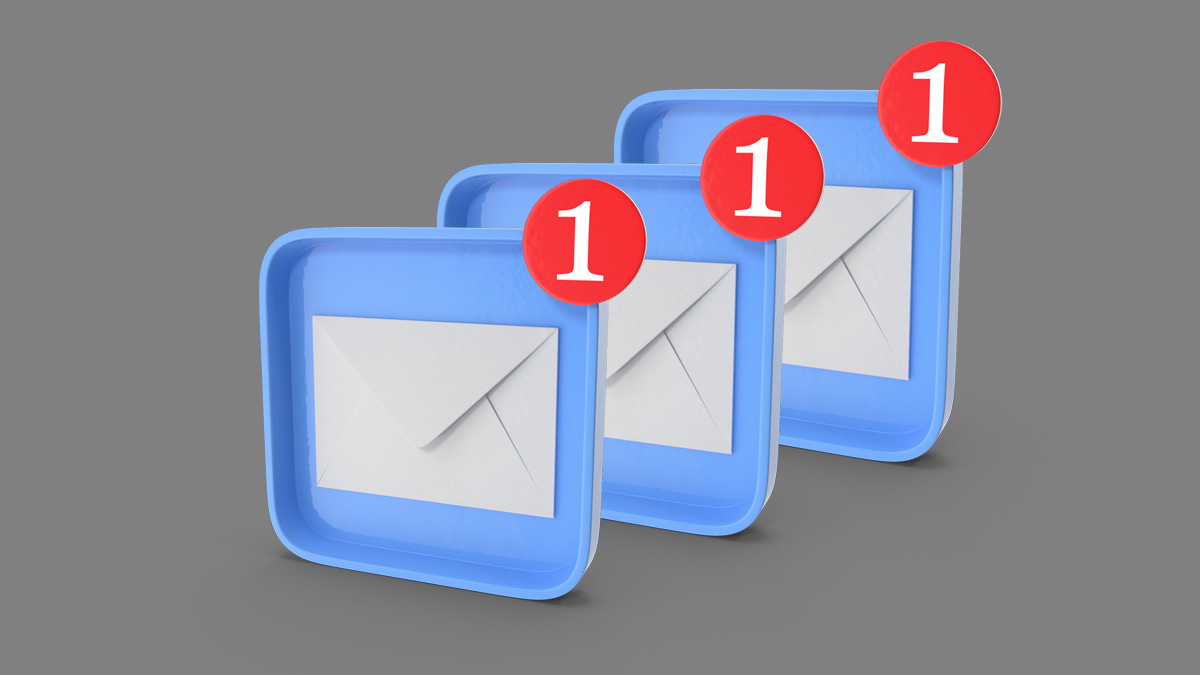 Reminder Mailings
Visitors registered for the lectures will receive an automated reminder email. Thus your audience is secured. Texts for the registration confirmation can be set individually. Of course with calendar entry.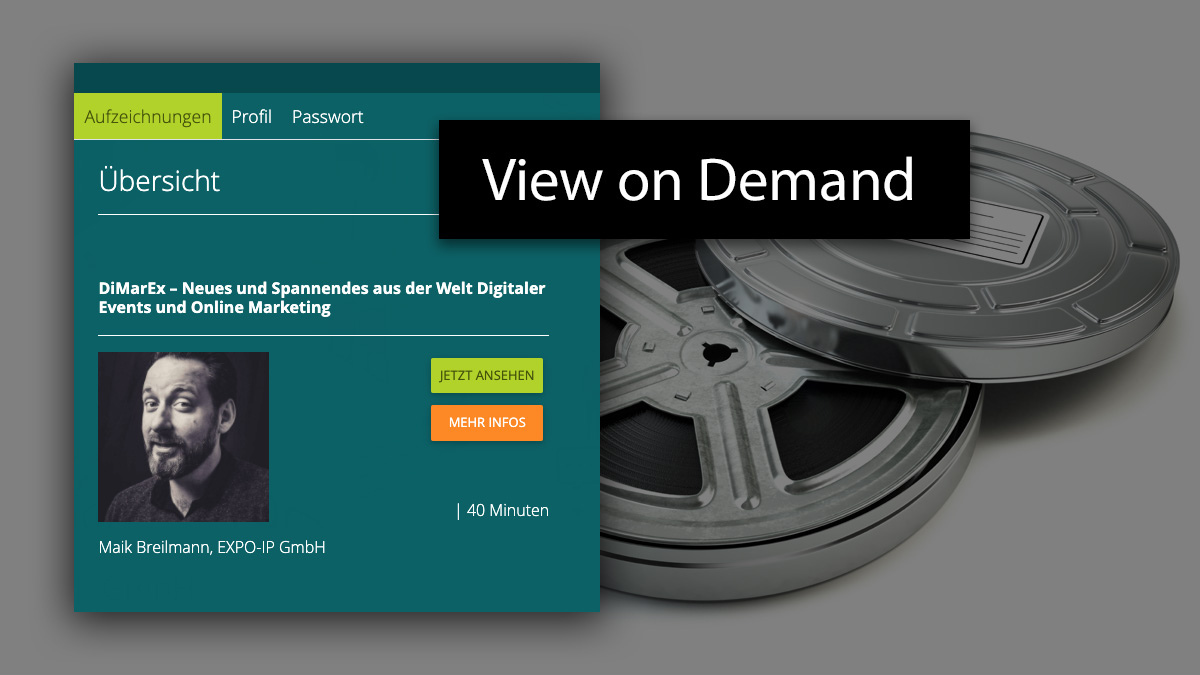 Recordings - the sustainable media library
Make live lectures available as a recording afterwards - a real added value for those who could not attend a lecture live. In addition, this increases the reach of your programme immensely.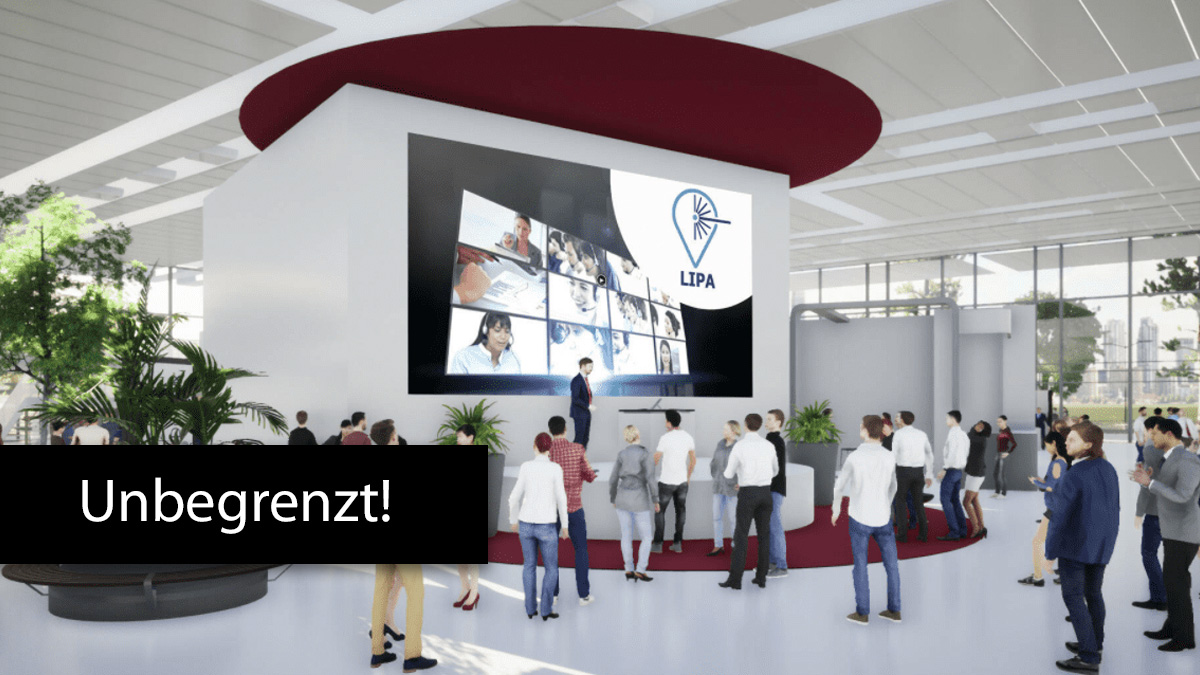 Any number of show stages
A virtual stage is THE location for your live programme. With expo-IP you can set up as many stages as you like at your event. E.g. theme-oriented in different halls or a main stage in the lobby or simply where it suits you best.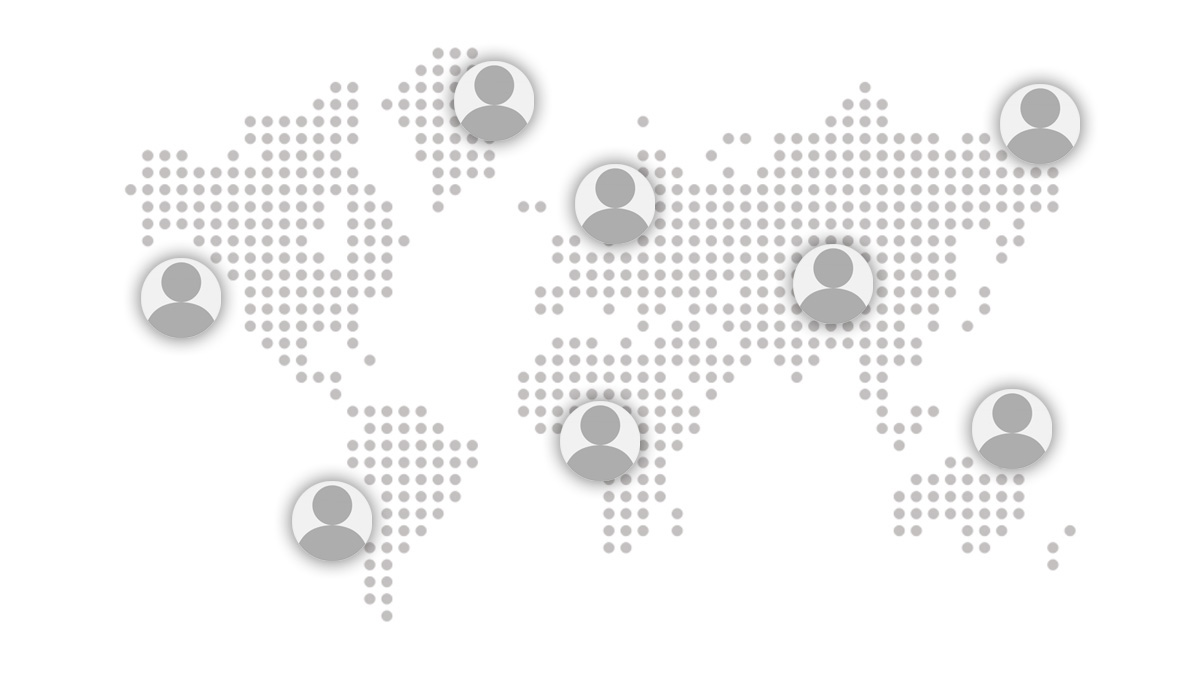 Time zones
International audience distributed worldwide? No problem with expo-IP, as all time zones are supported. So everyone can attend conferences and meetings punctually and reliably. With the innovative expo-IP AddOn, even simultaneously synchronised in any language.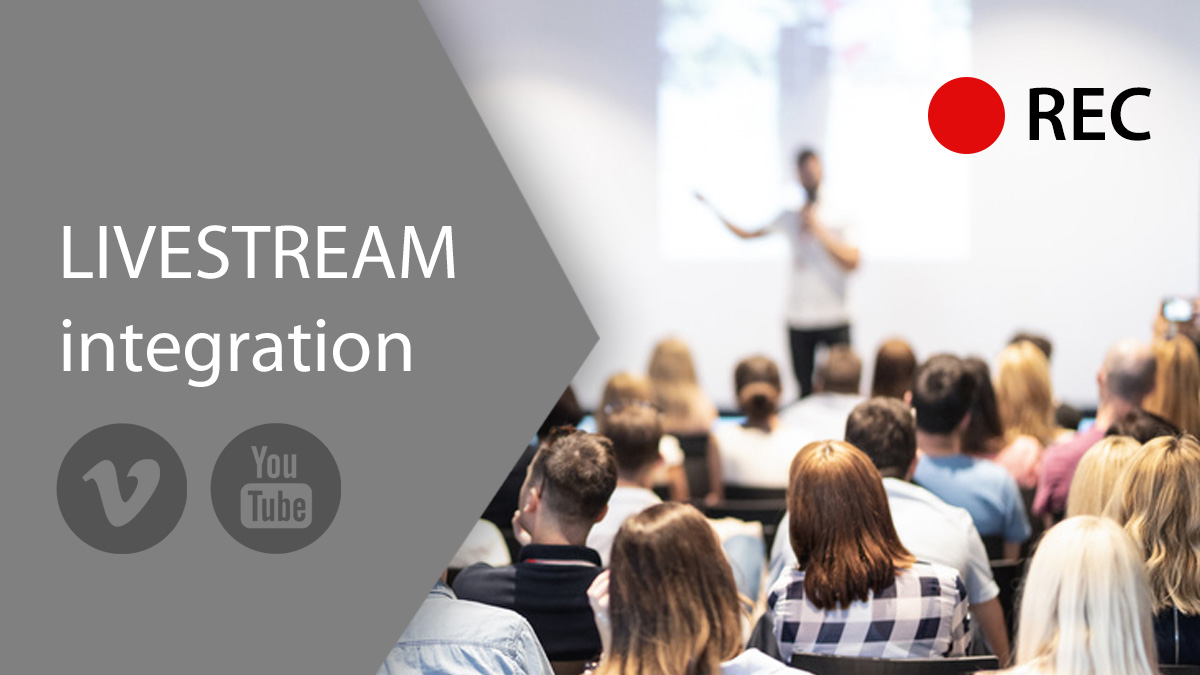 Worldwide streaming
Reach millions of viewers worldwide - everywhere - on all devices - with any internet bandwidth? Live streaming solutions such as Youtube, Vimeo and many more can achieve this - and expo-IP offers the right widget for this - integrated within seconds.
You would like to test
expo-IP

free of charge?
Then just order your 30 days FREE TRIAL VERSION.
EXPO-IP function list / scope of services
Functions

Organizer

Exhibitor

expo-IP Own function

Available languages: German /English (either or)
100% DSGVO compliant
Hosting in certified data centre in Germany
Use under own domain (custom domain)
System notifications (emails) with custom sender address
Login to the CMS
Upload documents (pdf)
Upload picture gallery
Upload Videos
Video - Youtube / Vimeo

Integration

Live chat

can be integrated

via embed code
Realtime Messenger (Beta)
Individual. Profile picture in Messenger (Contactor and Exhibitor)
Online conference , livestreaming

embeddable

Conference Registration / Reminder
Conference participant lists
Upload individual design / artwork
Visitor data export (csv, xls, pdf)
Widgets for numerous functions (detailed widget description according to documentation)
Contact form
Upload function for applications (pdf)
Individual links
Webhooks for CRM / TN Management Systems
User administration / Organiser / Exhibitor / Sales (Contactor)
Real-time tracking - personalised
Provision of tracking data for automatic retrieval (e.g. for CRM systems)
Live Broadcast Messages
Extended user data (csv,xls, pdf)
Flexible definition of visitor groups and authorization system
Individ. Trade fair layout (graphics must be available)
Individ. Stand layout (graphics must be available)
Individual terms and conditions and data protection regulations
Individual Imprint
Double OptIn Option
Advanced registration (additional fields)
Standard registration form
Flexible registration via webhook (for external registration processes)
Automatic landing/registration pages for conferences
Deep links to pages and widgets
Embed code - embed expo-IP into your own website

 

*Add-ons

(via third-party providers) available for:
- Conferences, webinars, live streaming
- Video chat
- Feedback forms
- Group Video Meetings
- Matchmaking
- Online Games / Competitions
- Digital pinboard
- Digital photo mosaics
- Cookieless tracking
- E-commerce / shop systems
- Participant Management
- CRM / Marketing Automation
- Ticketing
- Appointments
- Chat BOTS
100% Full responsive
* Add-ons are third-party tools and must be obtained separately from the respective provider.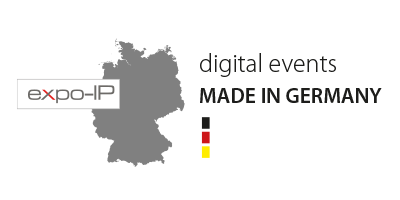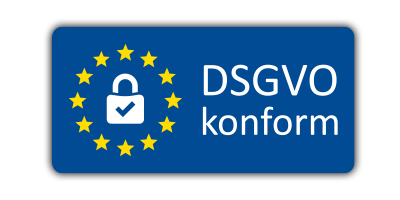 | | |
| --- | --- |
| | Stable Server Infrastructure Location Germany |
| | Data center ISO/IEC 27001:2013 |
| | Cookie privacy guaranteed |
| | DSGVO compliant events realisable |
Our servers are located in a data centre in 64293 Darmstadt, which has ISO/IEC 27001:2013 certification. The runtime of the data packets to one of the world's largest internet exchange nodes in Frankfurt is approx. 0.5 milliseconds