SHOWCASE // BEST PRACTICE // CASE STUDY
Guest contributions and references made with expo-IP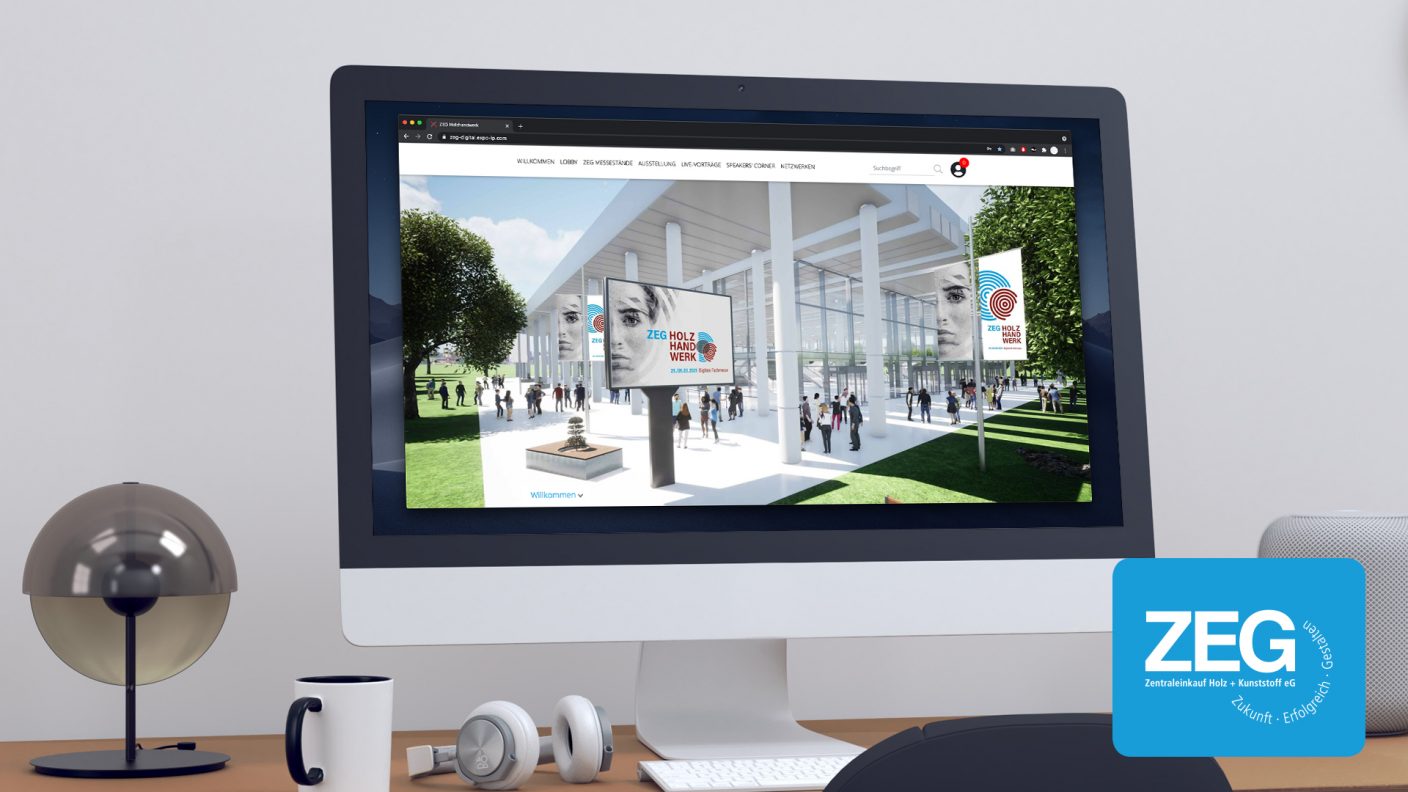 The "ZEG Holzhandwerk" as a digital showroom and product fair
The demand for virtual trade fairs, which is independent of the industry, can be seen again at the following event:
With around 4,900 members, ZEG Zentraleinkauf Holz + Kunststoff eG is Germany's largest cooperative in the timber trade and, as a wholesaler, employs over 900 people in a total of 15 branches.
In order to be able to present the new products and innovations in the wood trade even without presence fairs, ZEG decided to use the virtual EXPO-IP platform and found in ANTARES a competent full-service partner in planning and implementation.
Thus necessity became a virtue
In addition to their own products, ZEG members were also to be given the opportunity to present themselves. The digital trade fair platform created space for 31 trade fair stands and two speaker's corners, including text and video chat, download options for product catalogues, links to further communication tools, and much more. In addition, ZEG itself was represented with one general and six product-specific booths to showcase all areas of the company.
In a total of 23 presentations on two live trade fair days, innovations were shown and new products presented - a digital showroom was created, in part even with transmission from a professionally set-up studio.
In order to enable interaction between the individual trade fair participants, a group room was generated using "Wonder", in which visitors as well as exhibitors and speakers could meet for a virtual exchange.
The full-service partner
ANTARES was responsible for the graphic design of the entire trade fair, for the planning and implementation of the communication tools and for the management of the exhibitors and the speakers as well as for the technical implementation of the two live days.
Still during the live event ANTARES got the biggest compliment from the organizer:
The just launched fair with a 7-day license has been extended - to a full year!
ANTARES and ZEG are already planning how the next virtual trade fair in the wood trade can be expanded, for example with MatchMaking and Gamification.
Organizer:
ANTARES Werbeagentur GmbH
Kreuzhofstraße 2
67659 Kaiserslautern, Germany
Phone: +490631316920
E-mail: kontakt@antares-team.de
To the event: www.antares-team.de 
Contact person: Mrs. Sabine Weichel-Muders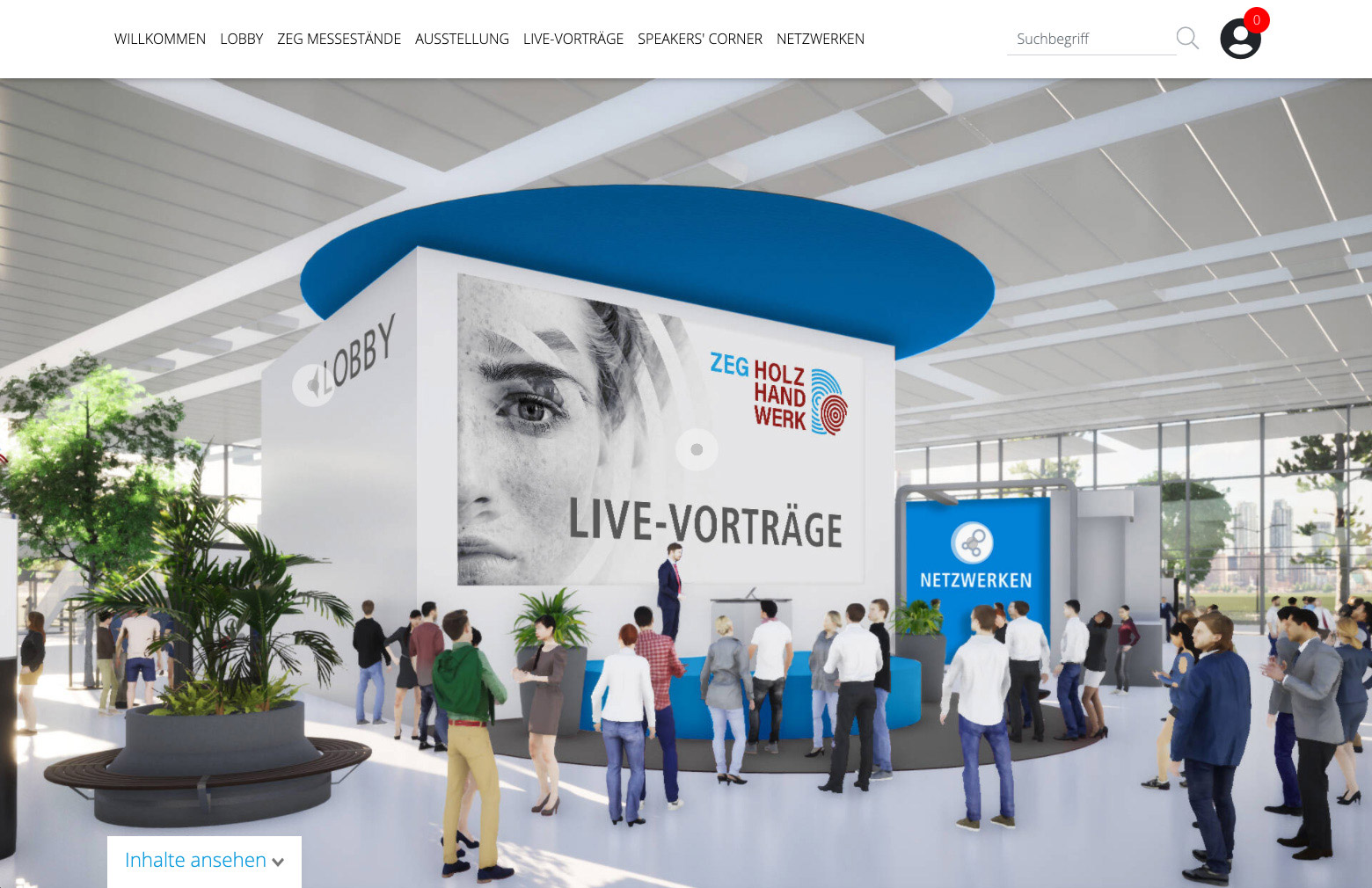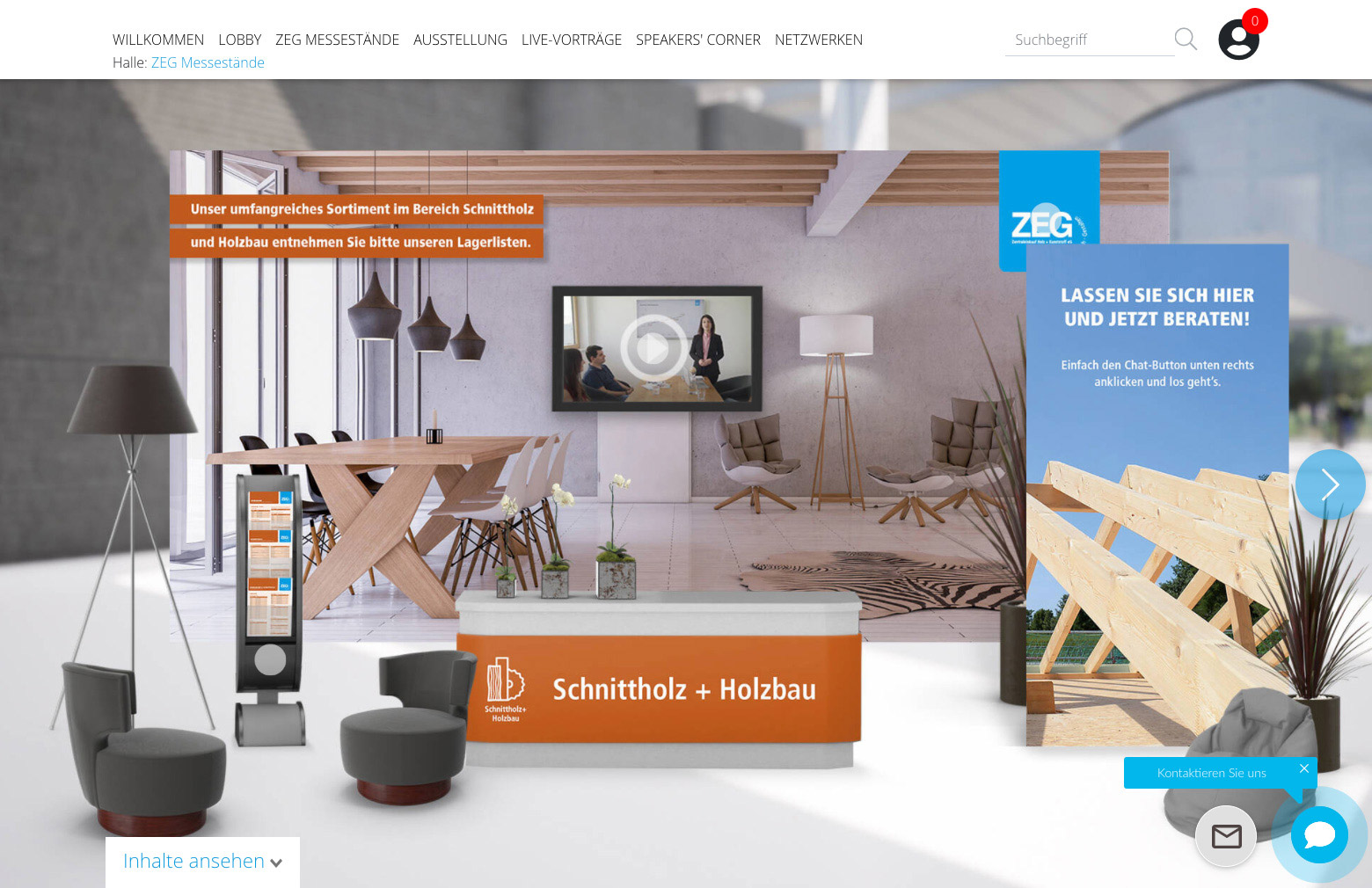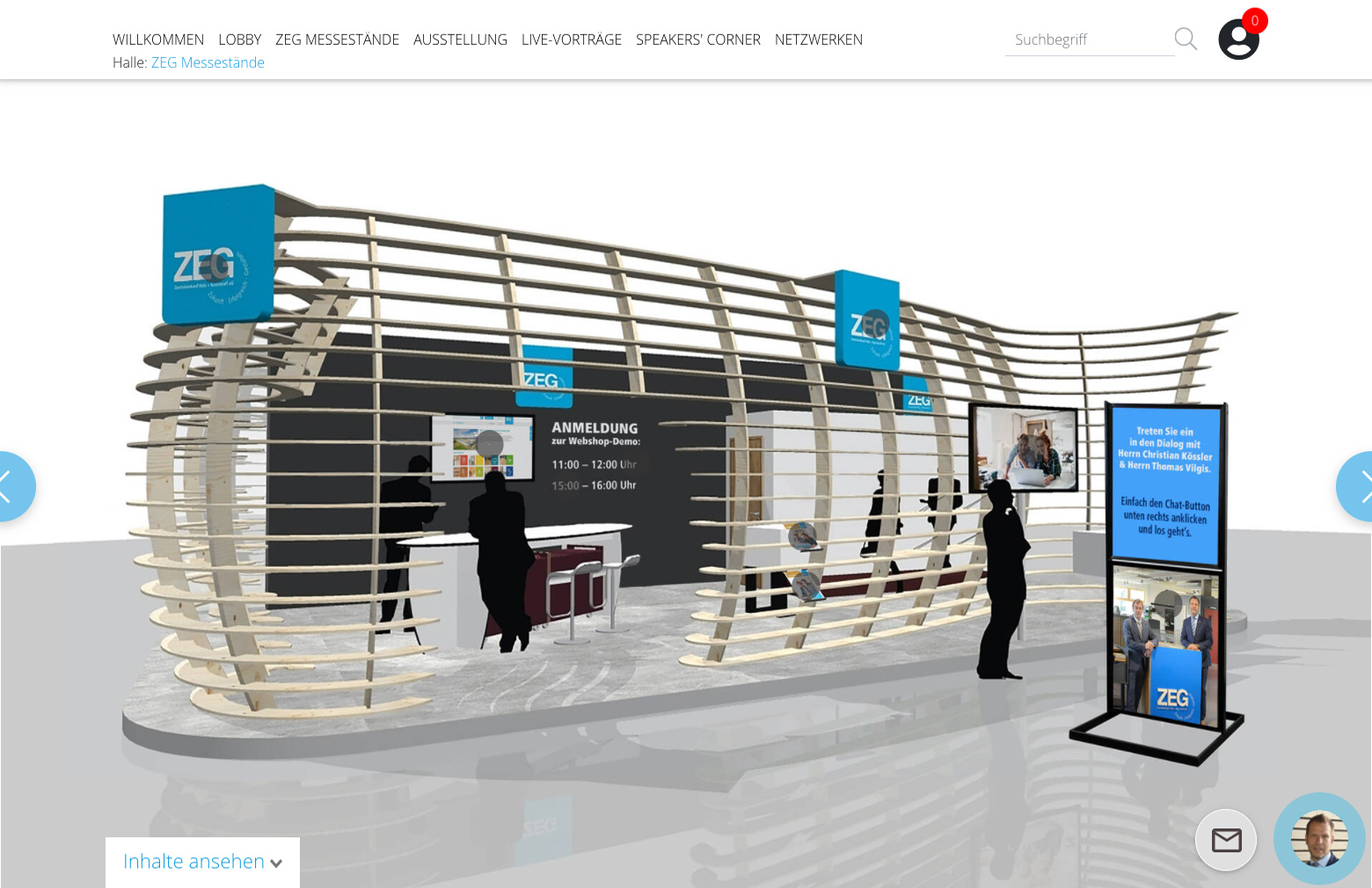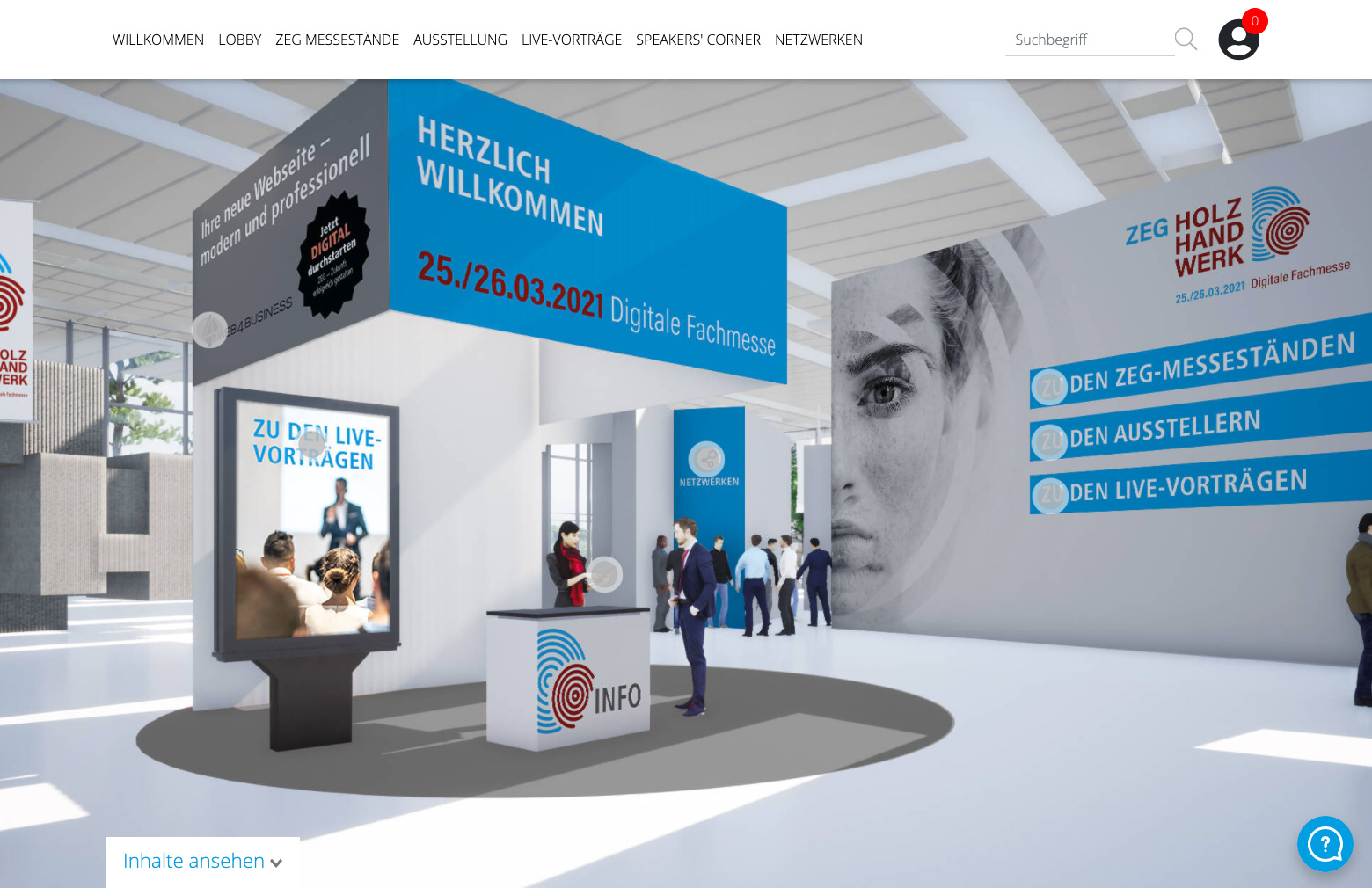 Note: This is a guest post by ANTARES Werbeagentur GmbH. ANTARES Werbeagentur GmbH is responsible for the images and texts.