SHOWCASE // BEST PRACTICE // CASE STUDY
Guest contributions and references made with expo-IP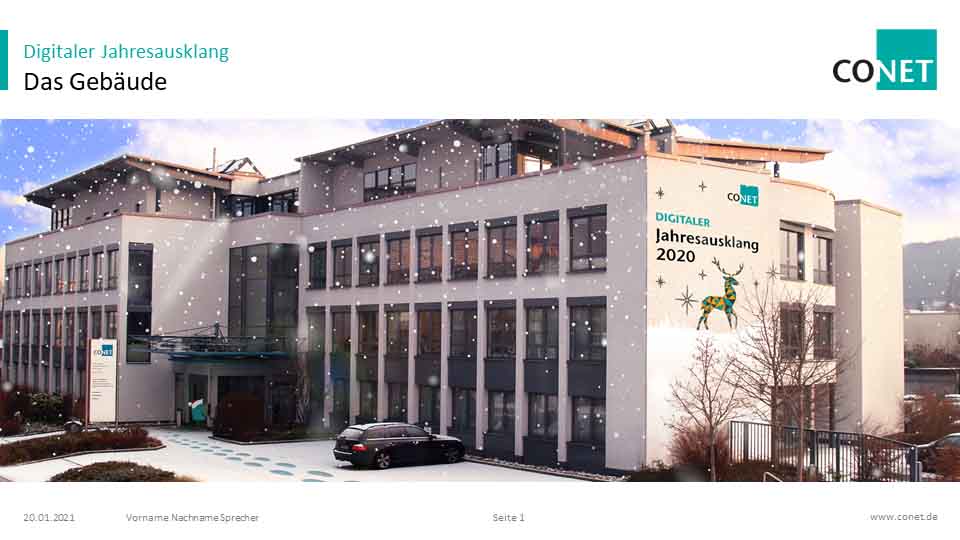 CONET - Digital End of the Year 2020
As early as the summer of 2020, CONET Technologies Holding GmbH decided to conduct the annual financial statements of the entire CONET Group in digital form. As a leading IT consulting firm, it is extremely important, especially in the current situation, to maintain personal contact with employees across the company's 12 locations and to promote exchange.
With mld-digits, a partner was quickly found who was convincing both in the conceptual planning and in the implementation phase.
During the official part of the digital end of the year, the more than 800 participants were first welcomed from CONET's own streaming studio. Afterwards, 28 booths in nine thematically oriented exhibition halls invited visitors to inform themselves about current topics, trends and innovations from the CONET Group. In addition to the booth layout itself, there were further information offerings such as integrated video clips, downloads and team presentations. Via the connection to Wonder, it was possible to meet with colleagues via live chat at every booth. The desire to network was also high in the digital version and the chat offers were used correspondingly intensively.
Of course, every trade fair also includes an accompanying lecture program, and so visitors were able to put together their own online program from a total of 12 webinars in three parallel breakout sessions.
With a competition developed especially for the event, the employees were additionally encouraged to stop by all the stands and discover the clues hidden there. Another highlight was the virtual meeting with the management, which was also realized via the Wonder integration. CONET's first joint digital end-of-year event ended with the closing speech by the management, which was very well received by the employees, who were enthusiastic about the implementation and the virtual possibilities.
With the upgrade to an annual license, CONET is relying on EXPO-IP for the long term and will implement various events via the platform in the current year.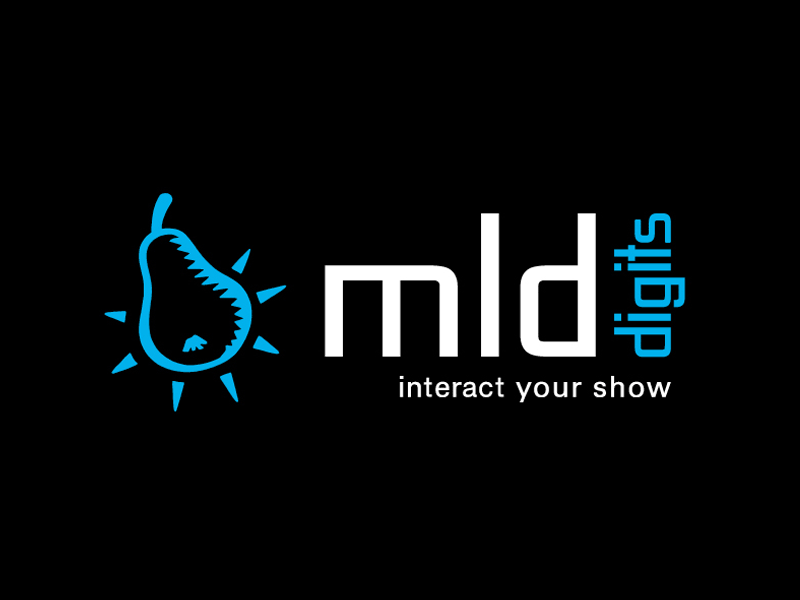 Organizer:
CONET Technologies Holding GmbH
Humperdinckstr. 1
53773 Hennef, Germany
Tel: +492242-939-291
Email: bpfeffer@conet.de
Web: https://www.conet.de 
Contact person: Mrs. Britta Pfeffer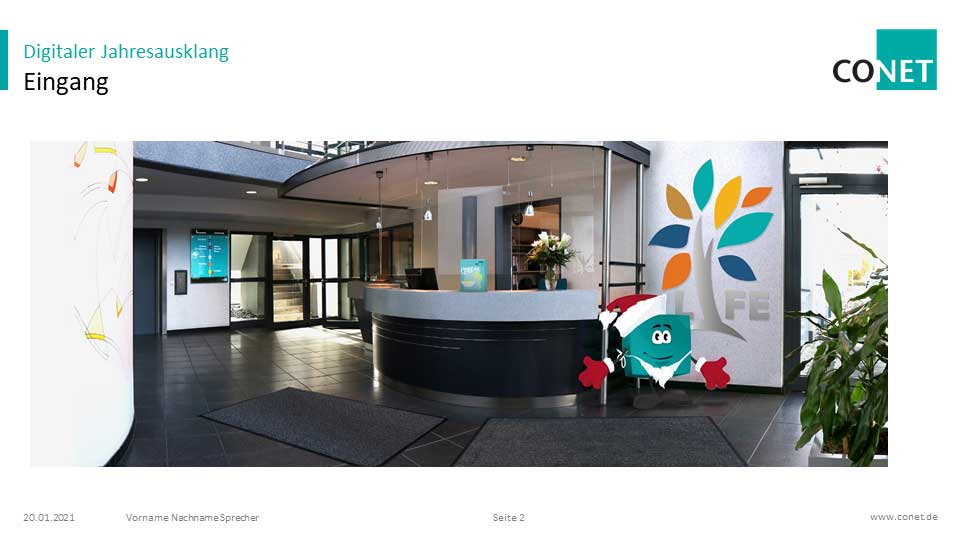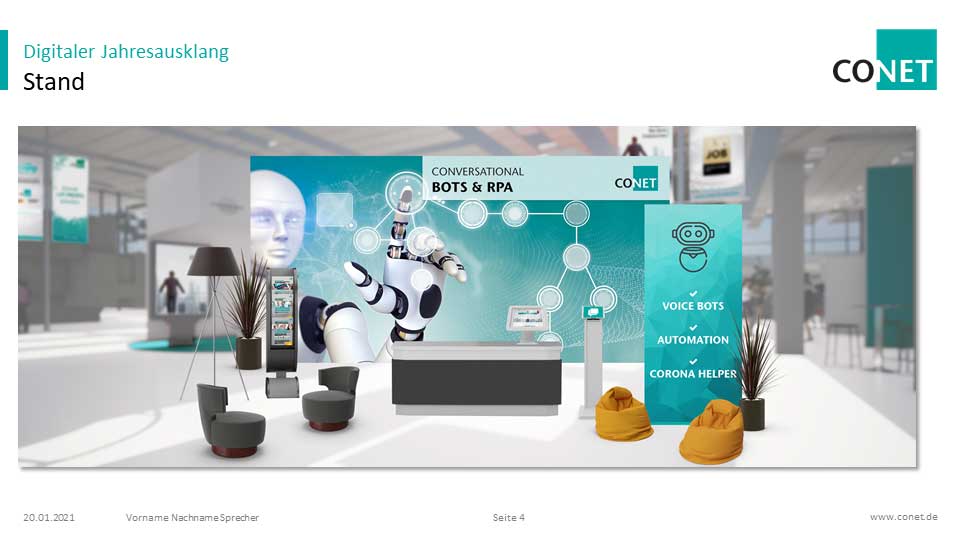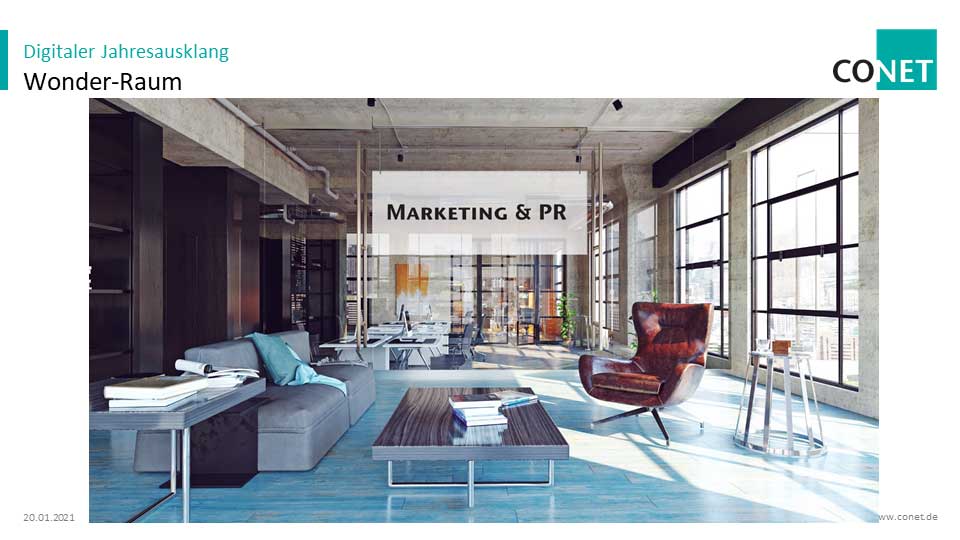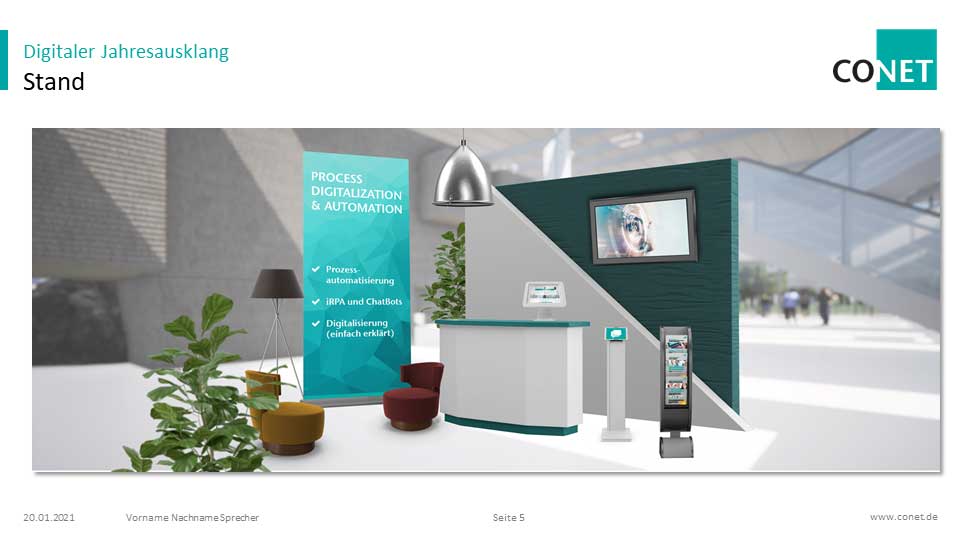 Note: This is a guest contribution from CONET Technologies Holding GmbH. CONET Technologies Holding GmbH is responsible for the images and texts.