SHOWCASE // BEST PRACTICE // CASE STUDY
Guest contributions and references made with expo-IP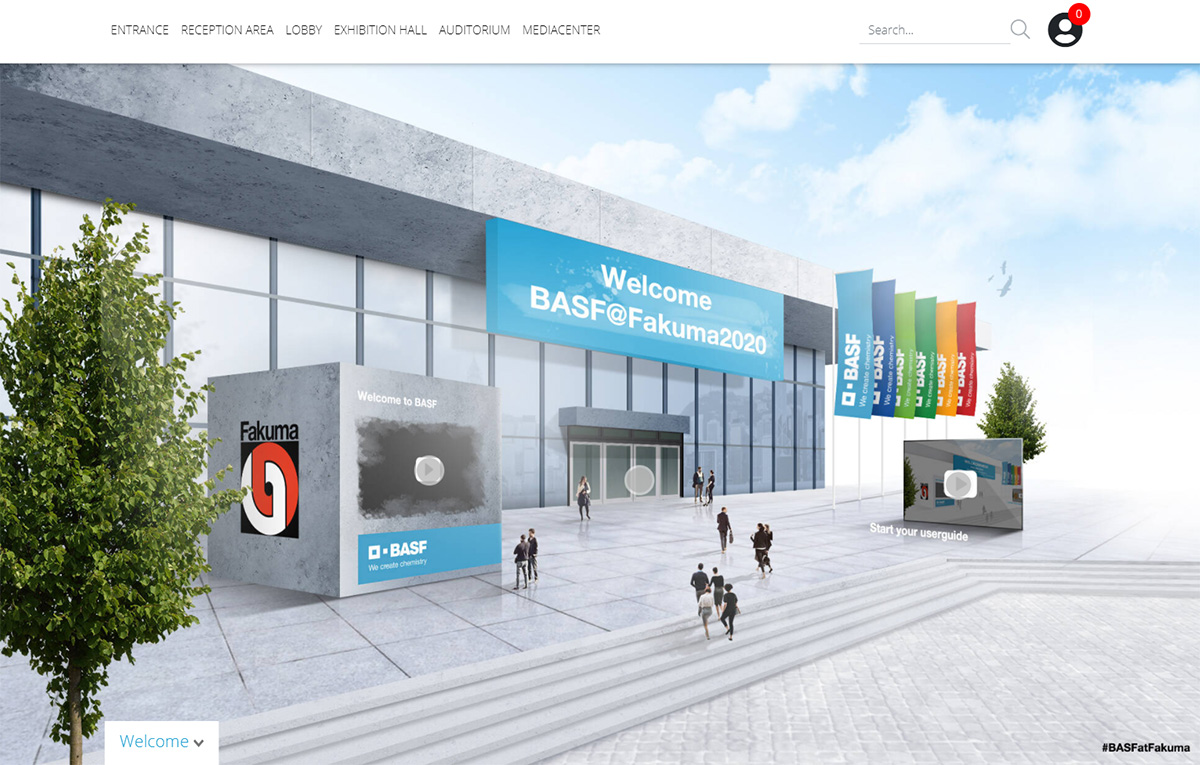 BASF@Fakuma 2020. The first virtual trade fair for BASF
One of the largest trade fairs in the field of plastics - Fakuma - was also cancelled in 2020. And this time, too, the reason was Corona. The solution? With our support, BASF transferred its planned trade fair appearance into virtual space.
That was the birth of BASF@Fakuma 2020 - a five-day, virtual trade fair in a class of its own.
A virtual trade fair with experience factor
The first virtual trade fair was all about target group contact and topic presentation. For this purpose, we relied fully on target group-relevant content marketing.
Digital event platform at the heart
Based on the digital event platform of our partner EXPO-IP, we developed a digital world that provided an authentic experience. At the center of the action was a virtual live stage, on which 17 exciting lecture topics were presented in a stream. Afterwards, these could also be viewed on demand at your leisure.
But that was not all. The digital environment had even more to offer:
Virtual press area
Mediacenter
Entrance area
Exhibition Hall
Lobby
Virtual Networking at its best
In the Exhibition Hall, 22 individually designed theme stands - from household applications to customized solutions for tomorrow's mobility - were waiting to be discovered by visitors. In addition, all participants here received extensive download packages and the opportunity to contact BASF experts in a personal chat.
Meanwhile, an interactive coffee lounge ensured that visitors could exchange information with each other and with experts in video chats around BASF@Fakuma 2020.
Content for virtual trade fairs in the spotlight
All presentations that visitors were able to enjoy at BASF@Fakuma 2020 were recorded in advance by SportBrain and streamed during the trade fair days. Richard Amberger, communications expert at BASF Performance Materials, led through each day's program.
wob as a strong partner for virtual trade fairs and events
Concept, design, planning and technical realization - together with the team at BASF, we succeeded in bringing a five-day virtual trade fair to life in a very short time. The virtual trade fair appearance was very well received and once again sent a signal that the "new normal" in the digital space does not mean standing still.
Our tasks at a glance:
Event concept and support agenda
Interaction concept
Technology concept
Design and filling of the platform with content
Management implementation of the 22 theme stands
Checklists
Tutorials
Project management
Customer quote:
"When we were faced with the decision to transfer one of our most important trade fairs into virtuality, the concept and expertise of wob convinced us directly. In our estimation, such events are here to stay and with partners like wob, we can look forward to this development with anticipation."
Richard Amberger, Head of Communications Performance Materials Europe BASF SE
Want a sneak peek of the event?
Click here for the detailed case: https://www.wob.ag/b2b-cases/virtuelle-messe-basf-fakuma
You too can act virtually! Simply get in touch with us now.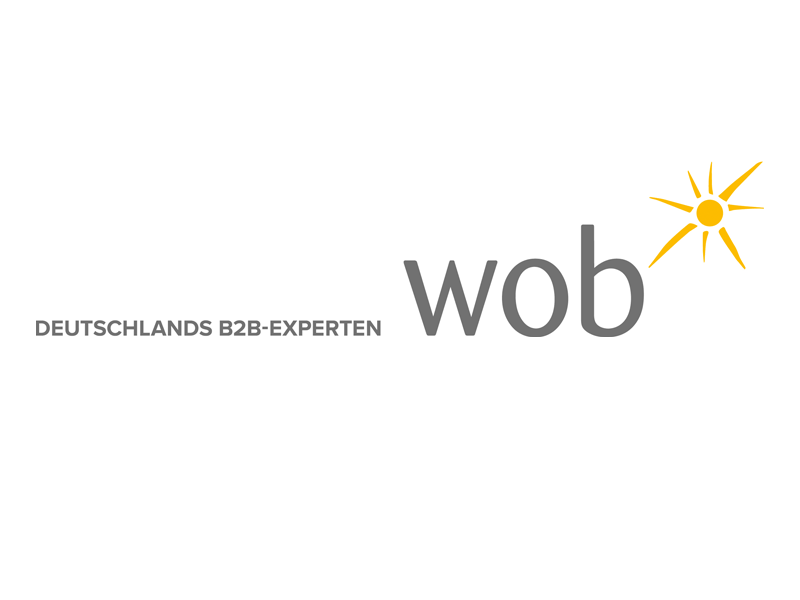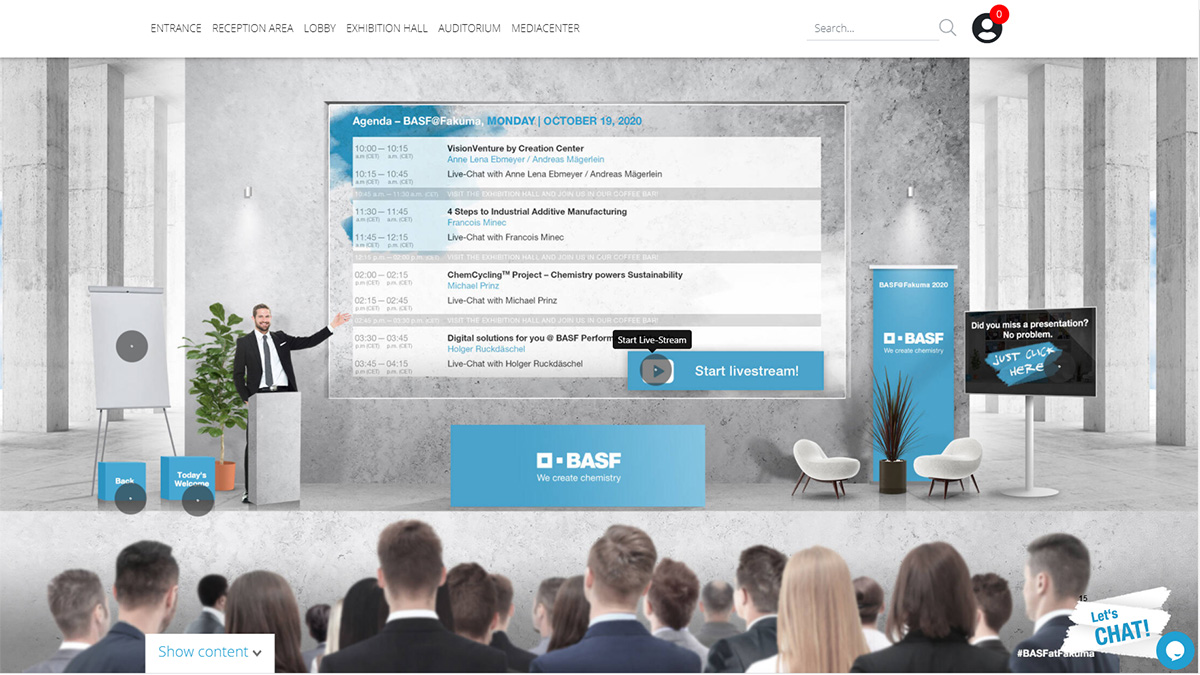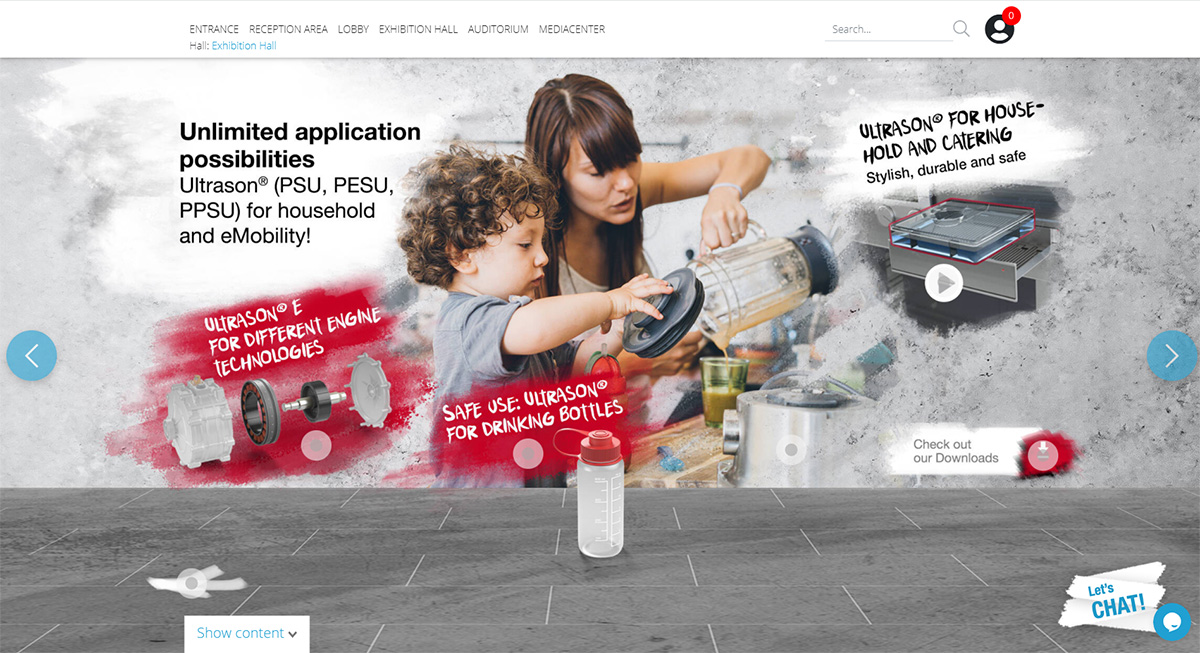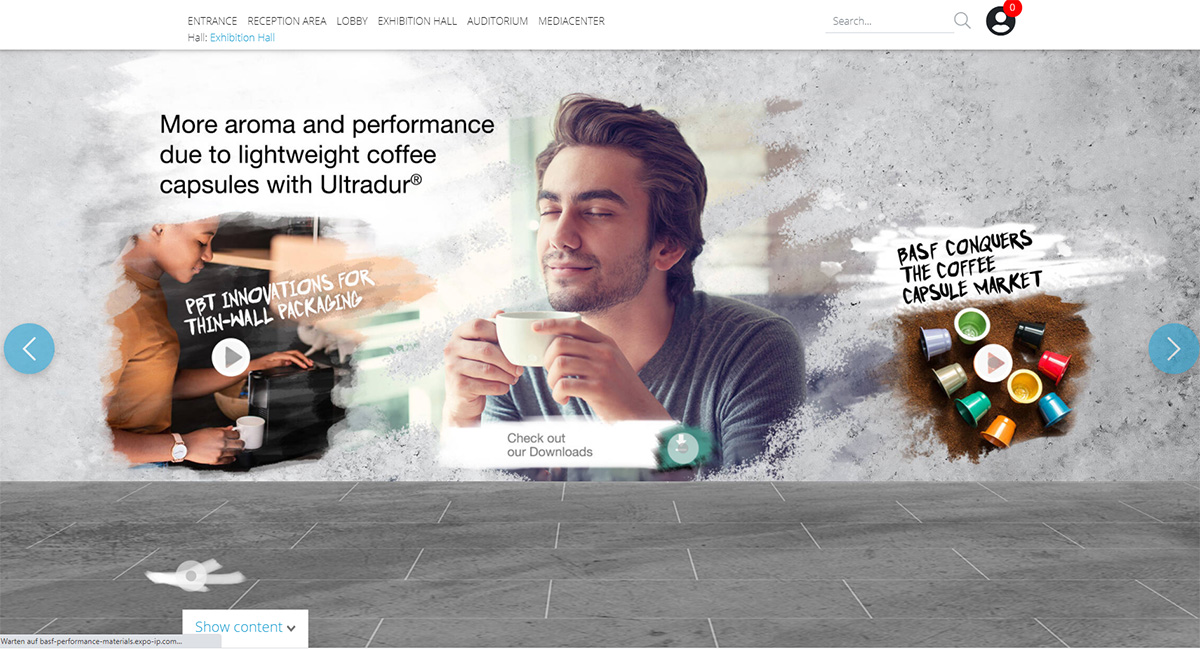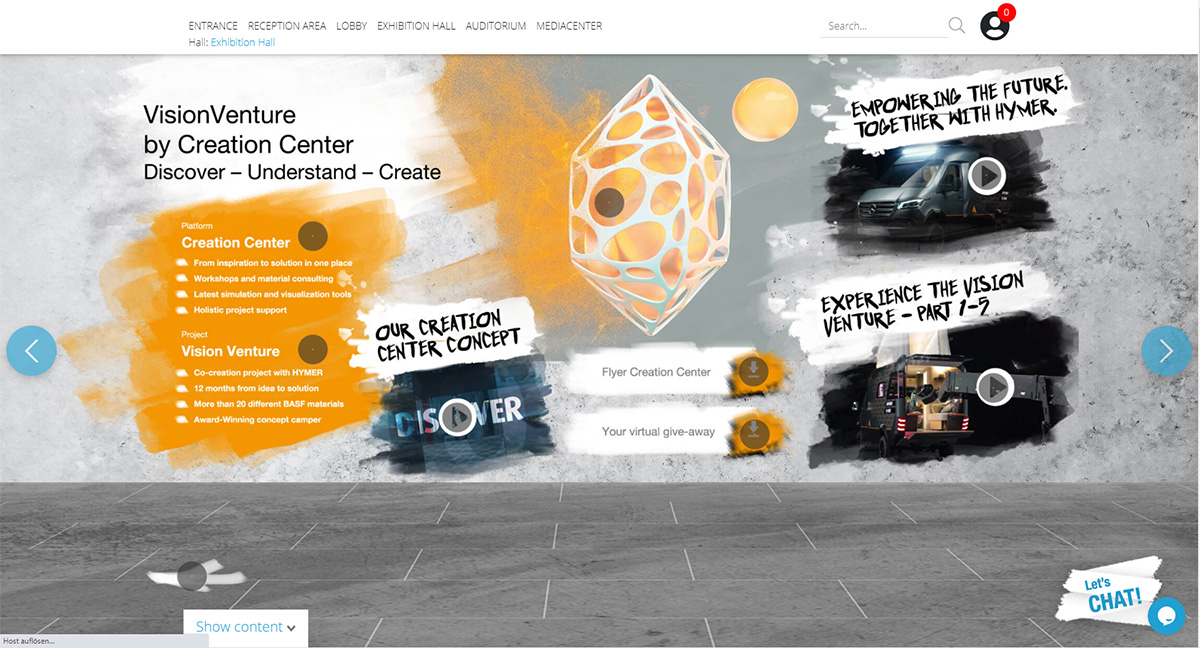 Note: This is a guest contribution from wob AG. Responsible for the pictures and texts is wob AG.