Die mächtigste Ergänzung für Ihren physischen Messeauftritt
Digitaler Messestand | Terminvereinbarung | VideoChat | Besuchertracking … und vieles mehr
 Treffen Sie Ihre Kunden real UND digital – die Kombi machts!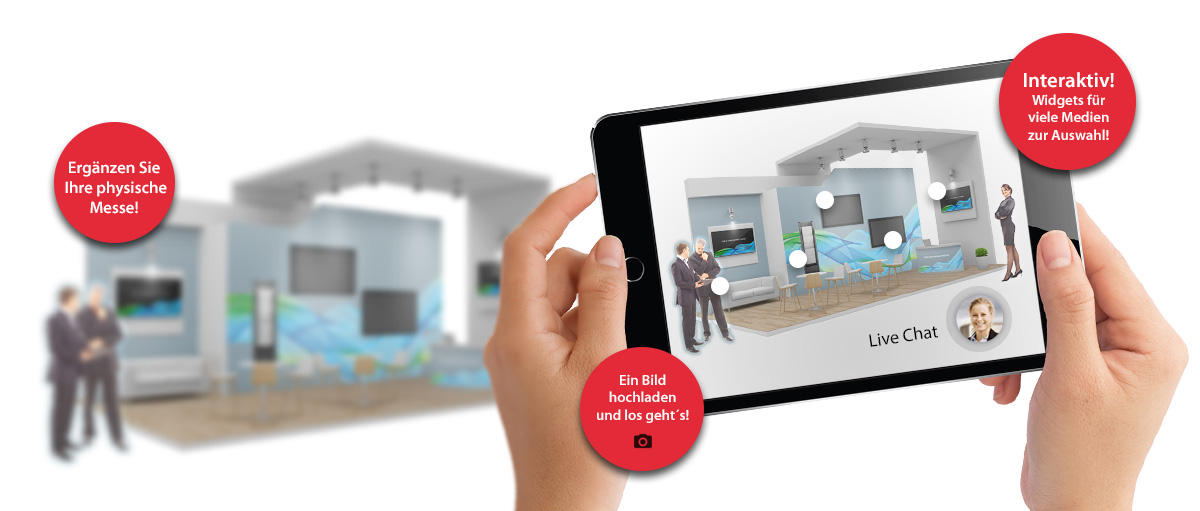 +++  Holen Sie alles aus Ihrem Messeauftritt heraus +++
Mehr Neukontakte – mehr Kunden
BEFORE the fair
Preview / Digital exhibition stand
Live consultation in VideoChats
Appointments
DURING the fair
Demos at the digital booth
Spontaneous video chats at the fair
Connection - Appointments
AFTER the fair
Personalized visitor analysis
Review / Digital exhibition stand
In-depth VideoChats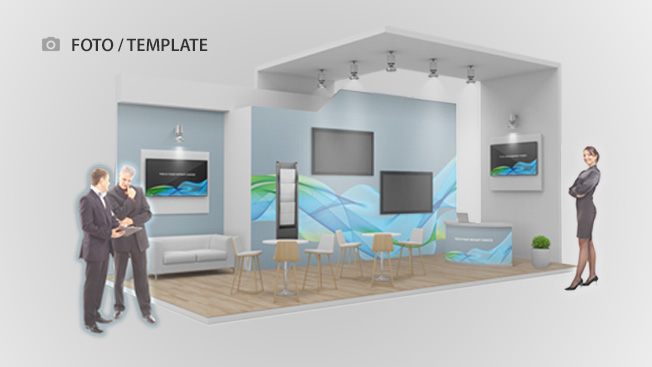 Ihr digitaler Messestand
… ist die ideale Ergänzung zu Ihrem physischen Messeauftritt. Zahlreiche integrierte und individuell einbindbaren Tools bieten eine top Info- und Servicezentrale für Ihre Kunden. Als digitale Rückschau erreichen Sie im Nachgang auch all jene, die am Messetermin verhindert waren. Die visuelle Gestaltung können Sie einfach selbst übernehmen – oder sich von unseren Partner-Agenturen unterstützen lassen.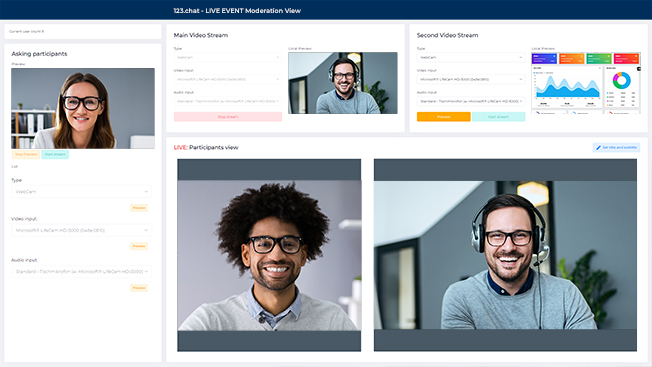 Live-Beratung im VideoChat
Ob im Vorfeld oder im Nachgang zur Messe. Bieten Sie Ihren Kunden und Interessenten eine Live-Beratung im VideoChat. Damit schaffen Sie eine fundierte Basis für tiefergehende Gespräche und Präsentation auf der Messe. Das Gute daran: es spart Zeit für beide Seiten und der direkte Kontakt zum Kunden bleibt weiterhin bestehen.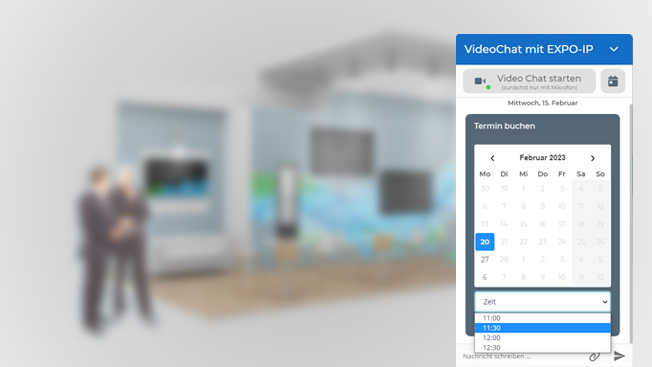 Vorort-Termin vereinbaren
Vereinbaren Sie direkt am digitalen Messestand bereits im Vorfeld Termine auf der Messe mit dem Buchungs-Tool. So können Kundengespräche und Demos optimal geplant und vorbereitet werden. War die Zeit dennoch zu knapp, können Folge-Termine für einen VideoChat oder persönlichen Besuch eingebucht werden. Lassen Sie den Kontakt zum Kunden nicht abbrechen!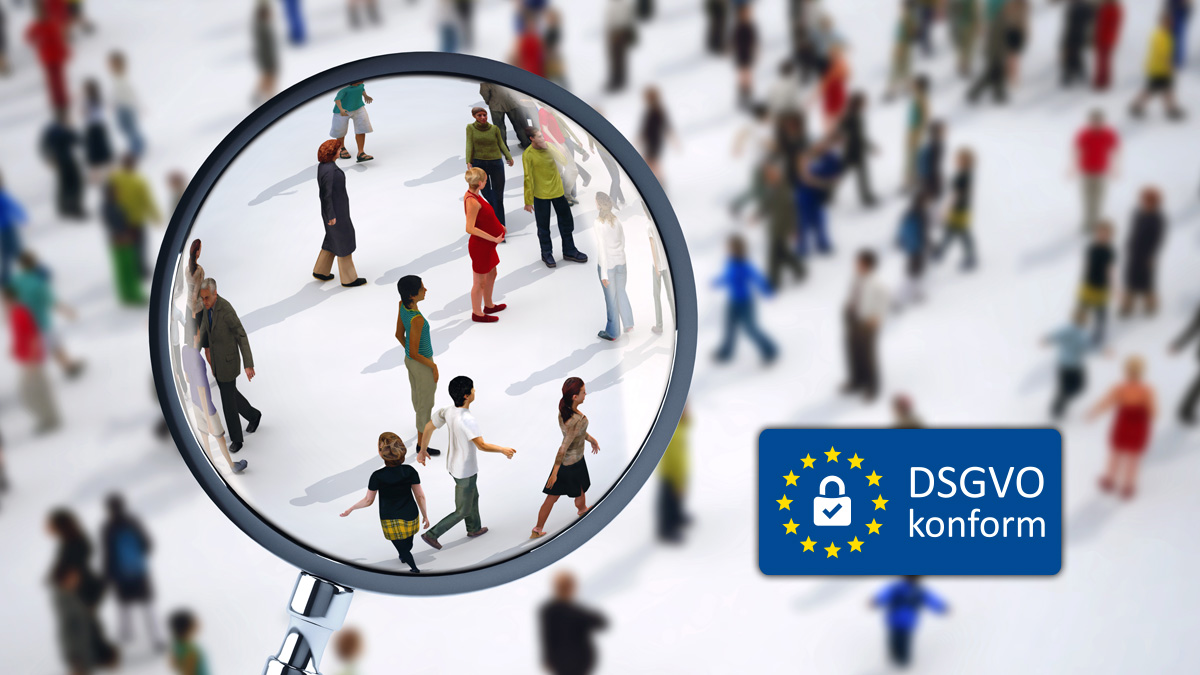 Automatische Besucheranalyse in Echtzeit
HOT-Leads bevorzugen! Besuche auf Ihrem digitalen Messestand werden automatisch protokolliert – Sie erfahren in Echtzeit, wer sich wofür interessiert und können Ihre Besucher zielgenau ansprechen. Alle Daten stehen für den Auto-Sync mit Ihrem CRM bereit.
From the field: expo-IP application examples
ebm-papst FRESH WORLD
Experts, dialogue and innovation: a journey to the heart of refrigeration and air technology.
The goal and at the same time the highest demand of the project was an inspiring virtual event, which should stand out from competitive events thanks to a special look & feel and a sophisticated concept. In the end, users have already been able to gather many digital experiences and impressions at virtual events in the past months.
Organiser:
wob AG
Werner-Heisenberg-Str. 8-10
68519 Viernheim, Germany
Virtual trade fair for Neoperl
The digital event of the experts for drinking water solutions.
The Neoperl Group is one of the leading technology companies for innovative drinking water solutions. Neoperl products shape the water stream, regulate the flow rate and protect the water from contamination.
Organiser:
wob AG
Werner-Heisenberg-Str. 8-10
68519 Viernheim, Germany
INSIDE Seller Days 2020 - interactive and digital communication format
The times are set on digital - and with the INSIDE Seller Days 2020, 3c is setting new standards: Over 90 exhibitors from the furniture and interior design industry - manufacturers, wholesalers and specialist retailers - presented themselves for three weeks in September 2020 at this online showroom show.
Organizer:
3C Creative Communication Concepts GmbH
Destouchesstraße 68
80796 Munich, Germany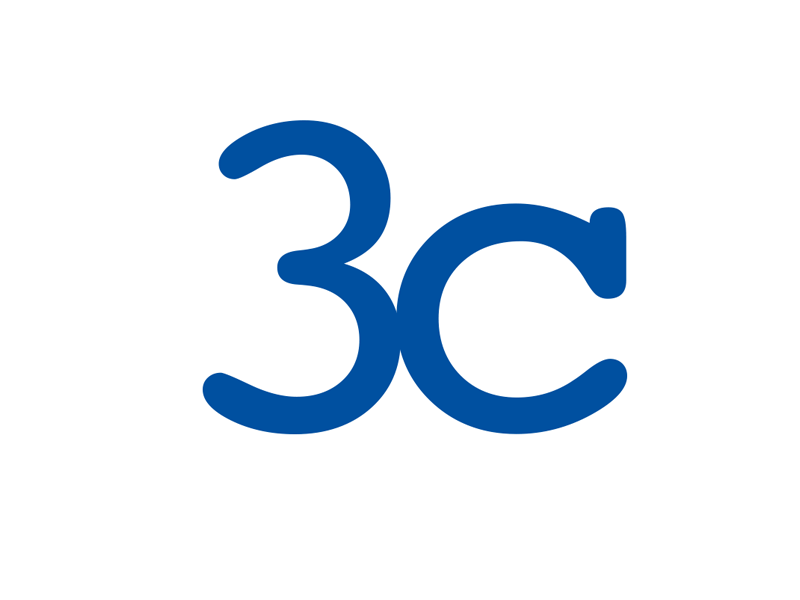 expo-IP im ABO-Modell nutzen
Nutzen Sie z.B. als Aussteller einer Präsenzmesse expo-IP mit bis zu 8 digitalen Showrooms / Präsentationsbereiche
3 Monate (90 Tage)
Folgemonate € 499,00 / Monat
Perfekte Erweiterung Ihres Messeauftritts
Bis zu 8 Präsentationsseiten für Produktbereiche / Partner
Persönliches Onboarding (Schulung) inklusive
Livechat und/oder Messenger für Ihre Berater/Verkäufer inklusive
Automatische Besucheranalyse inklusive
All functions included
Läuft unter Ihrer individuellen Custom Domain
Automatische monatliche Verlängerung der Nutzungszeit (jeweils 30 Tage)
Jederzeit kündbar bis 3 Tage zum Ende der Nutzungszeit
100 % Selfservice inklusive Support
Sofort nutzbar, mit initialer Laufzeit von 90 Tagen
All prices are in EURO plus VAT at the statutory rate.
EXPO-IP virtual trade fairs are offered exclusively on the basis of the GTC and GCU of EXPO-IP GmbH.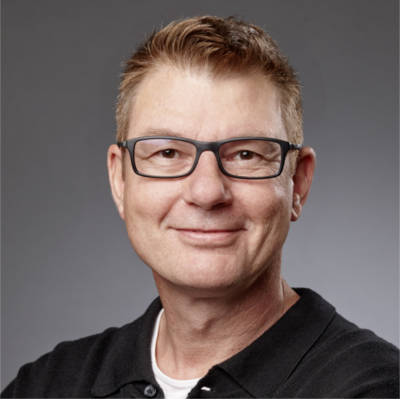 Martin Schulz
Sales and Consulting at EXPO-IP GmbH
Persönliche Online Beratung und Demo
With expo-IP, you can use your own digital consulting and sales platform in just a few minutes, which not only ensures your success at the trade fair - but can improve it immensely.
In einem Beratungsgespräch mit unserem Experten erfahren Sie alles über die technischen Möglichkeiten sowie über unser PROMOTION-Paket – exklusiv für Aussteller von Präsenzmessen.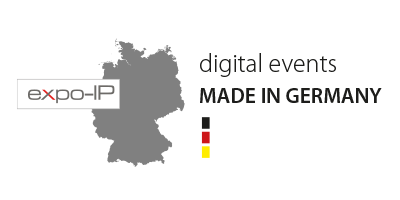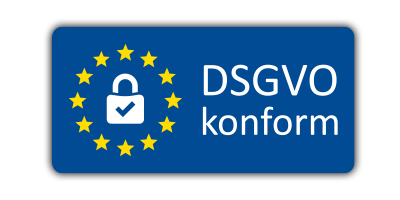 | | |
| --- | --- |
| | Stable Server Infrastructure Location Germany |
| | Data center ISO/IEC 27001:2013 |
| | Cookie privacy guaranteed |
| | DSGVO compliant events realisable |
Our servers are located in a data centre in 64293 Darmstadt, which has ISO/IEC 27001:2013 certification. The runtime of the data packets to one of the world's largest internet exchange nodes in Frankfurt is approx. 0.5 milliseconds