ADD-ONs - Easily integrate additional functions into expo-IP...
Our partners support you - so that your online event is a complete success.
Video Conference Systems // Online Meetings
Presenting // Conferencing // Discussing // eLearning // Workshops ...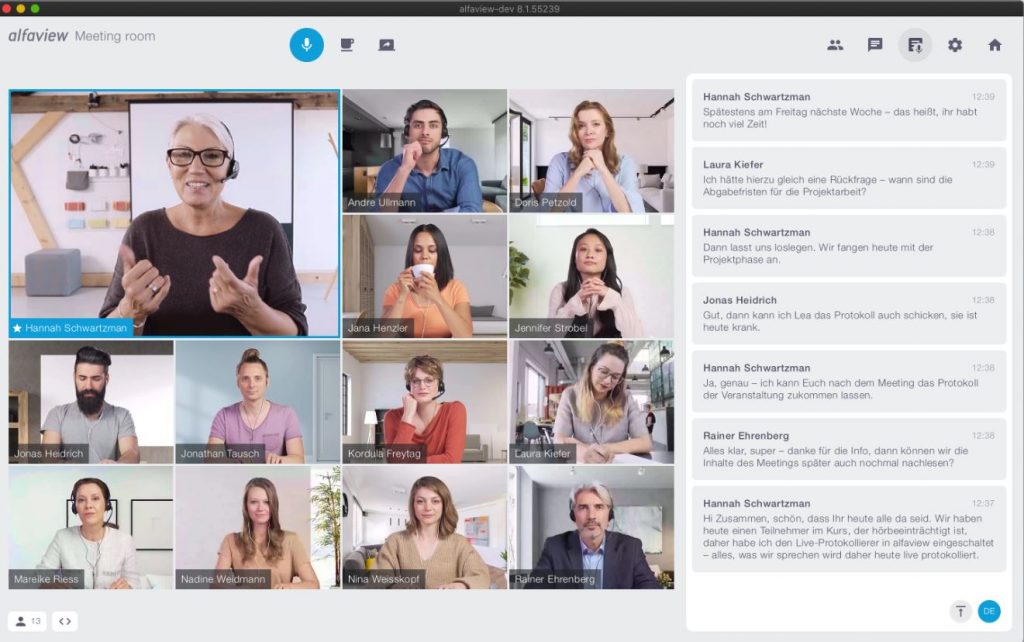 Any VideoConference platform that can be reached via a URL can be easily integrated into expo-IP. Depending on which functions (chat, poll, whiteboard, etc.) you need for your event, a variety of proven solutions are available. The screenshot (above) shows the solution from alfaview.
Hubl.in
Jitsi Meet
Join.me
Microsoft Teams
mmhmm
Remo
Skype
Teamviewer
Unhangout
vicos²
WebEx
Events
Webcasting
Remo
Zadarma
Zoom
etc.
Chat systems // Video and text
Communicate with your visitors in real time ...
At each virtual booth it is possible to integrate a chat via "code snippet". The following ADD-ON tools are successfully in use.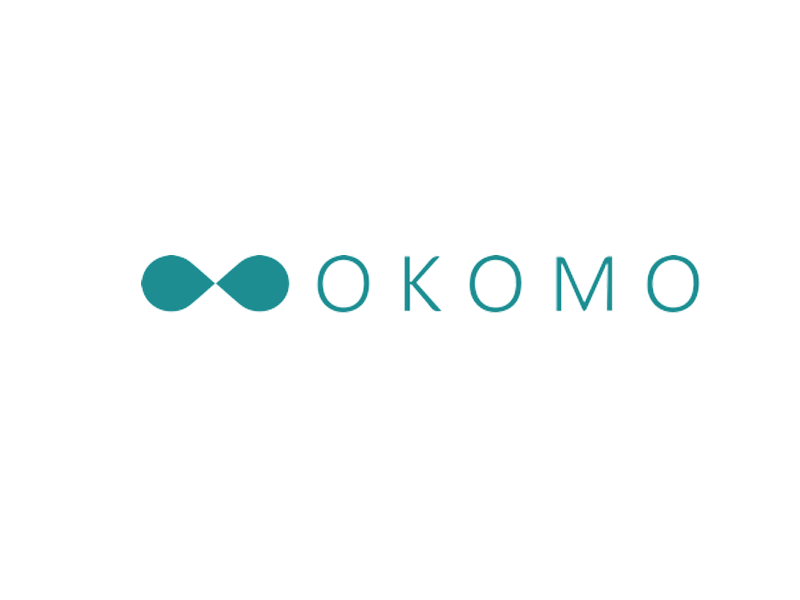 Functions
Audio & Video Calls

Screen transmission

Live chat

Appointment appointment
Advantages
Personal interaction

end-to-end encryption

DSGVO compliant

Easy handling
Contact:
Okomo AG
Sihleggstrasse 23
8832, Wollerau
Switzerland
Contact
Uwe Halpaap
Phone: 01774938075
uwe.halpaap@okomo.com
Okomo - All-in-one live communication tool
With Okomo you can put an end to impersonal virtual events. As an organizer, you can obtain a ready-to-use communication solution from us, with which you can interact live and in real time with visitors and potential customers directly at the virtual stand and in meeting areas via video, voice call, live chat, screen transmission or also arrange appointments. We take over the complete setup for you and enable you to let exhibitors and visitors communicate personally and directly with each other. All communication via Okomo is end-to-end encrypted, compliant with the German Data Protection Act (DSGVO) and works device-independently and without installing any software.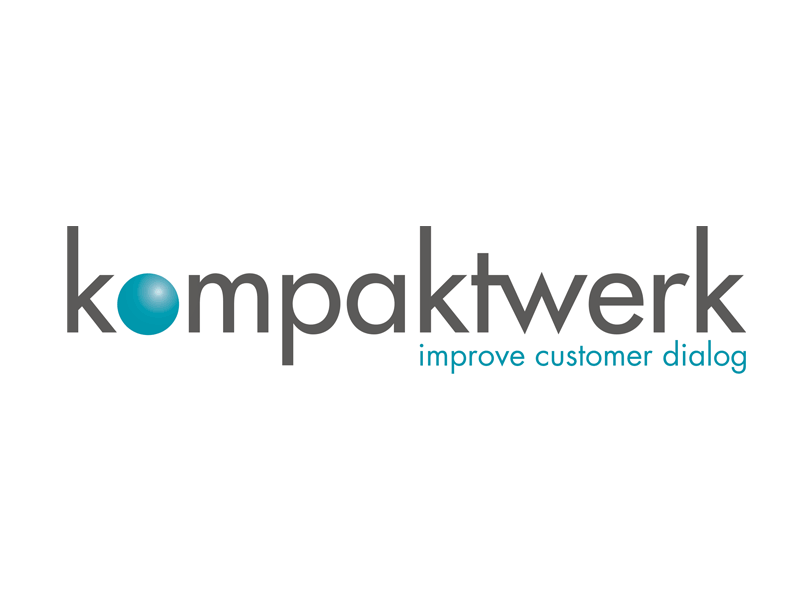 Functions
Livechat
Email Management
Whatsapp messaging
AI-powered chatbotAdvantages
Advantages
Direct digital contact to the customer

Contact cost reduction

Higher completion rate

Improving the customer experience
kompaktwerk GmbH
Sattlerweg 12 b
51429 Bergisch Gladbach, Germany
Contact
Jörg Feldmann
Phone : +491715564800
E-mail : info@kompaktwerk.com
www.kompaktwerk.de
Live support for your virtual trade fair
Live support for your virtual trade fair
Kompaktwerk GmbH is a digital agency specializing in chatbots, virtual assistants, artificial intelligence (AI) and customer support. With us as your partner, you can access our Digital Engagement Platform with chat, messaging and chatbot system, as well as our long experience. Especially in the field of e-commerce we have already managed and successfully implemented many AI-supported chatbot projects, respectively virtual assistants and intelligent support centers for our customers.
Our chatbots and virtual assistants are an individual solution for your company. The artificial intelligence learns with each customer contact and is thus tailored to your customers and products over time.
We implement and integrate our chatbot solution into your existing CRM and contact center systems without requiring IT resources on your side.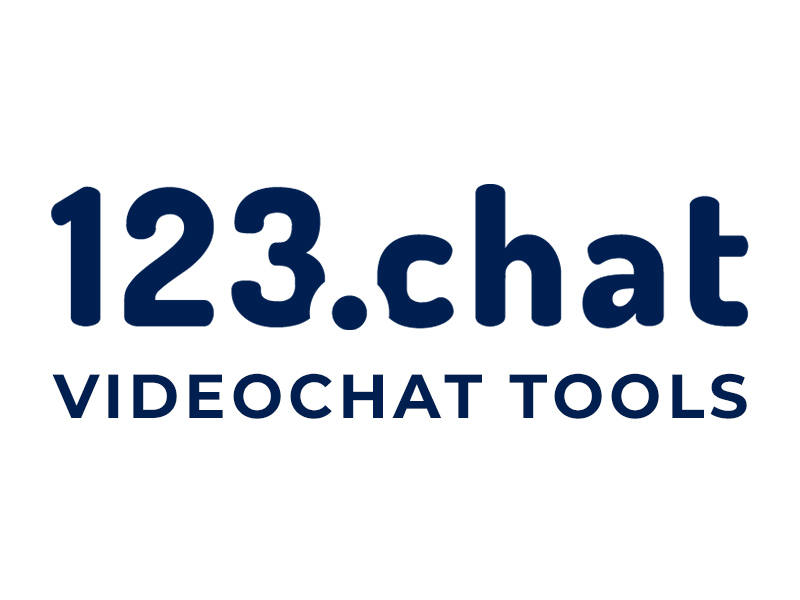 Functions
Without installation
DSGVO compliant
Appointment booking
TextChat free of charge
Smartphone optimized
easy usability
Advantages
Unlimited employee accounts
Beep for chat request
Share screen
and much more.
Contact:
123.chat by wetamo GmbH
Alt-Mariendorf 56c
12107 Berlin
Germany
Contact
Mr. Patrick Buetow
Phone :+493021918008
E-mail : support@123.chat
1:1 Live Video Chat for exhibition stand
1:1 Live VideoChat
With the 1:1 Live VideoChat from 123.chat, you can expand your online trade fair stand with a text/audio/video chat.
Features
Ready to go in any browser without installation
DSGVO compliant
Appointment booking/calendar for unoccupied FairChat
TextChat completely free of charge
Change background
Beep for chat request
Absence message
Unlimited employee accounts
Optional breakout rooms bookable
Simple operation
and much more.
More information about the 1:1 VideoChat - EXPO-IP exhibition stand.
Integration with video tutorial
The integration into your EXPO-IP exhibition stand is done with just a few clicks and explained here in the tutorial for expo-IP / 1:1 Live VideoChat integration .
expo-IP RTM

crisp.chat
LiveChat
Userlike
Tawk.to
rumble talk
LineUPR
WP-Live Chat
Chaty
Remo
SPATIAL CHAT
Gamification // Interaction
This is how you get visitors and leads easily ...
Use game mechanics to engage visitors at your virtual booth.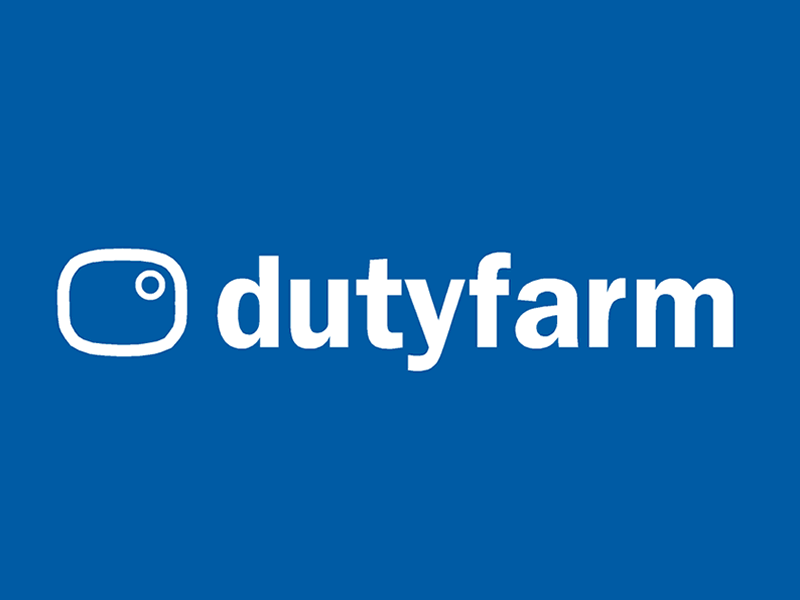 Functions
Sweepstakes
virtual wheel of fortune
Scratch Cards
virtual scavenger hunt
Quiz and riddles
Sudoku and IQ-Trainer
online highscore games
Multiplayer & Singelpayer
Advantages
 unforgettable virtual experiences with added value for visitors

Increase willingness to opt-in, generate permissions

Increase in the return rate
Contact:
Dutyfarm GmbH
Hauptstraße 6 b
10317 Berlin
Germany
Daniel, Schmitt
Phone: +4930 30368430
E-mail: d.schmitt@dutyfarm.com
www.dutyfarm.com
Games & Gamification for virtual events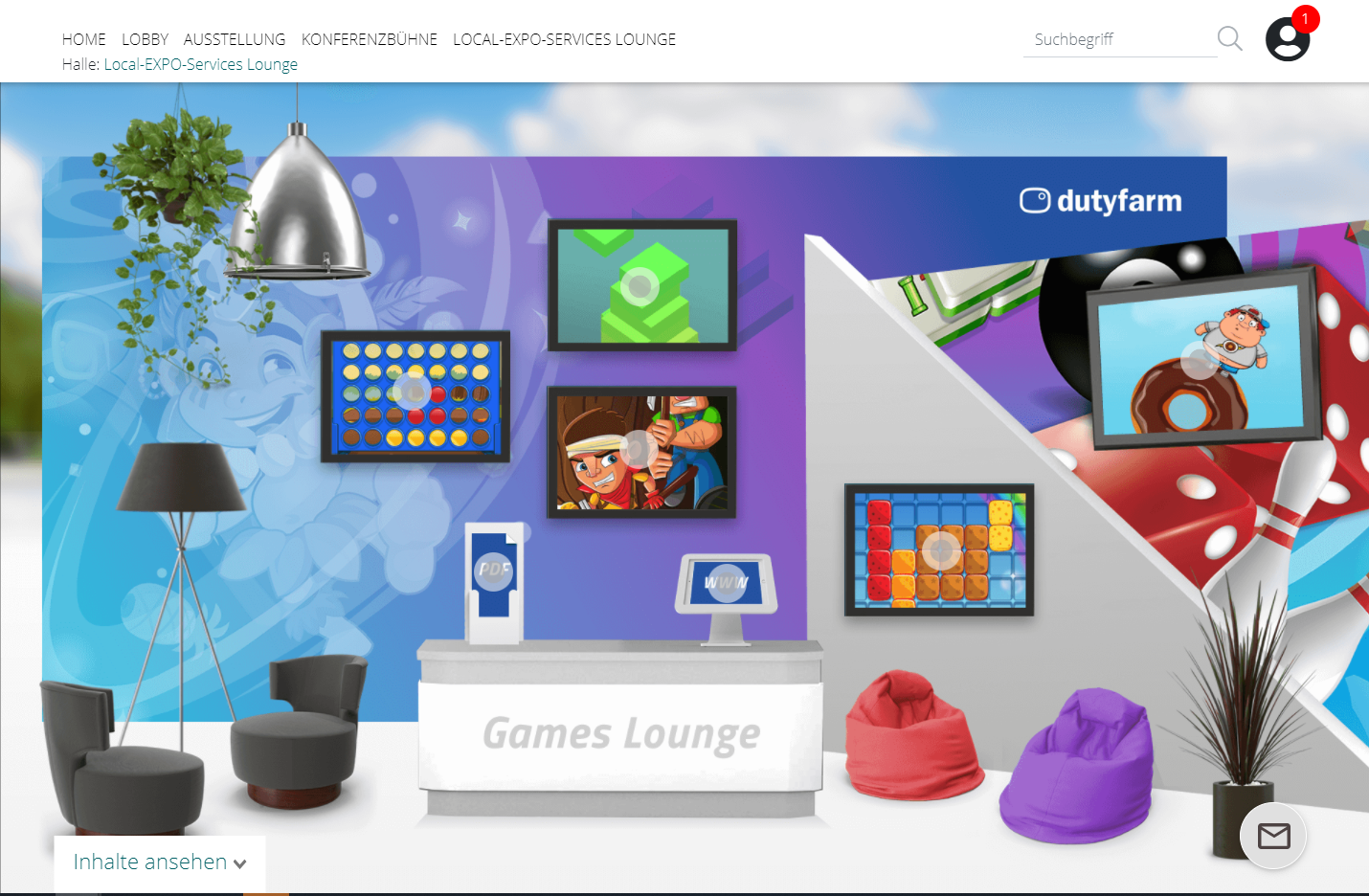 Individual Games & Gamification Modules
Online games and competitions make the visit of your virtual event a very special experience. In addition, you can improve the attractiveness of your offer and focus the attention of your visitors on your product or services by gambling your customer and visitor communication.
But what is the difference between games and gamification?
Gamification uses in-game context, which makes the game interesting and entertaining. By using and applying the characteristics of game elements, Gamification uses game mechanics and game principles to optimize user behavior, productivity and loyalty of your visitors. Online games or games naturally use the same mechanics, but are placed and perceived as an incentive for your visitors in addition to your offer.
Expand your trade fair stand with a gaming lounge featuring exciting games. Offer your virtual visitors popular classics like Sudoku, Mahjongg, Solitaire, Crosswords, Hidden Object, or Bubble Shooter. With over 150 games, we offer the largest selection of customizable online games for your virtual event.
Or offer your visitors the opportunity to send virtual greeting cards to friends and acquaintances at your stand. A virtual postcard with an appealing card motif and your logo turns your visitors into brand ambassadors for your company.
But also lotteries, virtual wheels of fortune or scratch cards and much more will make your virtual trade fair stand an unforgettable experience and significantly increase the return rate.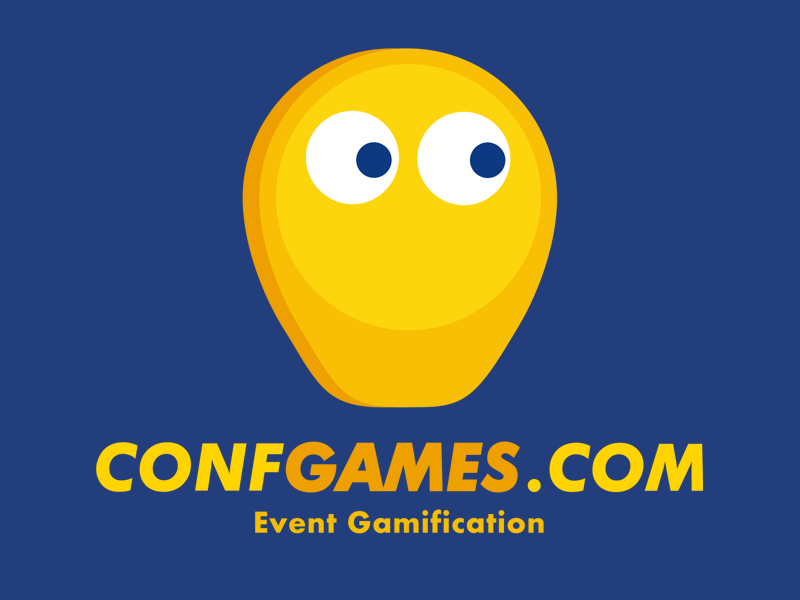 Functions
Questions (Question and Survey Apps)
Interaction (video and text chat apps, also as Q&A sessions, e.g. after a lecture)
Retro Games (Games Apps)
Video quizzes (film quiz apps with the option of integrating your own image or product videos)
Lead-Making (Lead App)
Advantages
attractive event programme
direct control of the flow of visitors
High interaction rates and dwell time at the stand
qualified lead contacts for the exhibitors
Contact:
CONFGAMES GmbH
Weißeritzstrasse 3
01067 Dresden
Germany
Contact
Manuela Volz-Queißer
m.volz-queisser@confgames.com
Phone: +49 351 50165530
We turn visitors into exhibitor discoverers. We generate interactions and leads. Playfully easy.
Satisfied exhibitors and visitors are the guarantee for sustainably successful events. We accompany event presentations with professional gamification and create genuine get-together moments between exhibitors and visitors. During and after the event.
Also as an expo-IP add-on CONFGAMES brings participants, sponsors and exhibitors together by means of an interactive event scavenger hunt: By solving small tasks at an exhibitor, sponsor or other station, participants can make direct contact, thus advancing one level and earning a chance to win attractive instant prizes.
Classic interaction possibilities are enriched with playful challenge thoughts at CONFGAMES - the advantages:
- Achieve higher interaction rates at exhibitor stands
- Generate qualified contacts with verified mail addresses (DSGVO-compliant)
- Gain versatile evaluation options
As an enabler for live communication, we have been established with this gamification solution since 2013 and accompany events as a service provider holistically with service, moderation and operations - we know what we are doing.
With CONFGAMES virtual, we have developed flexibly integrable apps that make it child's play to manage streams of visitors online. And above all, they significantly increase the time spent at the stand. This creates versatile application scenarios for use on the expo-IP platform.
Let's Click & Play. Added value for exhibitors and visitors guaranteed.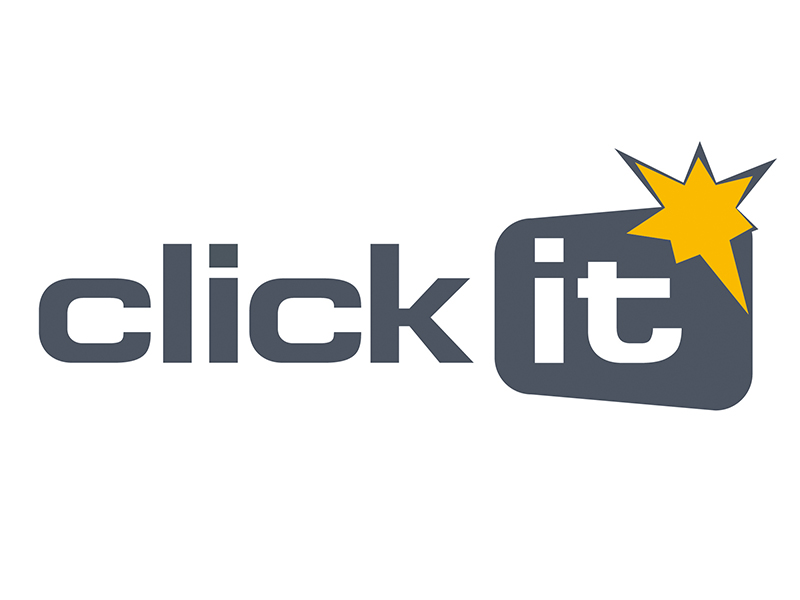 Functions
animated photo mosaic

timed draws

Photo gallery with text messages

social media sharing
Advantages
Participant Activation

greater interaction

creative content

visualized event message
Contact:
click it Bildsysteme GmbH
Am Heilbrunnen 141
72766 Reutlingen
Germany
Contact
Sybille Buck
+497121694970
info@clickit-fotoaktionen.de
With the online photo mosaic from click it you activate your event participants and create a common event message.
Whether online, face-to-face or hybrid event - participants want to be able to actively participate. With elements that are fun and that create a sense of community. That's exactly what the online photo mosaic from click it is for. Bring momentum into your events, create vivid memories and a high recognition value thanks to extensive branding options. With the online photo mosaic from click it. DSGVO-compliant and easy to use on all devices. Integrated in the stream or via iFrame.
The online photo mosaic - here's how it works:
Send your participants a link via QR code or chat. 2.
Let them upload their pictures. 3.
Everyone checks their picture before uploading and can add a statement. 4.
4. a photo gallery is created automatically.
5. an online photo mosaic is created automatically.
If you want, you can create your company's logo or event messages from the participant photos. Furthermore, you can offer an automated raffle with the mosaic and thus also integrate sponsors in an eye-catching way.
The click it Selfiebooster - the virtual photo box - is available as an extension for creative photo results with virtual backgrounds and props, as well as photo frames and stickers.
Invite your participants to share the photo mosaic on social media as well. This way you automatically increase your reach - thanks to many enthusiastic people.
With click it's online photo mosaic, your event attendees are right in the middle of it instead of just there. Try it out and generate emotional memories for everyone.
About click it
Since 2009, Sybille and Ronny Buck have been inspiring event participants and organizers alike with their solutions for automated photo campaigns. They actively involve participants in the event and at the same time provide highly emotional and branded content that users generate themselves - at online, face-to-face and hybrid events.
A-Blok
Padlet // digital pinboard
Mintano // virtual photobooth
Calendly // Online appointment

Chat Bot // AI // Avatar // Voice Input
ADD-ON Partner Highlight - virtual sales agent
Integrate your personal chatbot into expo-IP with just a few clicks. The visitor can communicate directly with the virtual stand staff via voice input.

Puppeteers
Lailo
VideoAsk
Analysis // Tracking // Reporting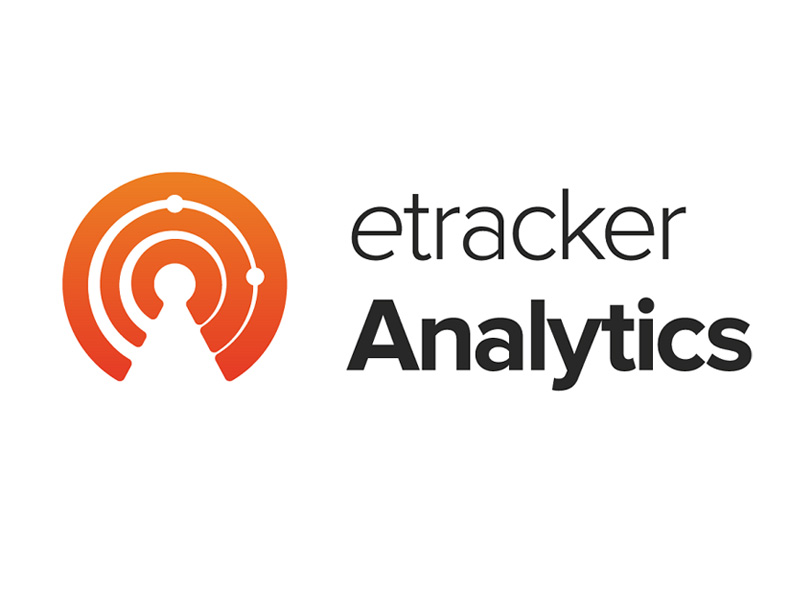 Functions
Top pages
Top Click Events
Click paths
Analysis of individual sessions
Segmentation according to individual profile information
Advantages
Evaluation of the number of visits and interaction with different media and content. Allocation of interests and engagement to specific visitors, if matching with login data takes place.
Contact:
etracker GmbH
Erste Brunnenstrasse 1,
20459, Hamburg
Germany
Contact
Olaf, Brandt
Phone : +494055565950
E-mail: brandt@etracker.com
etracker Analytics - Web Analysis
DSGVO-compliant web analytics without consent requirement, as no cookies are used by default, data processing within the EU, automatic IP anonymization, no own use or forwarding to third parties and no cross-provider profiling. Easy implementation thanks to auto-tracking of external link calls, downloads, mailto and telephone links as well as click-event tracking using CSS selectors. Data enrichment possible to assign interactions to specific visitors: Which visitors have viewed which content or clicked on which links?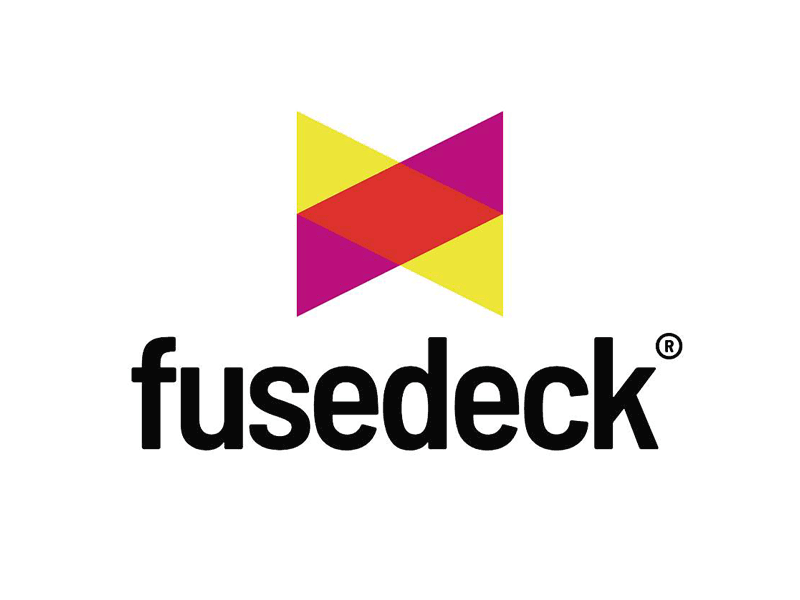 Functions
Web Analytics

Cookieless Engagement Tracking

Campaign Analytics

Tag Management
Advantages
DSGVO compliant tracking without cookies

Engagement tracking via active, idle and inactive users

All features included, e.g. real-time user scoring

Self-Service Interface and Managed Service
Contact:
fusedeck GmbH
osental 7 c/o Mindspace
80331 Munich, Germany
Mr Michael Kornobis
E-mail: michael@fusedeck.com
+491636926917 
fusedeck - Cookieless Web Analytics and Engagement Tracking Framework
fusedeck® is a SaaS marketing technology that enables tracking and analytics functionalities without the use of cookies and for which no user consent is required. The fusedeck® offering includes the key features analytics, tracking and tag management.
fusedeck® not only measures sessions, pageviews, clicks and conversions, but all interactions of a user with the elements of the website or campaign landing page. In addition to a quantitative evaluation, fusedeck® also enables a qualitative evaluation of the traffic sources, advertising media and targetings used and leads to a better use of the budget for campaigns and content creation for the website.
Tracking environments for different requirements can be set up in fusedeck®. This way, only tracking events that are permitted by data protection law in a specific country are triggered automatically.
fusedeck® GmbH is a 100% subsidiary of Capture Media AG, which was founded in 2016 by Sandro Albin, Franz d'Huc and Michel Lazecki in Zurich. The company's headquarters are also located in Zurich. Since November 2020, the company has also been represented by its German branch in Munich.
Currently, +300 customers trust in the technology and over +1,700 campaigns have already been optimised with the help of fusedeck®.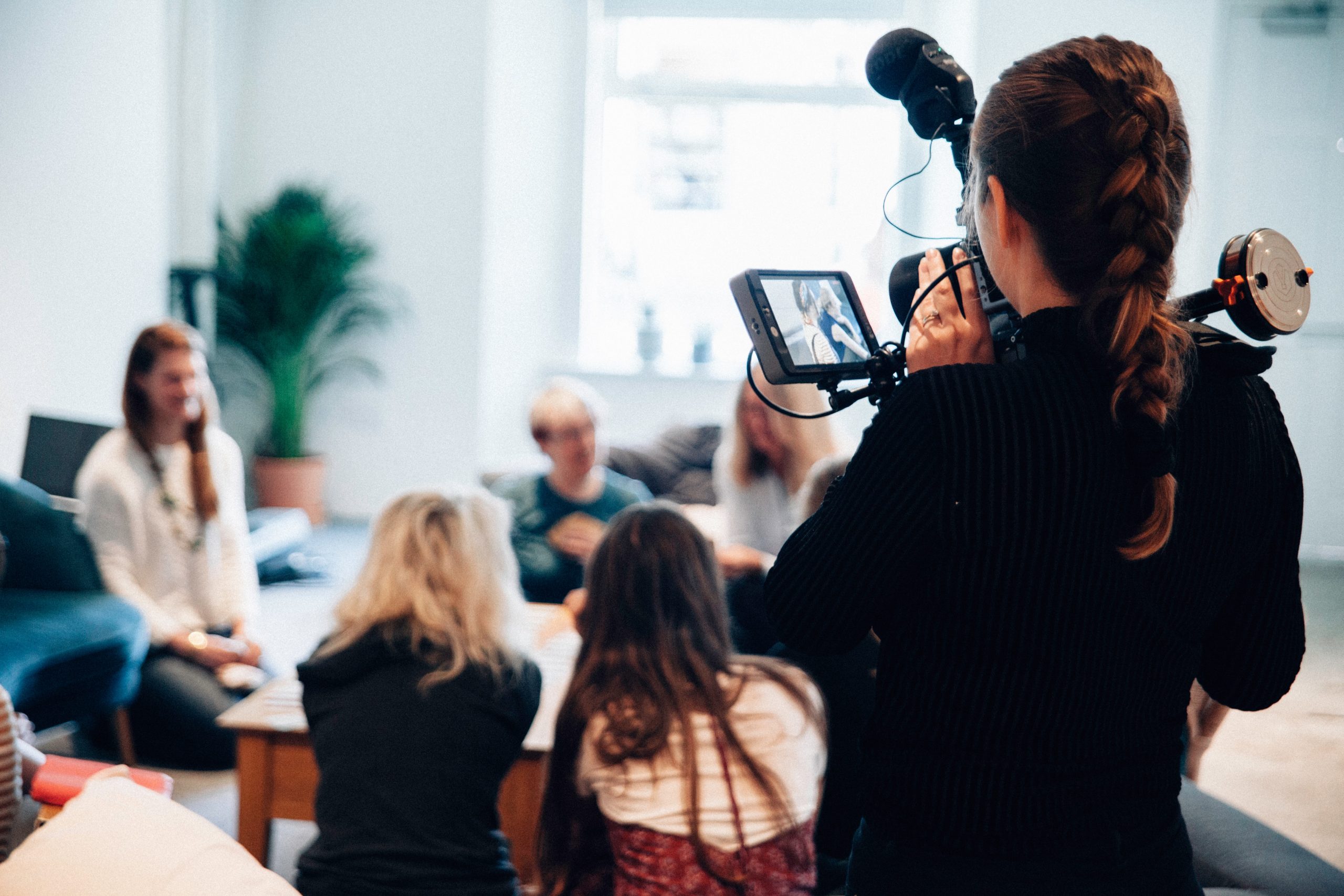 Livestreaming // Streaming server
Interactive TV - Simply broadcast and integrate ...  
Livestreams are an important part of digital events. With expo-IP, you can integrate any stream you like. Our partner agencies support you in the technical planning and implementation. With the well-known video platforms, top live streams can now also be realized.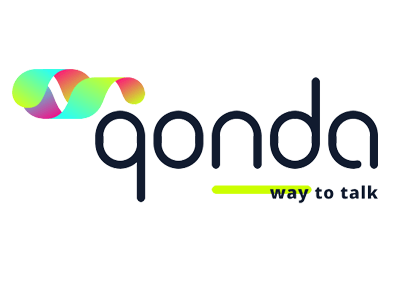 Functions
Simultaneous interpreting
Livestream

Online conference

Hybrid events
Advantages
Save travel expenses
Save hotel costs
Bookable at short notice
cheaper than on-site hardware
Contact:
Qonda- BeMi Virtuell GmbH
Am Gänsberg 37
65207 Wiesbaden
Germany
Contact person
Mr Mike Bertsch
Phone :+49611-23601230
E-mail : sales@goqonda.io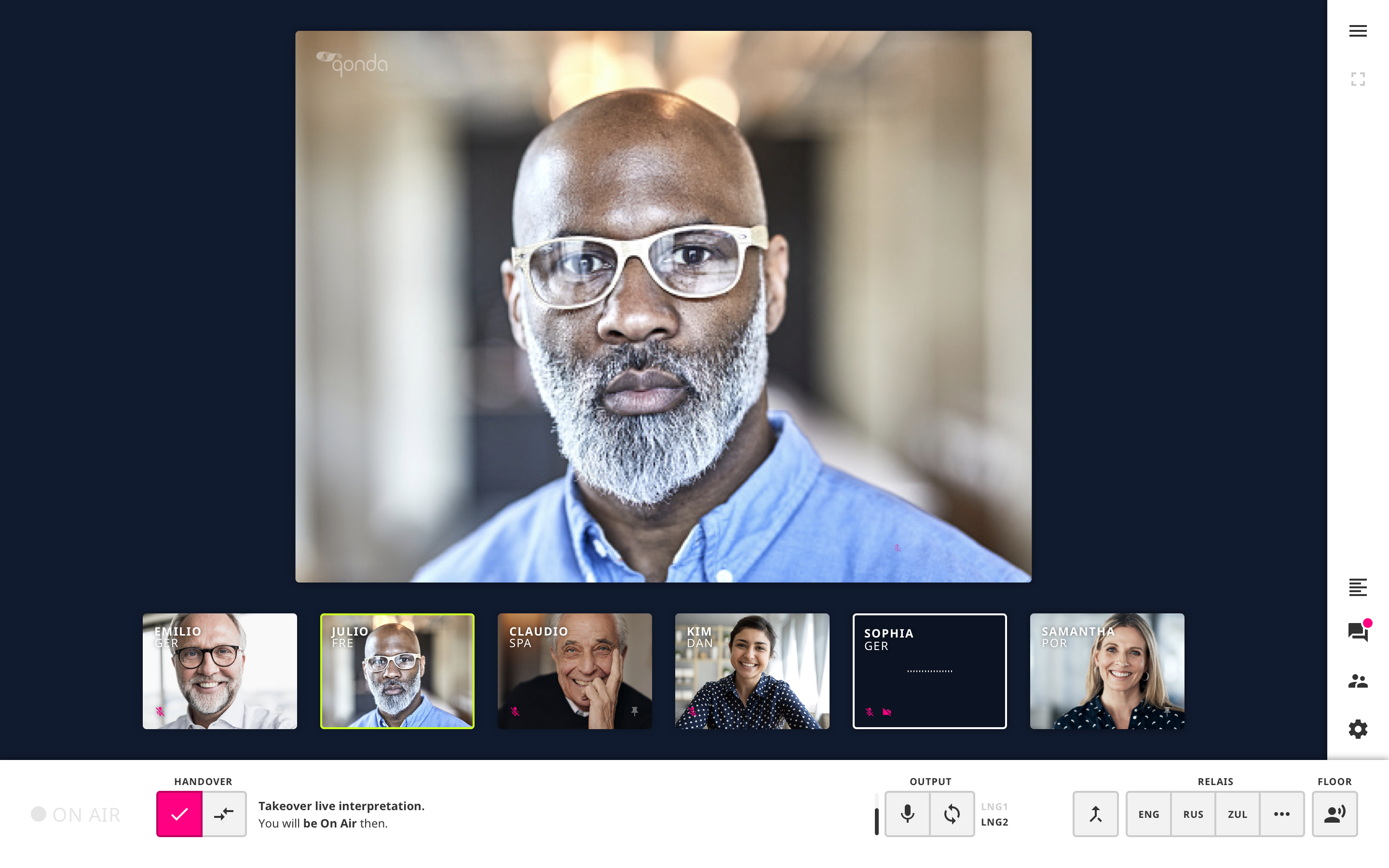 The innovative remote interpretation software, interprets your livestreams, breakout rooms or online meetings into an infinite number of languages by connecting interpreters from all over the world.
With Qonda, interpreters are brought in from all over the world to simultaneously interpret hybrid events and online events of all kinds into an infinite number of languages. We work worldwide for medium-sized businesses, corporations and international organisations. You have the option of using your own, proven interpreters via Qonda. In addition, our broad network of certified interpreters is available for booking.
Register free of charge, calculate and book your event
Link: Qonda (goqonda.io)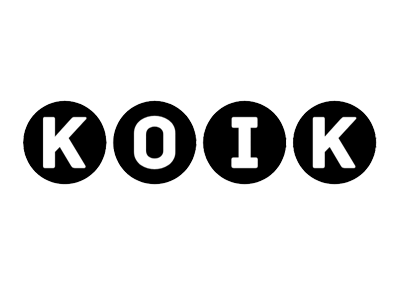 Functions
Multilingual streams through separate audio channels
own WhiteLabel Video Player
Easy integration into any website or app
automatic transcoding of the video signal for all end devices
Advantages
global network for video transmission
automatic scaling for large audiences
Backup stream
DSGVO compliant platform
Contact:
Köller IT Services & Consulting
Carl-Benz Str. 21
48734 Reken
Germany
Mr. Markus Köller
E-mail: markus@koeller-it.de
KOIK - A streaming platform for all requirements ...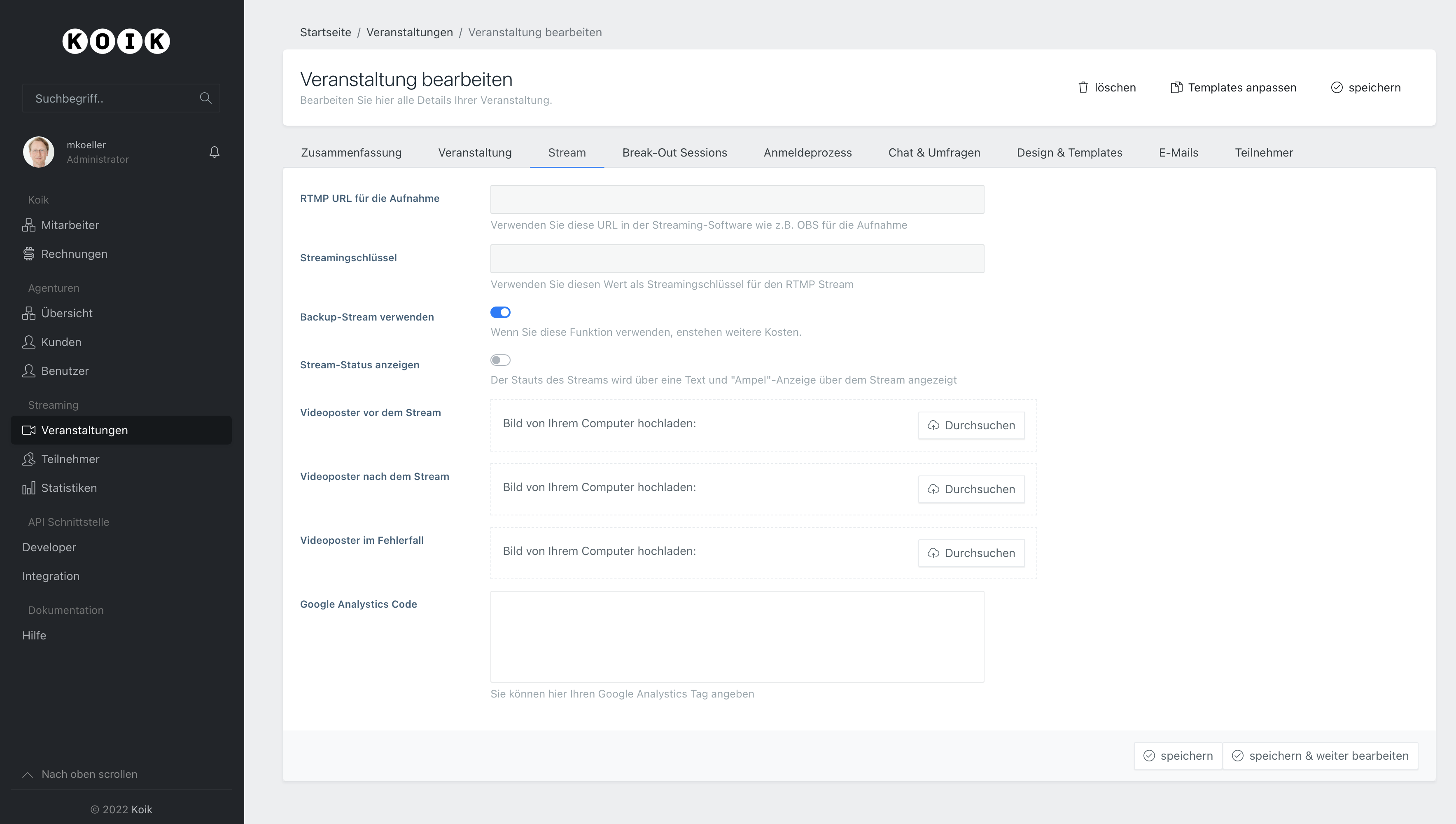 With the Koik add-on, you can quickly and easily create livestreams and send your stream to any number of endpoints and social media channels via our global network.
The video signal is automatically transcoded to different resolutions so that all viewers, no matter what device you use, always get the optimal quality.
Through our WhiteLabel solution, you can customize the video player to any desire and embed your livestream on any website or app.
During the event, you can access live audience statistics and interact with attendees through our chat module or get audience feedback directly with surveys.
If you wish, you can record your livestream and access it as video-on-demand after the event for further processing.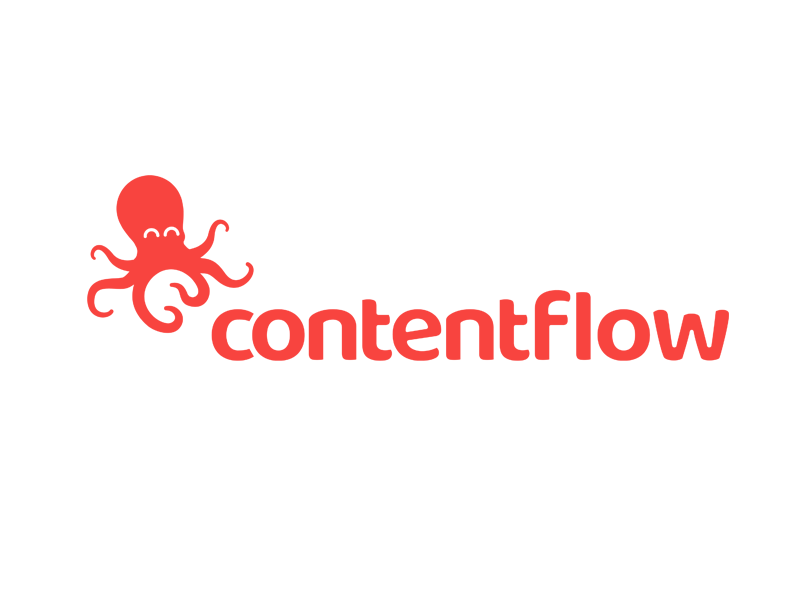 Functions
Web player for embedding

Multistreaming to social media channels

Video editing in the cloud

User statistics
Advantages
Access to the livestream and video material at any time

DSGVO-compliant livestreaming platform

Very suitable for large audiences

Moderated chat as a dialogue tool
Contact:
Content Flow GmbH
Kiefholzstr. 1
12435 Berlin
Contact
Mr Gregor Landwehr
E-mail: gregor@contentflow.net
+4915165529208 
Contentflow Livestreaming 
Livestreams for many viewers
With the Contentflow add-on, livestreams for large audiences can be integrated with your own player. Here, an unlimited number of livestreams and an unlimited number of stream destinations are possible. In this way, the livestream can also be streamed in parallel to social media channels. The video file is available immediately after the livestream and can be further processed within Contentflow.
Ticketing // Paywall // Promotion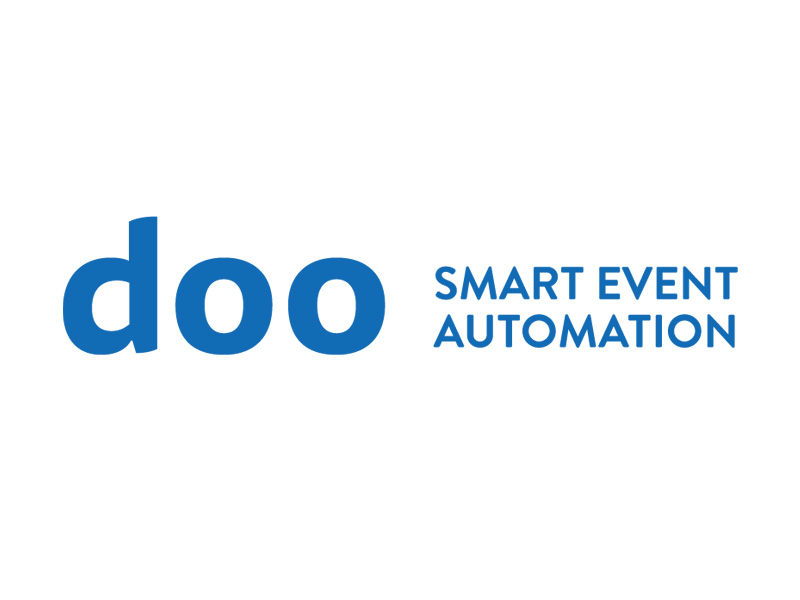 Functions
Registration
Event Communication
Websites
Reporting
Advantages
Digitization
Automation
personal service
System integration
Contact:
doo GmbH
Hultschinerstr. 8
81677 Munich
Germany
Contact:
Domingo Grafunder
+4989248815355
domingo.grafunder@doo.net
www.doo.net
doo - digital participant management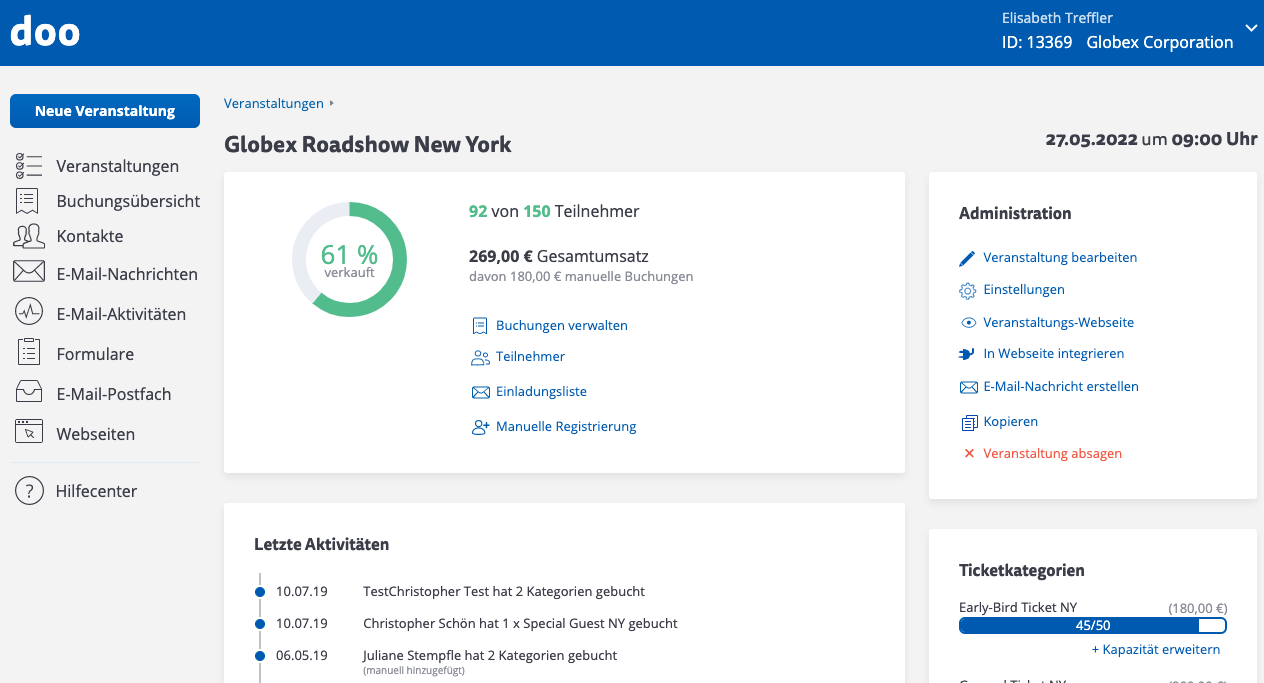 doo develops digital solutions for professional participant management.
Thereby doo integrates registration, guest management, email marketing, event websites, reporting, badging and admission on one digital platform. This way, event organizers can easily automate and personalize event processes. Central attendee data enables a precise understanding of attendee interests and target group-specific communication, which measurably increases the event success. Well-known companies, agencies and trade fairs such as insglück, Handelsblatt or Messe Frankfurt trust in doo's innovative solutions and services.
iventic
cvent
eventbrite
AirLST GmbH
Converia
Materna - orbis
XING Events
Feedback // Live Polls // Interaction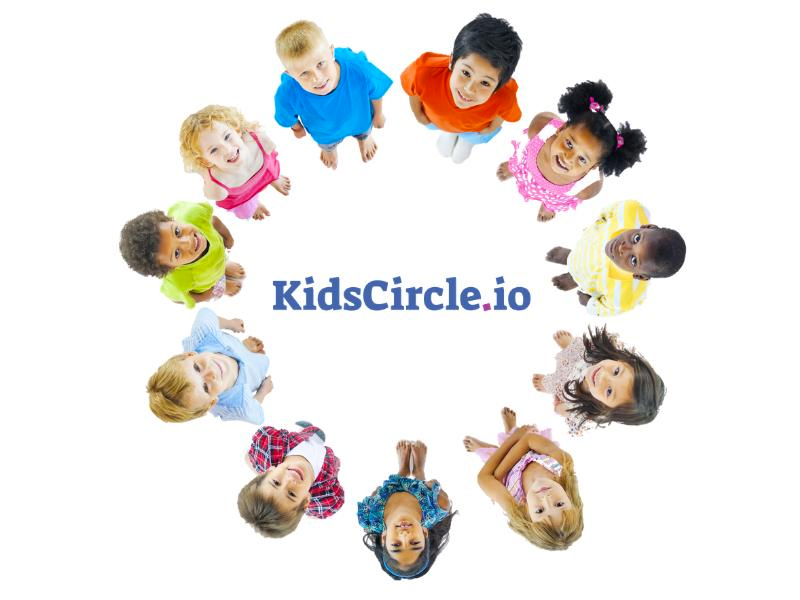 Functions
Digital childcare via video conference
Ready to go immediately in any browser
Can be used on desktop, tablet and smartphone
Simple usability
Branded backgrounds possible
Advantages
Guaranteed daily 8-20 h
Highly flexible and bookable up to 3 hours in advance
Small groups with max. 4 children
No performance approach
Diverse care content
Contact:
KidsCircle UG
Stubbenkammerstrasse 13
10437 Berlin
Germany
Contact
Mr Felix, Kosel
Phone :+4930 219 18 408
E-mail : sales@kidscircle.io
Digital childcare as an add-on for online events
Win parents as participants
As a professional service provider and expert in digital childcare, we accompany online events such as trade fairs, conferences, congresses or training courses for up to 2 hours/day.
With our solution, you can offer the target group of parents a special add-on:
Participants in online events can have their children digitally supervised and thus follow the programme in a concentrated manner.
The integration takes place via a link to our landing page or integration of a widget.
Teambits
LineUpr
Polldaddy
Crowdsignal
Vote@Home
Mentimeter AB