SHOWCASE // BEST PRACTICE // CASE STUDY
Guest contributions and references made with expo-IP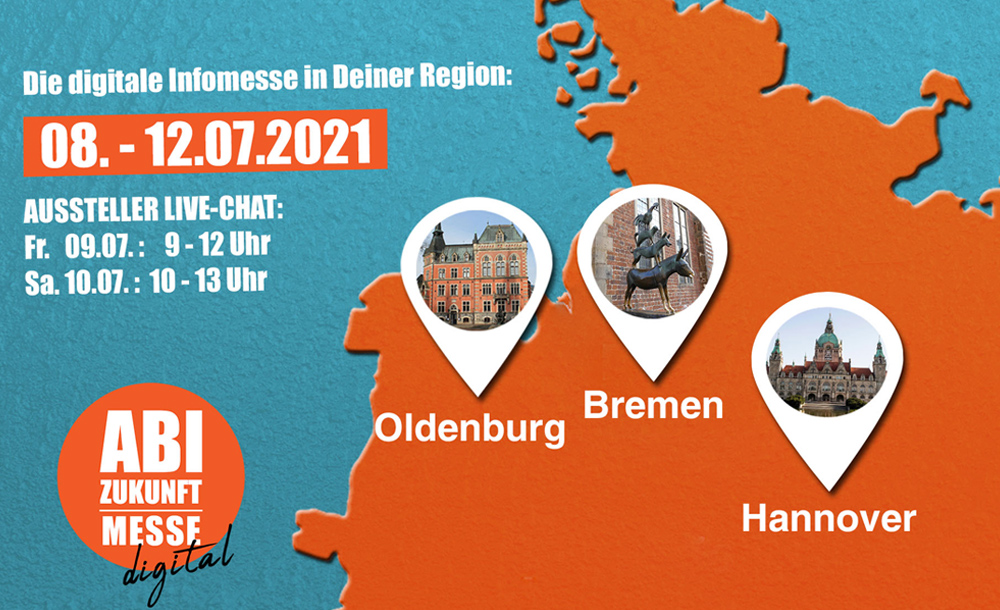 ABI Zukunft digital 2021 - Locations: Bremen, Hanover & Oldenburg
The ABI Zukunft Messe digital 2021 for the three locations Bremen, Hannover & Oldenburg will take place from 08.07. to 12.07.2021. On Friday & Saturday, visitors as well as exhibitors have the opportunity to get in touch via the live chat.
Many students are about to graduate from high school, and with our ABI Zukunft we offer graduates the right follow-up opportunities for starting a professional career.
Whether it's training, studies, dual studies, internships, BFD or FSJ - at the ABI Zukunft digital you will find exhibitors such as universities, commercial enterprises and non-profit organisations.
Just a few highlights of the digital trade fair:
informative presentations
Filter interests via the search function & get precise results
Easy exchange with the desired exhibitors
Submit application documents directly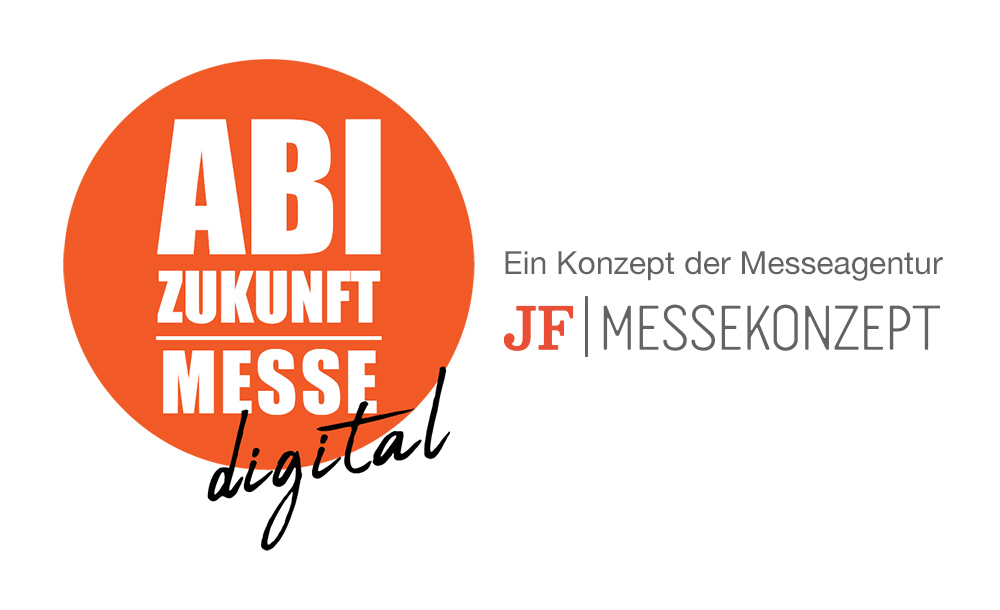 Note: This is a guest article by JF MESSEKONZEPT GmbH & Co. KG. Responsible for the images and texts is JF MESSEKONZEPT GmbH & Co. KG.