SHOWCASE // BEST PRACTICE // CASE STUDY
Guest contributions and references made with expo-IP
Online event for active and former servicemen and women
SOLDATA is a 5-day online trade fair for soldiers and takes place twice a year at www.soldata.de. With over 7,000 visitors, it is the largest nationwide event specifically for active and former soldiers of the Bundeswehr. At SOLDATA, discover employers who are specifically looking for former soldiers, education providers with interesting training and further education opportunities via the BFD and companies, authorities and initiatives with tailor-made offers for members of the Bundeswehr and their families. Admission is free of charge, of course!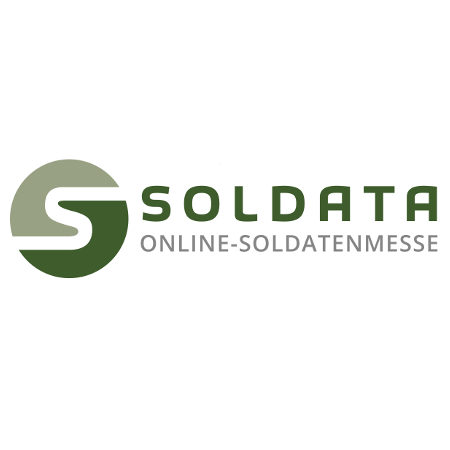 11th Online Soldier Fair
When.
18 - 22 May 2021 | Open 24 hours
Where?
Online at www.soldata.de | Admission free
For whom?
Active and former soldiers of the Bundeswehr