EXPO-IP PARTNER // Distribution // Creation //
Our partners support you - so that your online event is a success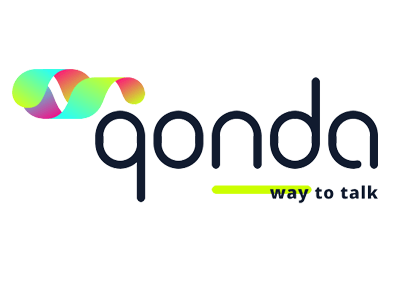 Functions
Simultaneous interpreting
Livestream

Online conference

Hybrid events
Advantages
Save travel expenses
Save hotel costs
Bookable at short notice
cheaper than on-site hardware
Contact:
Qonda- BeMi Virtuell GmbH
Am Gänsberg 37
65207 Wiesbaden
Germany
Contact
Mr Mike Bertsch
Phone :+49611-23601230
E-mail : sales@goqonda.io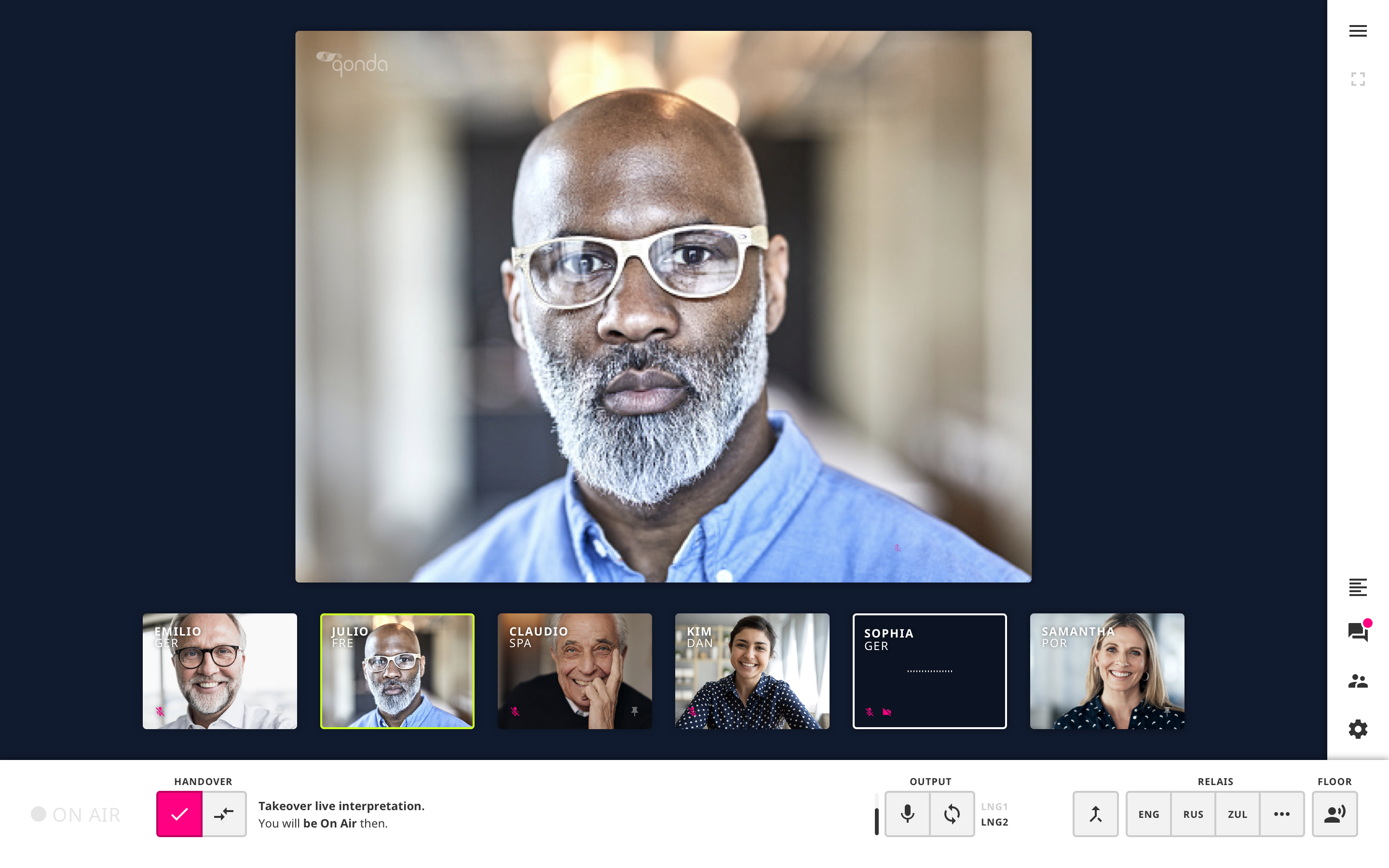 The innovative remote interpretation software, interprets your livestreams, breakout rooms or online meetings into an infinite number of languages by connecting interpreters from all over the world.
With Qonda, interpreters are brought in from all over the world to simultaneously interpret hybrid events and online events of all kinds into an infinite number of languages. We work worldwide for medium-sized businesses, corporations and international organisations. You have the option of using your own, proven interpreters via Qonda. In addition, our broad network of certified interpreters is available for booking.
Register free of charge, calculate and book your event
Link: Qonda (goqonda.io)
And this is how it works ...