EXPO-IP PARTNER // Distribution // Creation //
Our partners support you - so that your online event is a success
Digital tools & strategies - well thought out from the user's point of view!
pott.digital is your partner for everything we call "meaningful digitalisation". Digital measures and tools only make sense if they offer a benefit or added value for the respective user!
The spectrum
Optimisation of workflows and processes in companies, holistic social media consulting & advertising, the development of smart digital tools (apps) and the implementation of digital or virtual trade fairs and events.
expo-IP is a really good basis for realising virtual events. In addition, the motto applies: a good product improves more and more through many professional users who use and develop it further! This is why we have become a certified partner. But: "simply using" a system is not our way! We also want to contribute to making it better!
For the sake of our customers, for the sake of other expo-IP partners, for the sake of all users. The more benefit and added value is created for the individual visitor to an event, the better! Because current studies show that participants want to take away relevant knowledge from virtual events and they rate an event as good if it has "brought them something".
With regard to virtual events & expo-IP, we offer the following:
Full service. From conception to implementation to advertising in the social networks - everything from a single source!
Complete concept for job / trainee fairs incl. "AzubiMatch" so that the "right people" find each other quickly and easily.
Various tools & additional functions - the pott.addOns for expo-IP.
Briefly in detail:
"Optimise preparatory work": This add-on consists of registration (of visitors and exhibitors), data delivery, database connection and the necessary explanations and communication with all participants. In this way, it ensures a faster, more efficient and relaxed set-up of your event. A suitable landing page as a "central" point for communication/application and as a link to the processes described above is also available!
"Optics/Styling" add-on: This small but fine add-on enables you to make changes or adjustments to the basic design or optics of the expo-IP system, which are otherwise not available by default...
"Statistics" add-on: With this add-on, we provide you with many relevant key figures for your event. A comprehensive collection and output of relevant trade fair and user data takes place. The aim is to enable you to better evaluate the results and to provide you with learnings for future events (together).
"Matching-/Filter-Tool": This additional function / add-on ensures that the 'right' people find each other and thus automatically ensures better results for the benefit of all involved!
A comparison is made between the visitors' needs and interests and the exhibitors' offers. This results in an individual "top list" of exhibitors for each visitor that best match his or her interests. Sorted in descending order by "matching score". From here, of course, you can jump directly to the respective stand. The score also 'accompanies' the user throughout the entire event, provided the criteria have been defined beforehand - so even when "strolling around the fair" it is immediately apparent that you should definitely take a look at the respective stand! 😉 Ultimately, a personal, individual "fair navigator", so to speak.
The filter tool has already been successfully used at various digital trade fairs and congresses in completely different industries
Before the event
Advice
Concept
Planning
Registration processes
Landing page design
Application & Communication
For the event
Basic design
Digital exhibition stands
Chat, Livestream & Co.
pott.AddOns
Technical support
Communication with all stakeholders
Send us your project enquiry! We are here for you.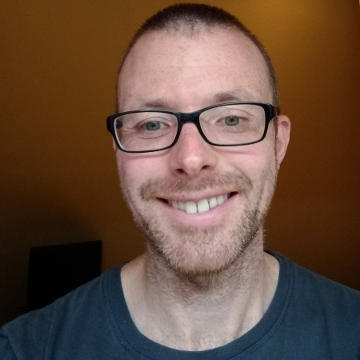 contact person:
Lars Plettau
E-mail lp@pott.digital
Tel.: 0209 27 55 28 50
pott.digital UG
Bülsestr. 29
45896 Gelsenkirchen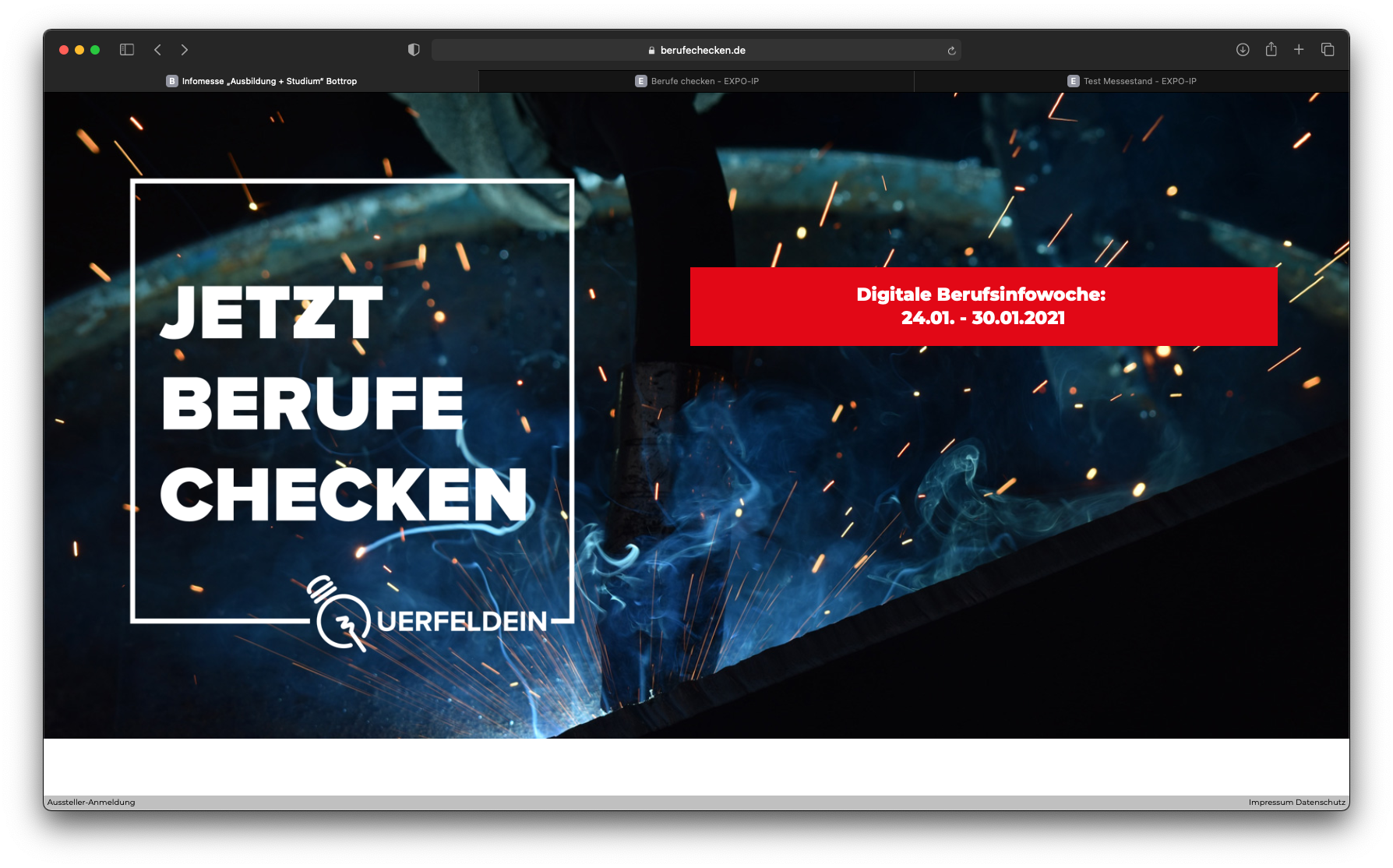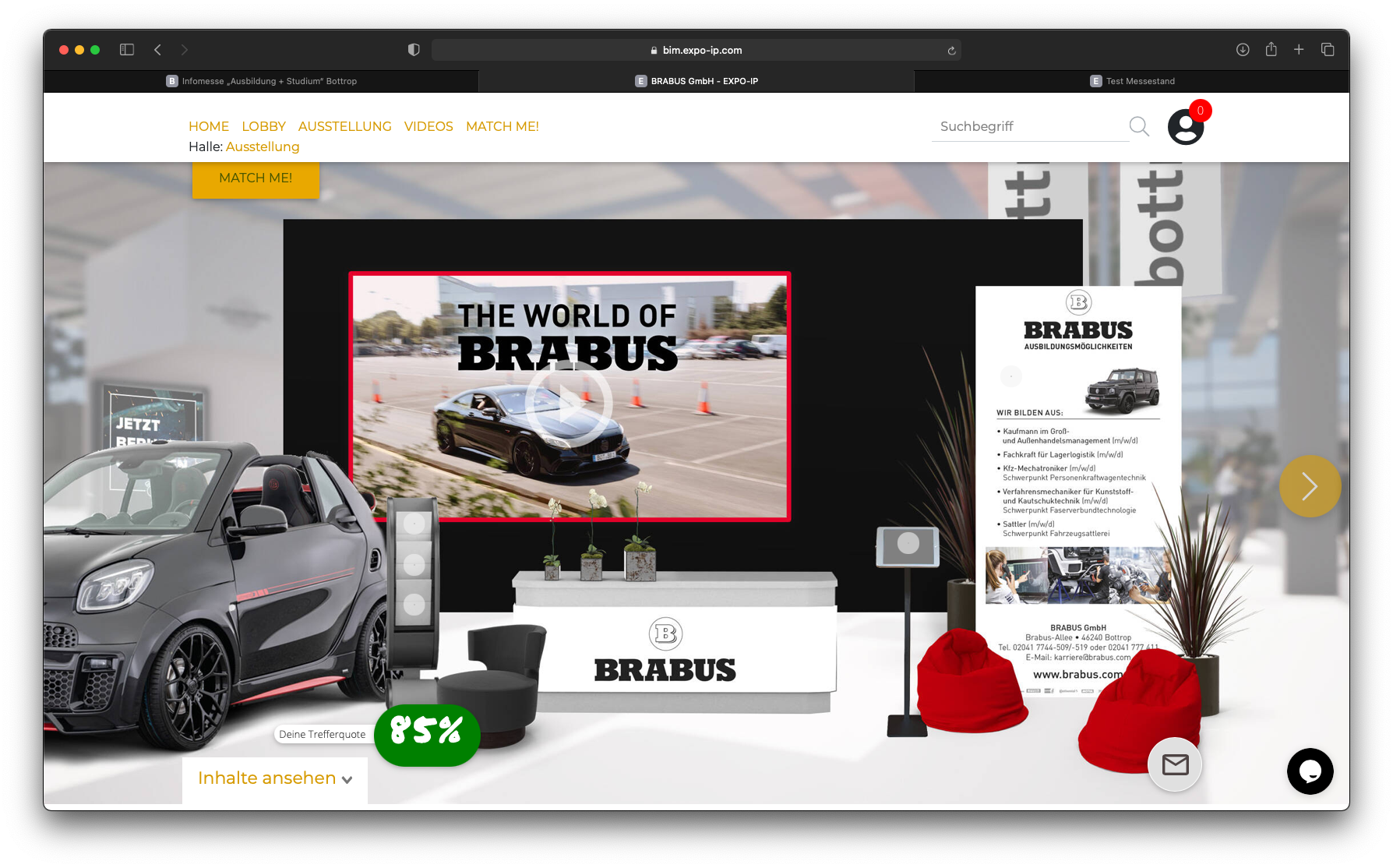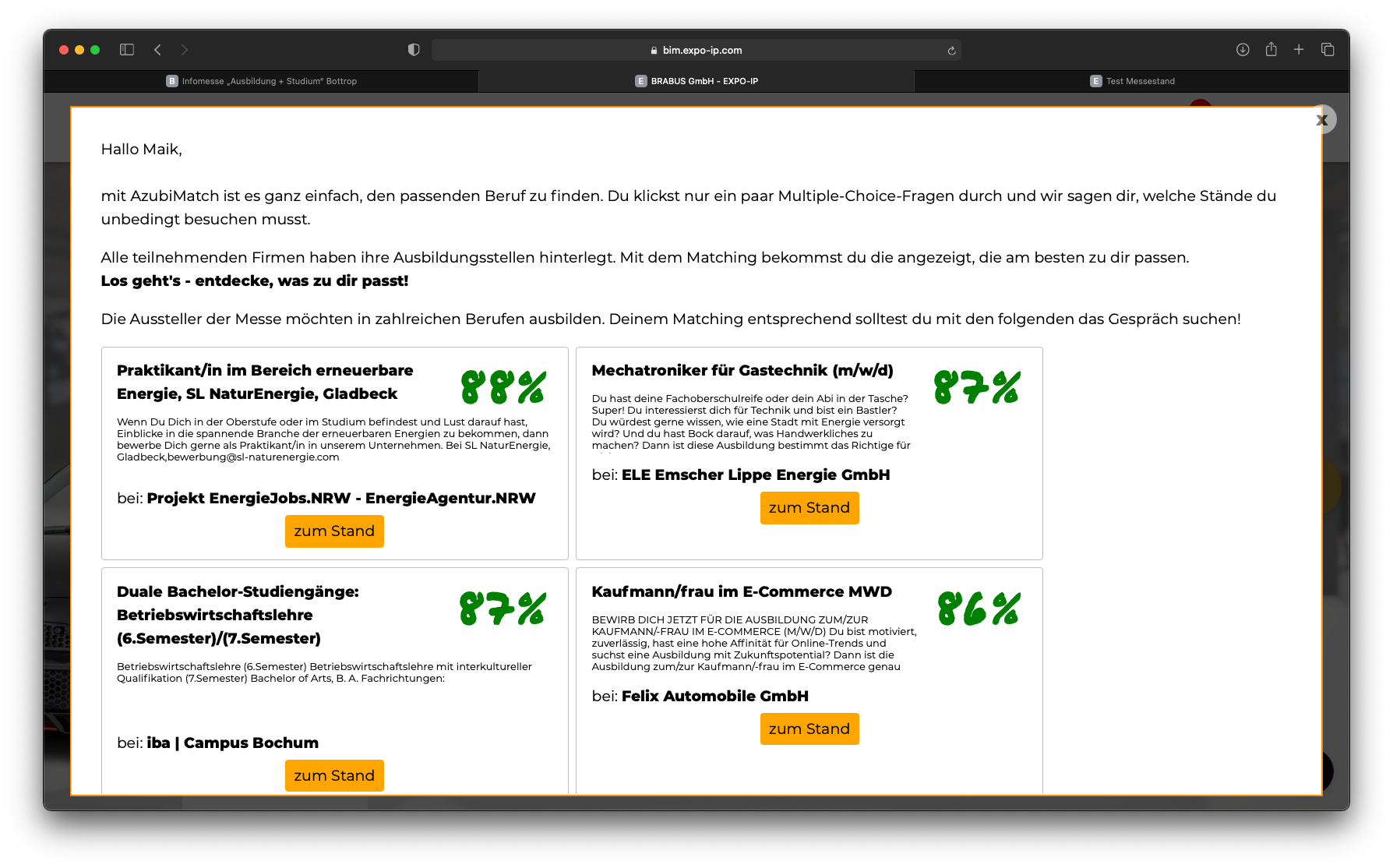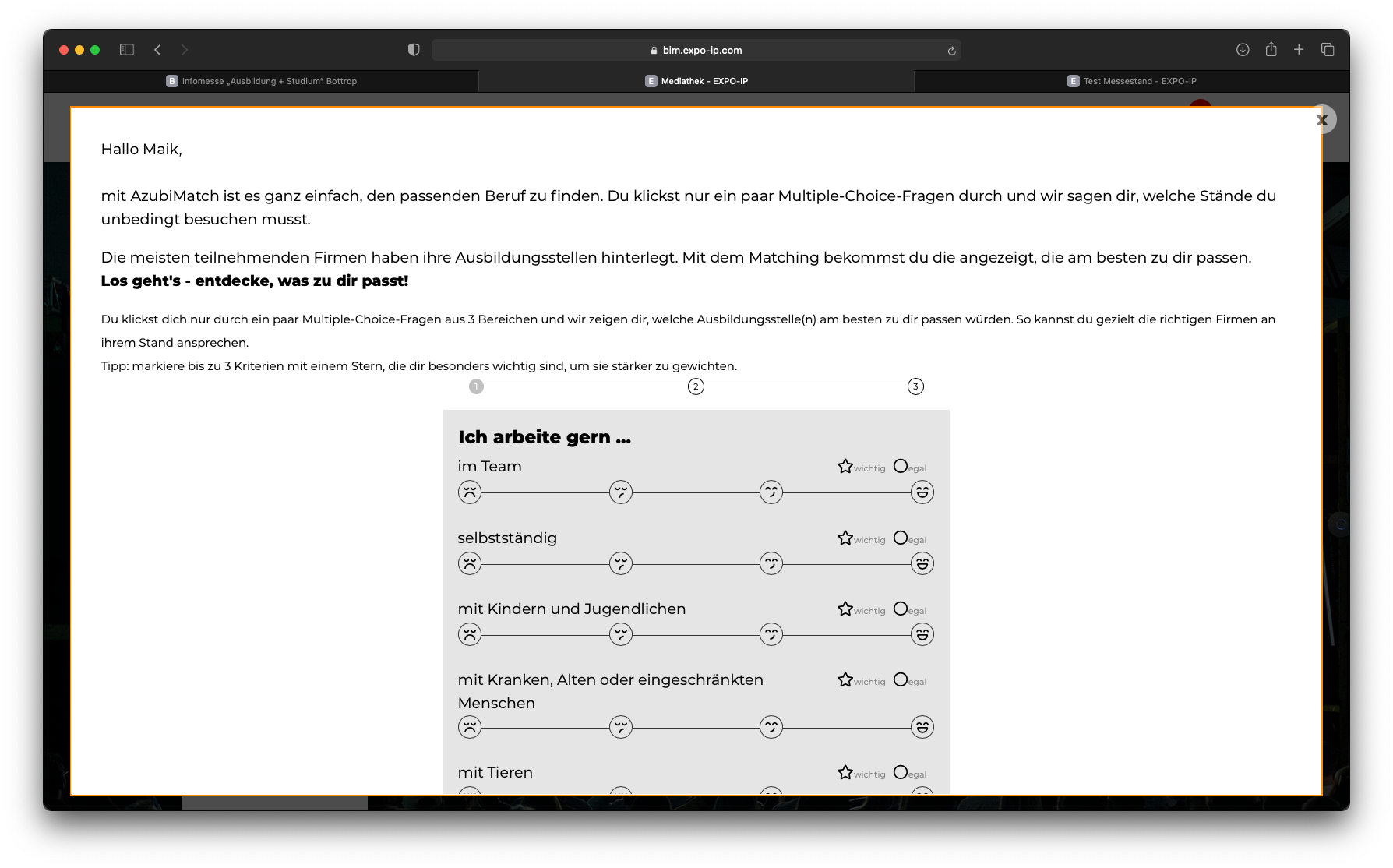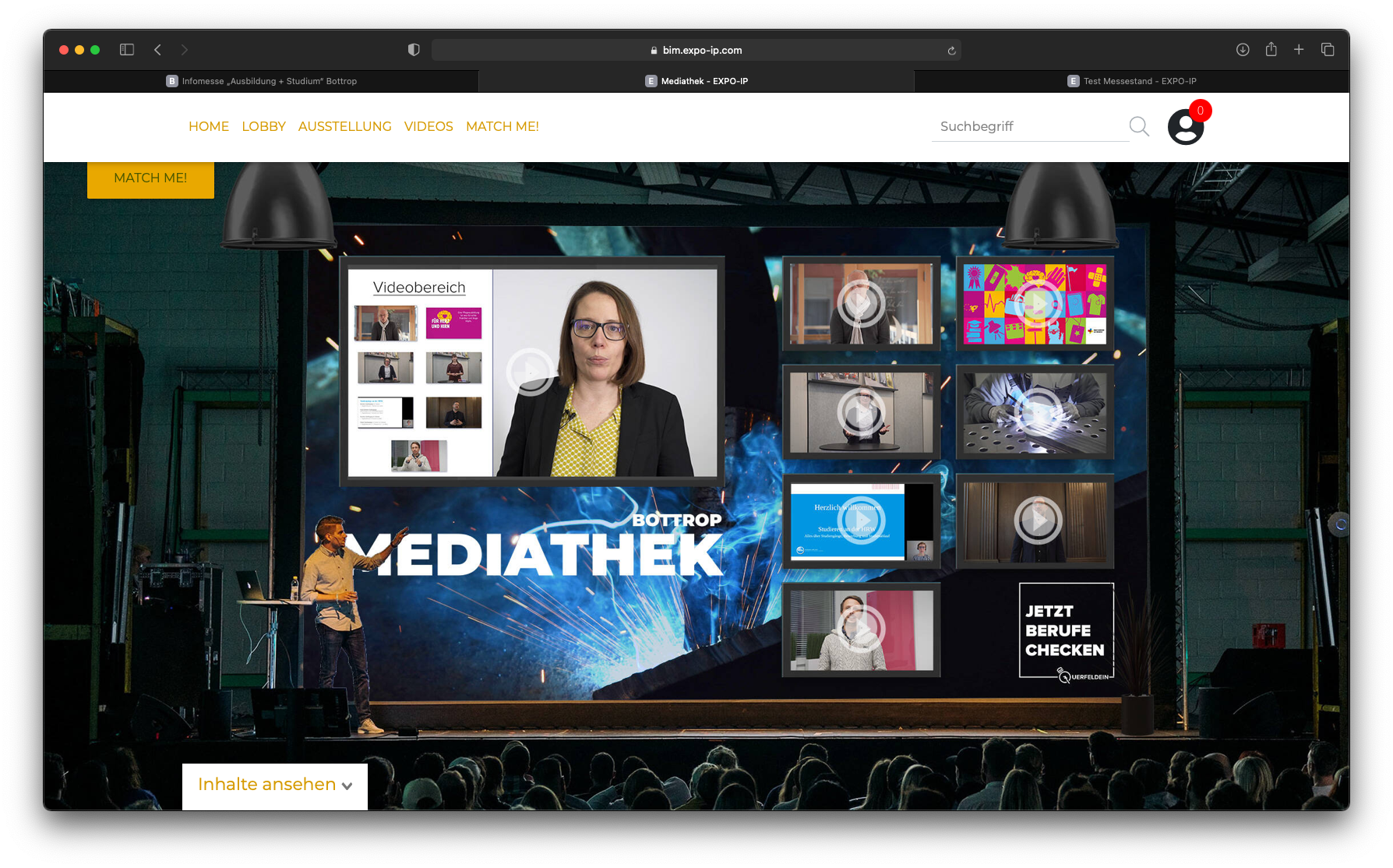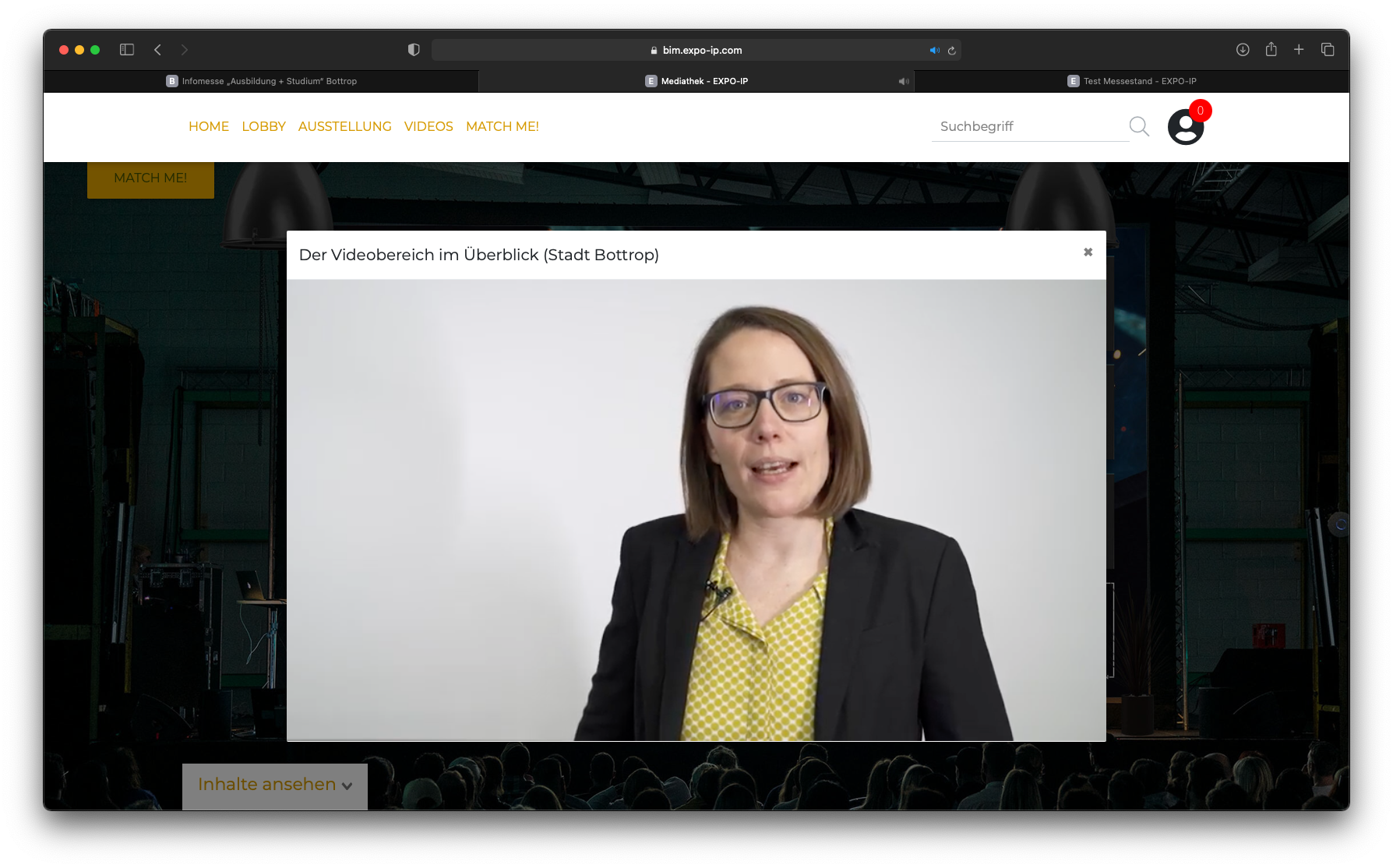 You can find all references of the partner in our BLOG.