EXPO-IP PARTNER // Distribution // Creation //
Our partners support you - so that your online event is a success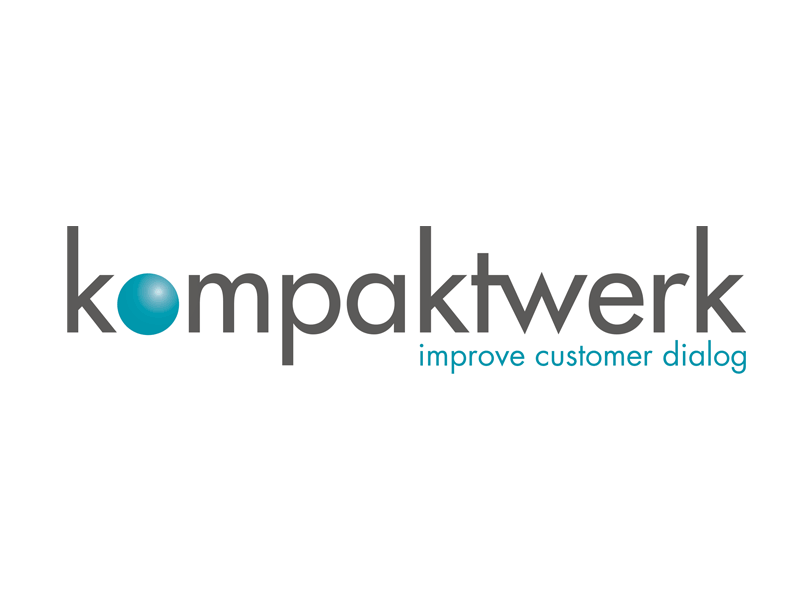 Functions
Livechat
Email Management
Whatsapp messaging
AI-powered chatbotAdvantages
Advantages
Direct digital contact to the customer

Contact cost reduction

Higher completion rate

Improving the customer experience
kompaktwerk GmbH
Sattlerweg 12 b
51429 Bergisch Gladbach, Germany
Contact
Jörg Feldmann
Phone : +491715564800
E-mail : info@kompaktwerk.com
www.kompaktwerk.de
Live support for your virtual trade fair
Live support for your virtual trade fair
Kompaktwerk GmbH is a digital agency specializing in chatbots, virtual assistants, artificial intelligence (AI) and customer support. With us as your partner, you can access our Digital Engagement Platform with chat, messaging and chatbot system, as well as our long experience. Especially in the field of e-commerce we have already managed and successfully implemented many AI-supported chatbot projects, respectively virtual assistants and intelligent support centers for our customers.
Our chatbots and virtual assistants are an individual solution for your company. The artificial intelligence learns with each customer contact and is thus tailored to your customers and products over time.
We implement and integrate our chatbot solution into your existing CRM and contact center systems without requiring IT resources on your side.