EXPO-IP PARTNER // Distribution // Creation //
Our partners support you - so that your online event is a success
Your full-service partner for B2B online events.
For virtual trade fairs and online events, as a general contractor with strong technology partners, we ensure that you can implement your plan quickly and with high quality. We take care of all steps from concept and planning, design and content, to marketing and project management.
In this way, we work with you to create profitable experiences between people and B2B brands. These strengthen not only the perception of your brand, but also your sales - by gaining valuable data and leads.
Numerous B2B brands trust us with the design of their events - you can do it too.
email marketing
Video production
Campaigns

social media

Consulting & Conception
Virtual fairs
Webinars
SEO
web design
Send us your project request! We are here for you!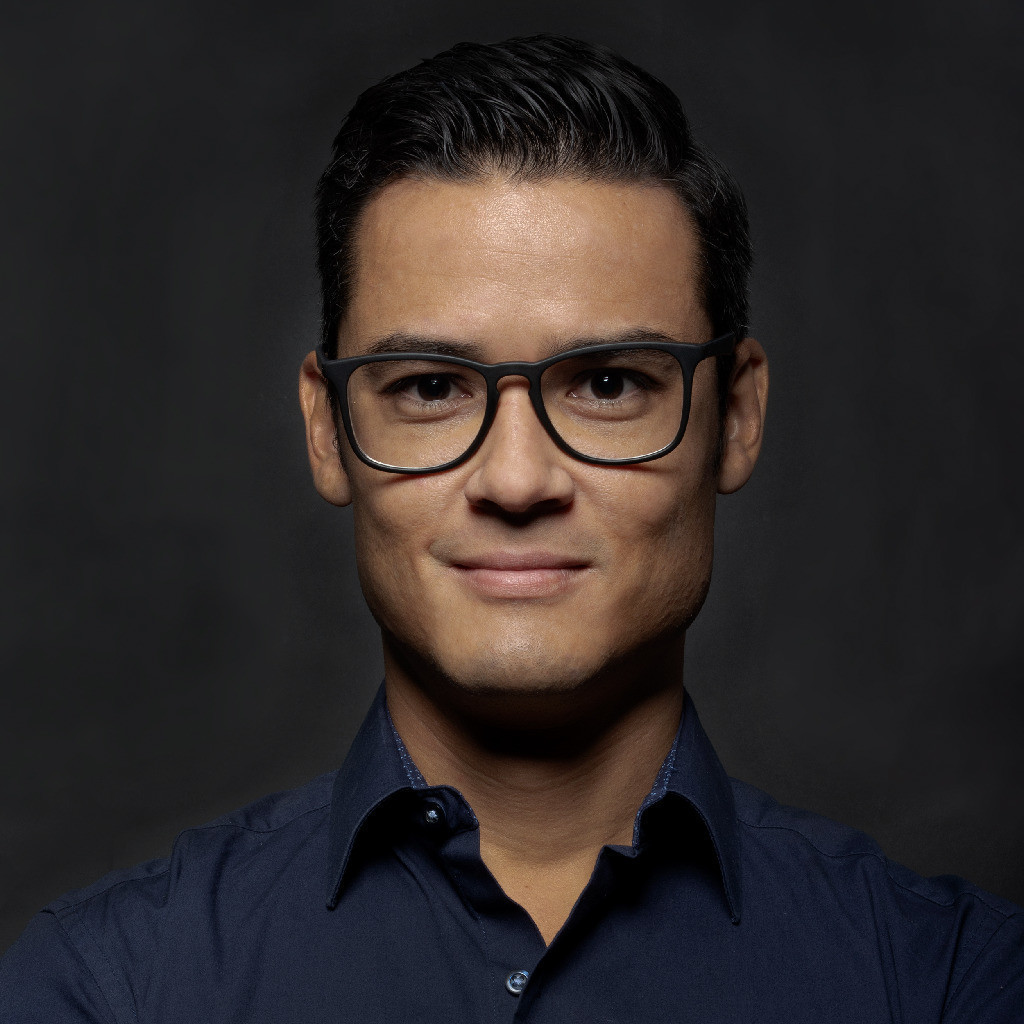 contact person:
Dennis Güth
E-mail newbusiness@wob.ag
wob AG
Werner Heisenberg Street, 8-10
68519 Viernheim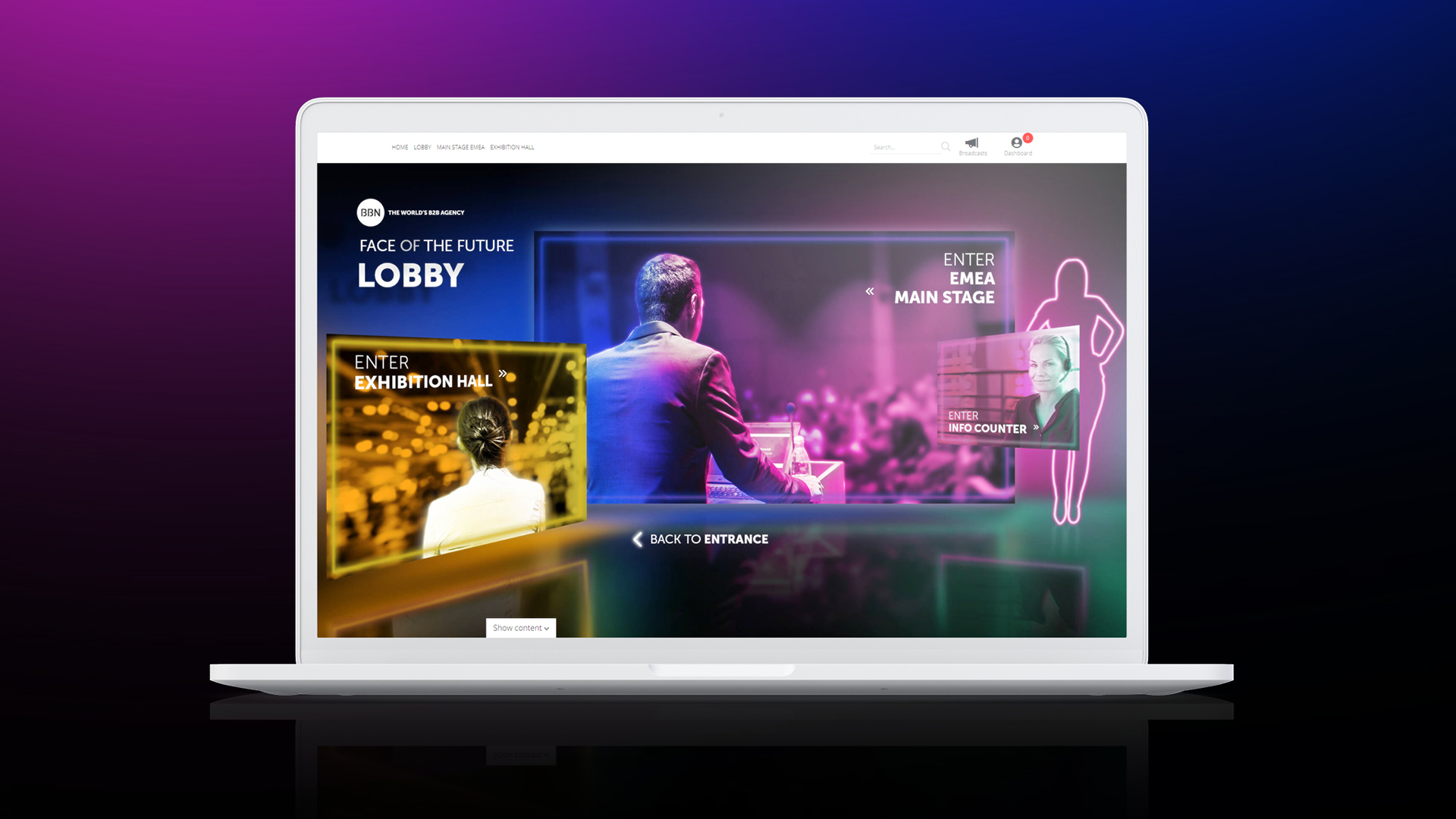 FACE [of] THE FUTURE - BBN MAKES THE FUTURE OF MARKETING REAL
FROM THE IDEA TO THE BIGGEST ONLINE CONFERENCE IN B2B MARKETING IN 6 MONTHS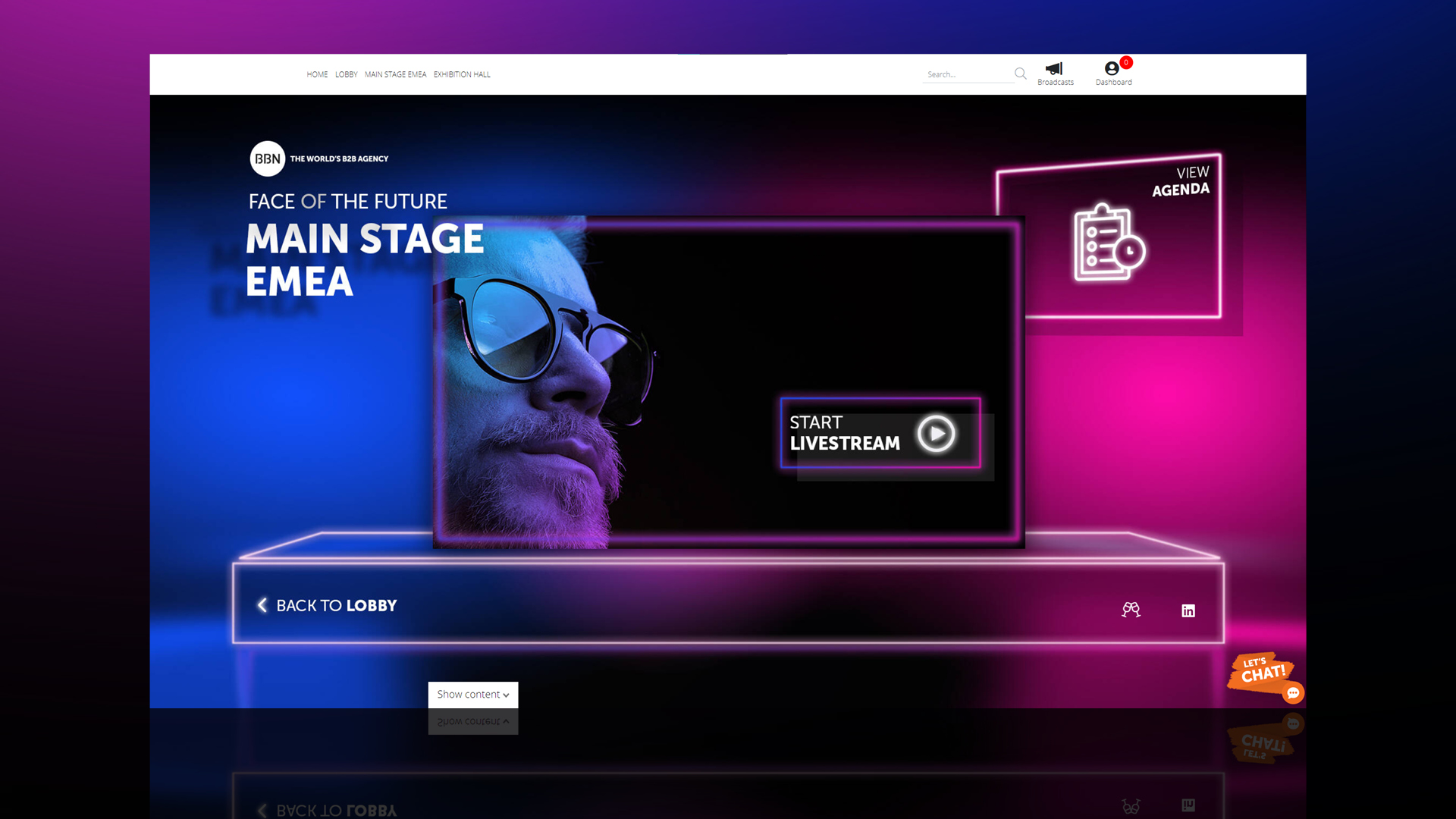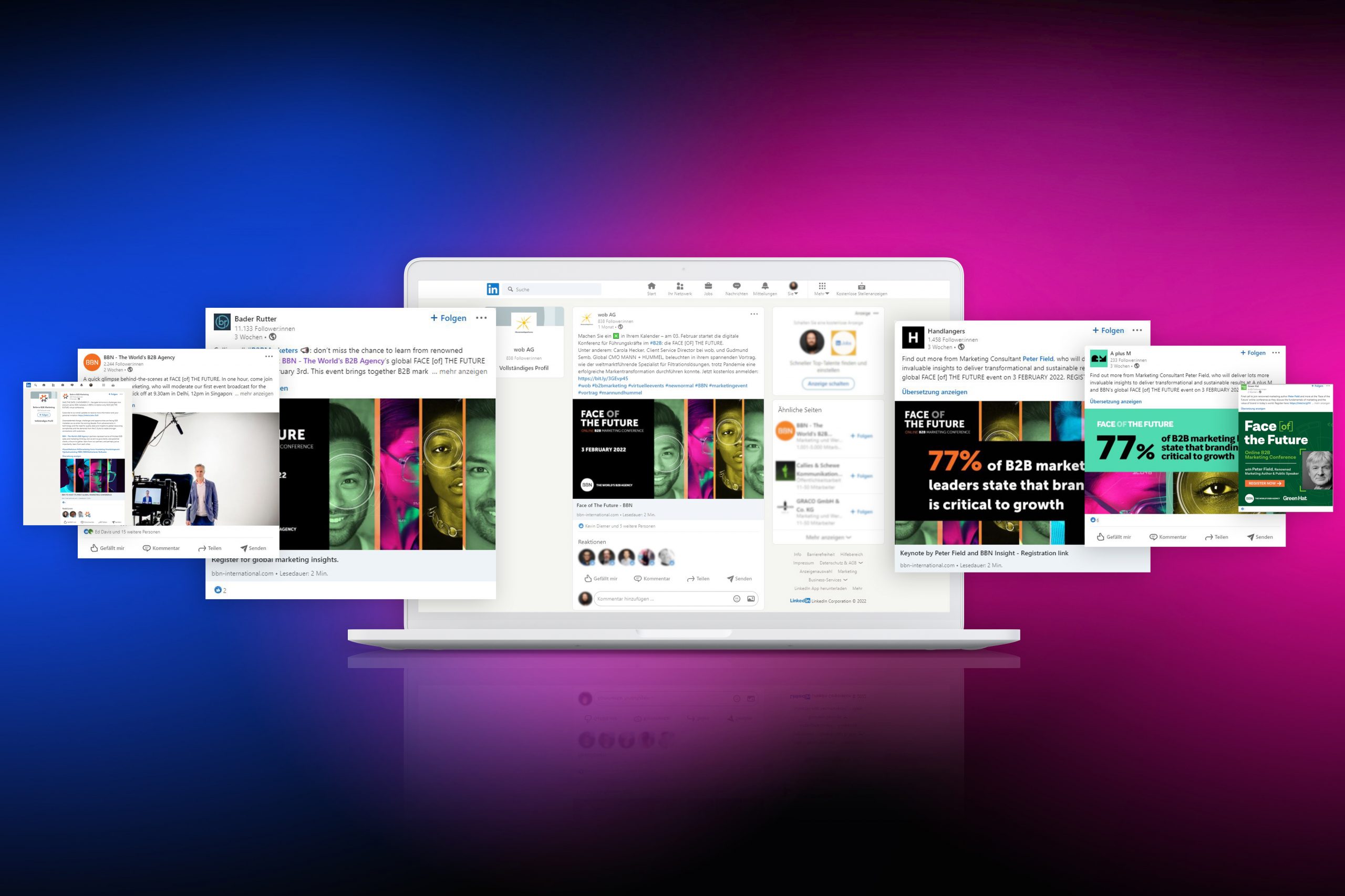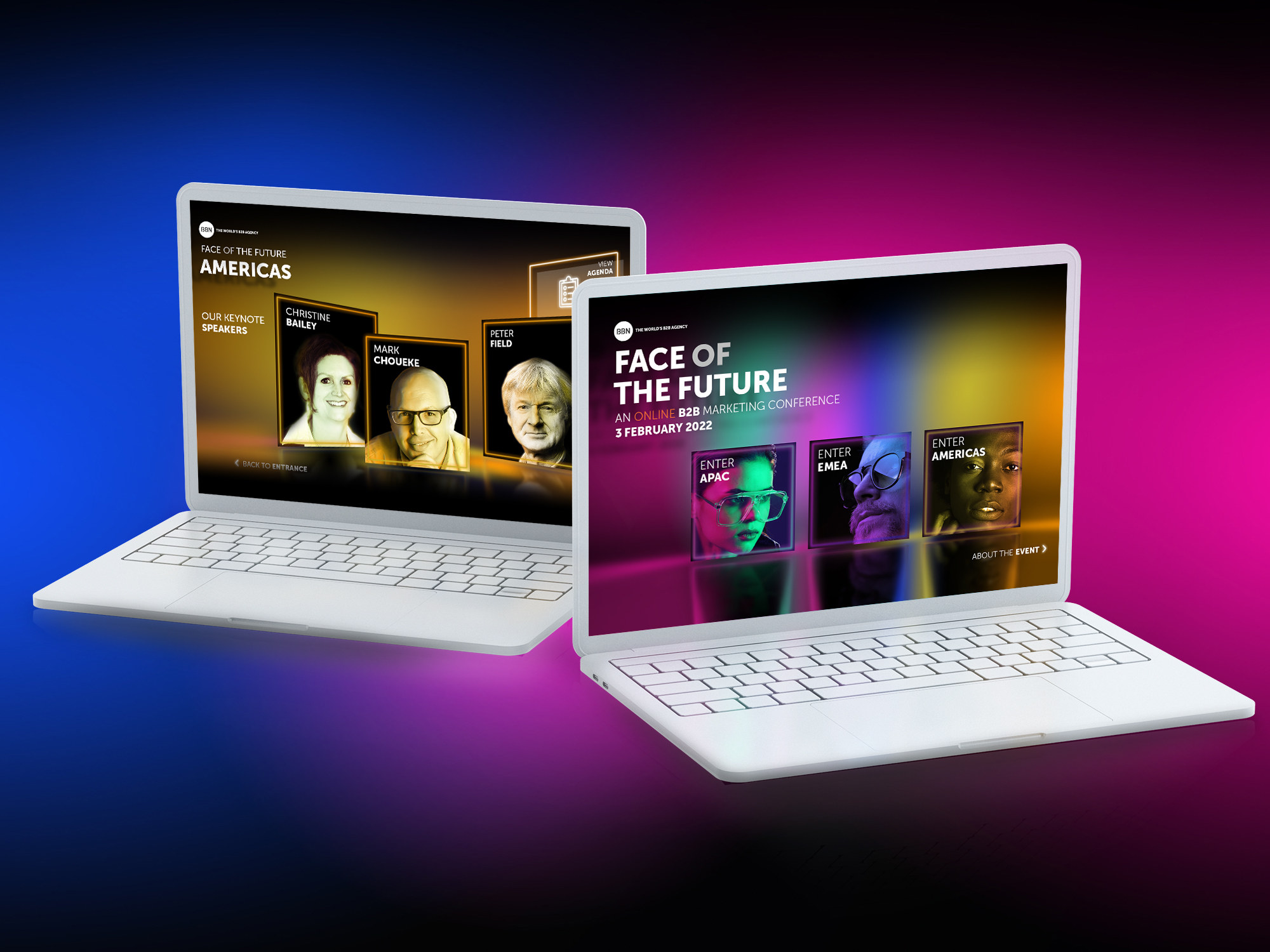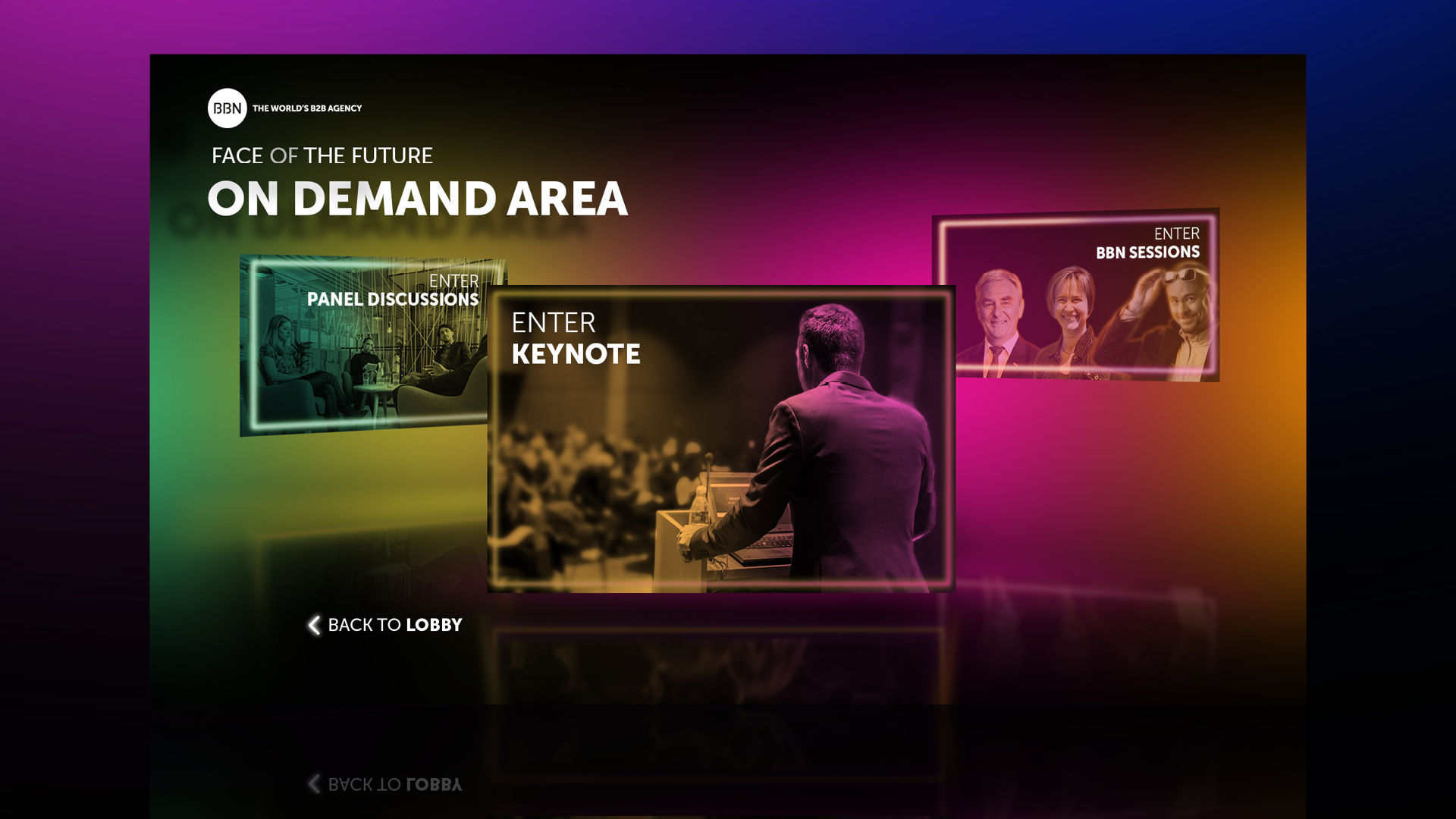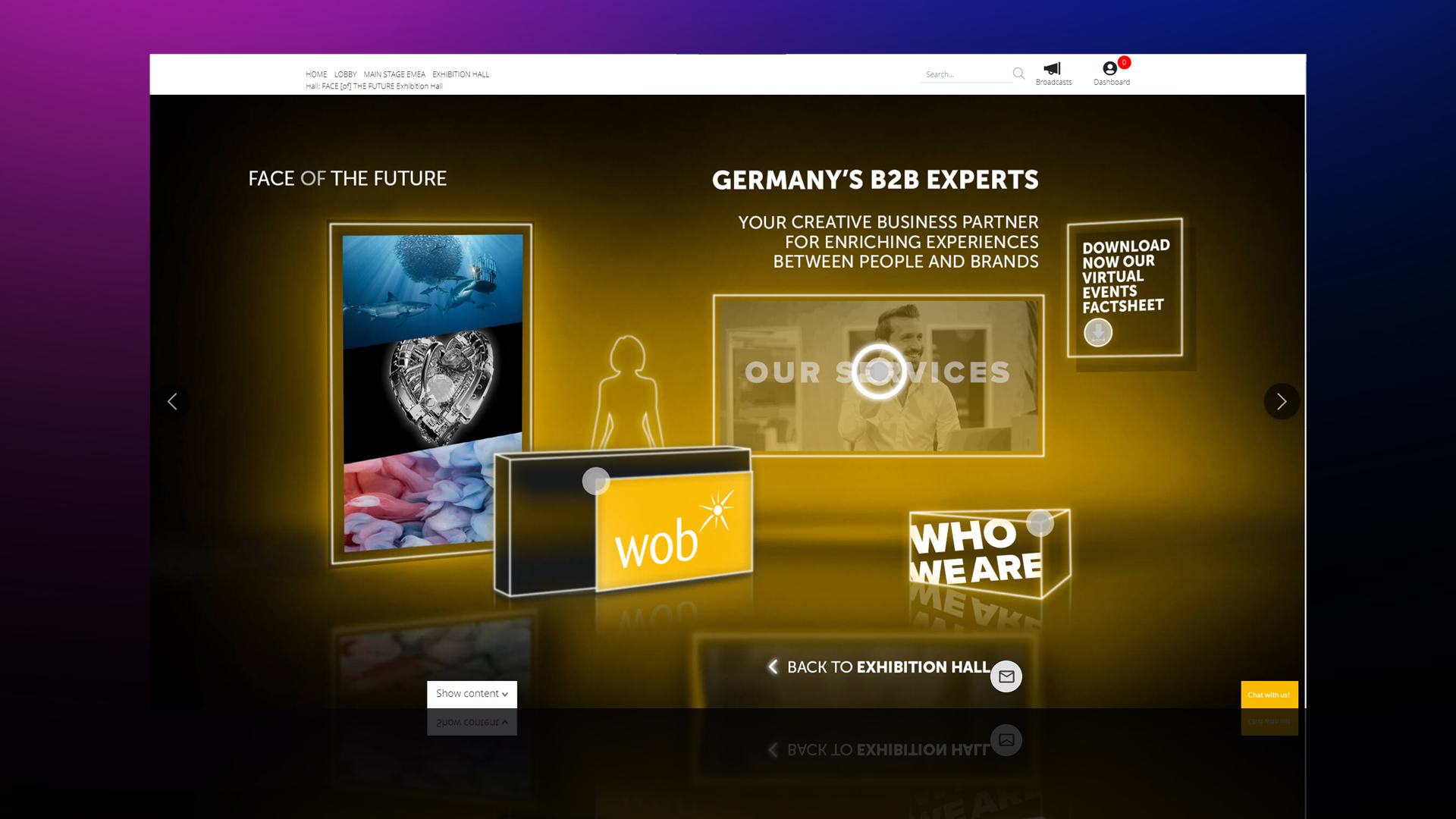 You can find more references of the partner in our BLOG.