EXPO-IP PARTNER // Distribution // Creation //
Our partners support you - so that your online event is a success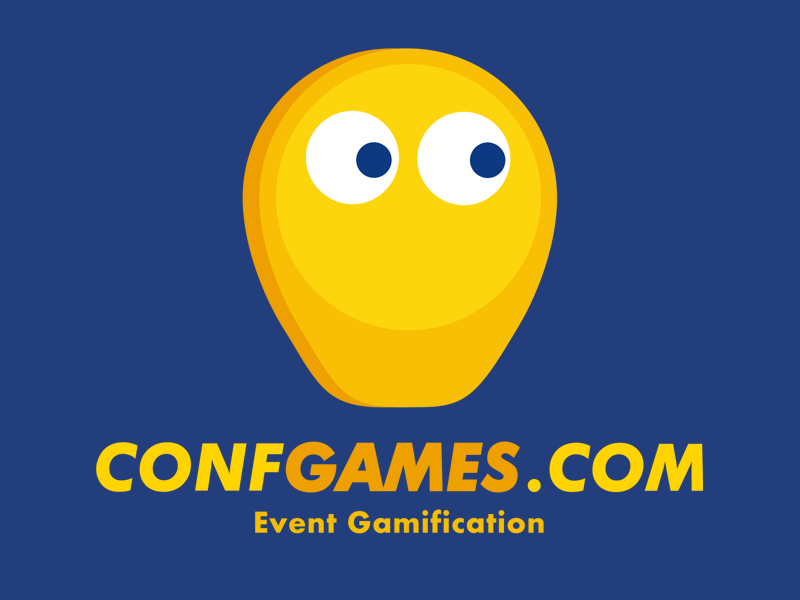 Functions
Questions (Question and Survey Apps)
Interaction (video and text chat apps, also as Q&A sessions, e.g. after a lecture)
Retro Games (Games Apps)
Video quizzes (film quiz apps with the option of integrating your own image or product videos)
Lead-Making (Lead App)
Advantages
attractive event programme
direct control of the flow of visitors
High interaction rates and dwell time at the stand
qualified lead contacts for the exhibitors
Contact:
CONFGAMES GmbH
Weißeritzstrasse 3
01067 Dresden
Germany
Contact
Manuela Volz-Queißer
m.volz-queisser@confgames.com
Phone: +49 351 50165530
We turn visitors into exhibitor discoverers. We generate interactions and leads. Playfully easy.
Satisfied exhibitors and visitors are the guarantee for sustainably successful events. We accompany event presentations with professional gamification and create genuine get-together moments between exhibitors and visitors. During and after the event.
Also as an expo-IP add-on CONFGAMES brings participants, sponsors and exhibitors together by means of an interactive event scavenger hunt: By solving small tasks at an exhibitor, sponsor or other station, participants can make direct contact, thus advancing one level and earning a chance to win attractive instant prizes.
Classic interaction possibilities are enriched with playful challenge thoughts at CONFGAMES - the advantages:
- Achieve higher interaction rates at exhibitor stands
- Generate qualified contacts with verified mail addresses (DSGVO-compliant)
- Gain versatile evaluation options
As an enabler for live communication, we have been established with this gamification solution since 2013 and accompany events as a service provider holistically with service, moderation and operations - we know what we are doing.
With CONFGAMES virtual, we have developed flexibly integrable apps that make it child's play to manage streams of visitors online. And above all, they significantly increase the time spent at the stand. This creates versatile application scenarios for use on the expo-IP platform.
Let's Click & Play. Added value for exhibitors and visitors guaranteed.
BÖRSENTAG BERLIN ONLINE - 28.11.2020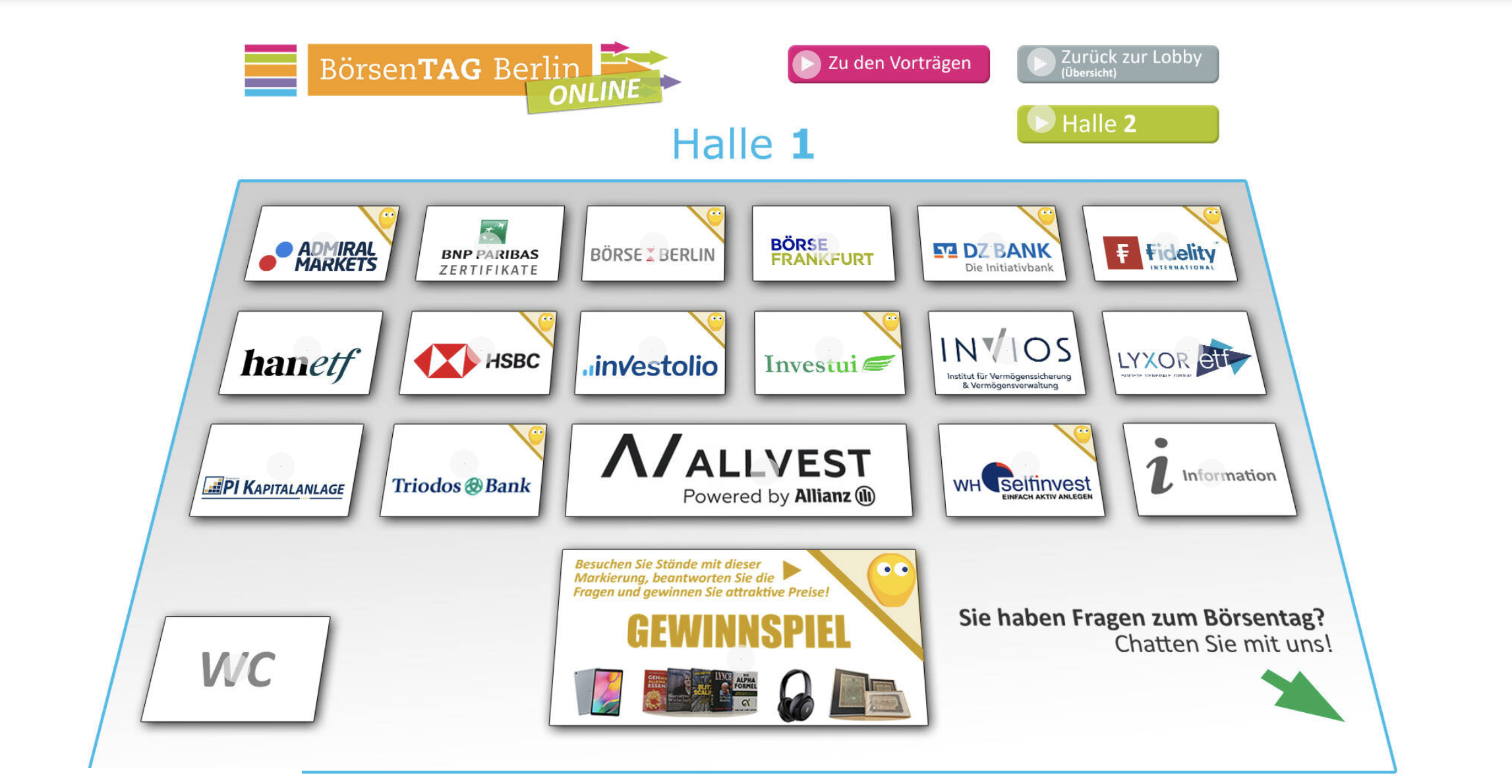 QUICK STATS
≈ 416 players

2653 Interactions

10 online game stations

Ø 265 players per station

Ø 72 contacts per station