SHOWCASE // BEST PRACTICE // CASE STUDY
Guest contributions and references made with expo-IP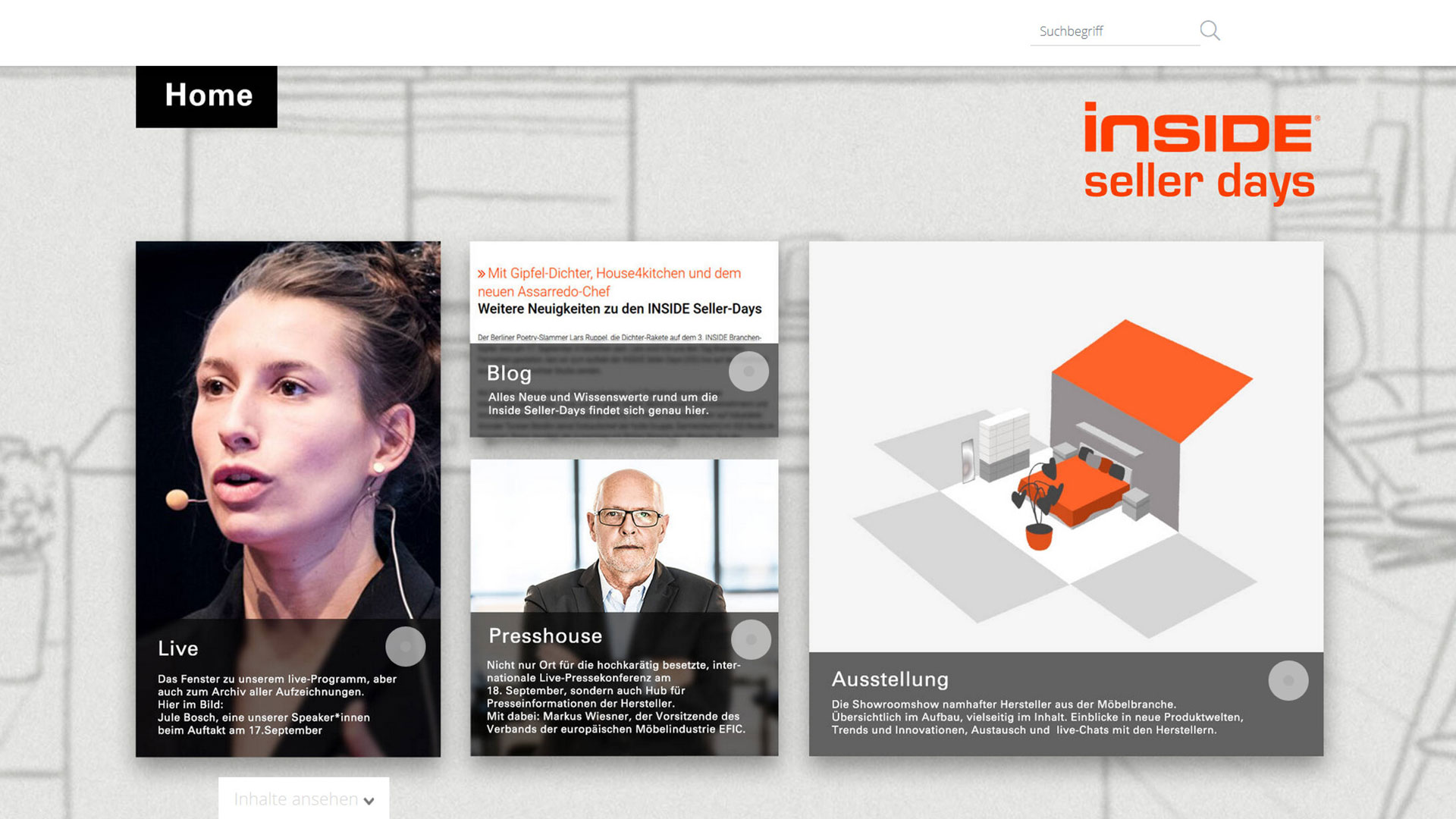 INSIDE Seller Days 2020 - interactive and digital communication format
The times are set on digital - and with the INSIDE Seller Days 2020, 3c is setting new standards: Over 90 exhibitors from the furniture and interior design industry - manufacturers, wholesalers and specialist retailers - presented themselves for three weeks in September 2020 at this online showroom show.
The virtual rush was enormous: more than 35,000 visitors and around 15,000 unique visitors took advantage of the opportunity for live digital communication.
There was a lot going on in the digital location of the INSIDE Seller Days 2020: The tailor-made event platform with its attractive mix of interaction, product presentation, talks, interviews, lectures and live broadcasts made the innovative online event both a current performance showcase for the exhibitors and a popular annual summit for the furniture industry.
Individual, inspiring, interactive: In the showroom area, visitors were able to obtain comprehensive information about all the innovations in the product presentations of the more than 90 exhibitors. Features such as live streams and live chats, integrated image material, interview clips and 360° films as well as information material for downloading provided multi-faceted impressions.
An extensive, multi-day live programme with interviews, discussion rounds, statements and interactive audience participation made the INSIDE Seller Days an authentic event experience for participants and players alike. With in-house direction and perfect coordination of all technical service providers, 3c GmbH ensured an all-round successful hybrid event.
As a digital further development of the well-established INSIDE industry summit, the participation of numerous top-class guests such as Bettina Billerbeck (Schöner Wohnen), Dennis Balslev (IKEA), Ronald Focken (Serviceplan) or Jule Bosch (freelance consultant, speaker and coach) was a matter of course for the INSIDE Seller Days.
This has never happened before: A virtual international press conference with top-class representatives of the European furniture industry connected in parallel. The event, moderated by 3c and transmitted via live stream, was an absolute highlight for the journalists participating via chat function and the interested audience.
The overall communicative, organisational and technical responsibility for the INSIDE Seller Days lay in the hands of the 3c project team - spatially represented by the in-house event studio with connected technical rooms.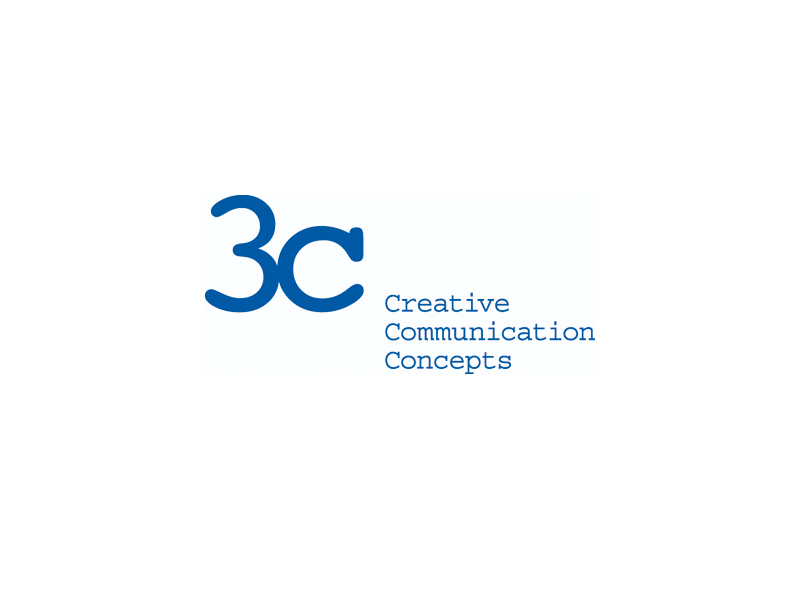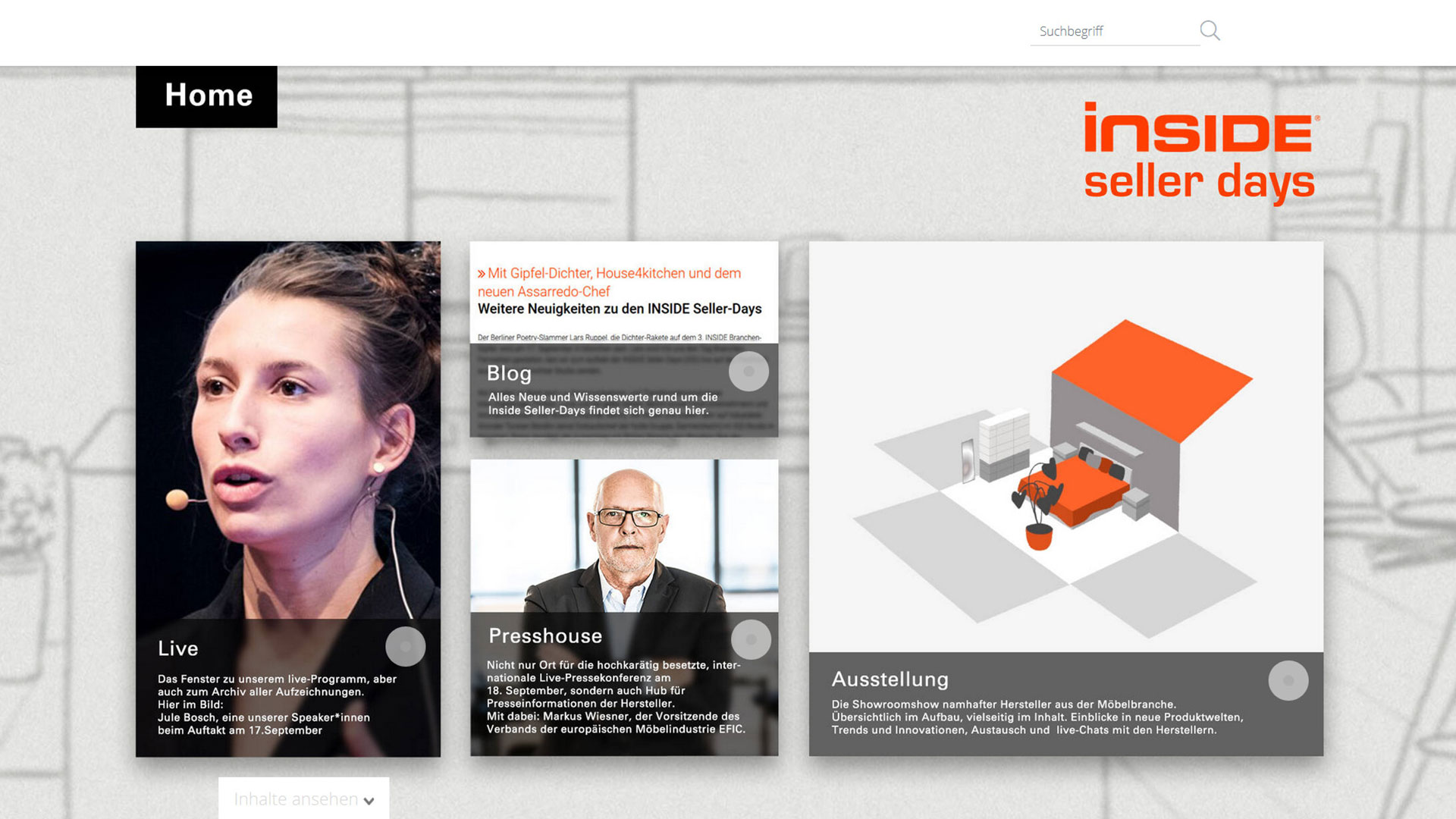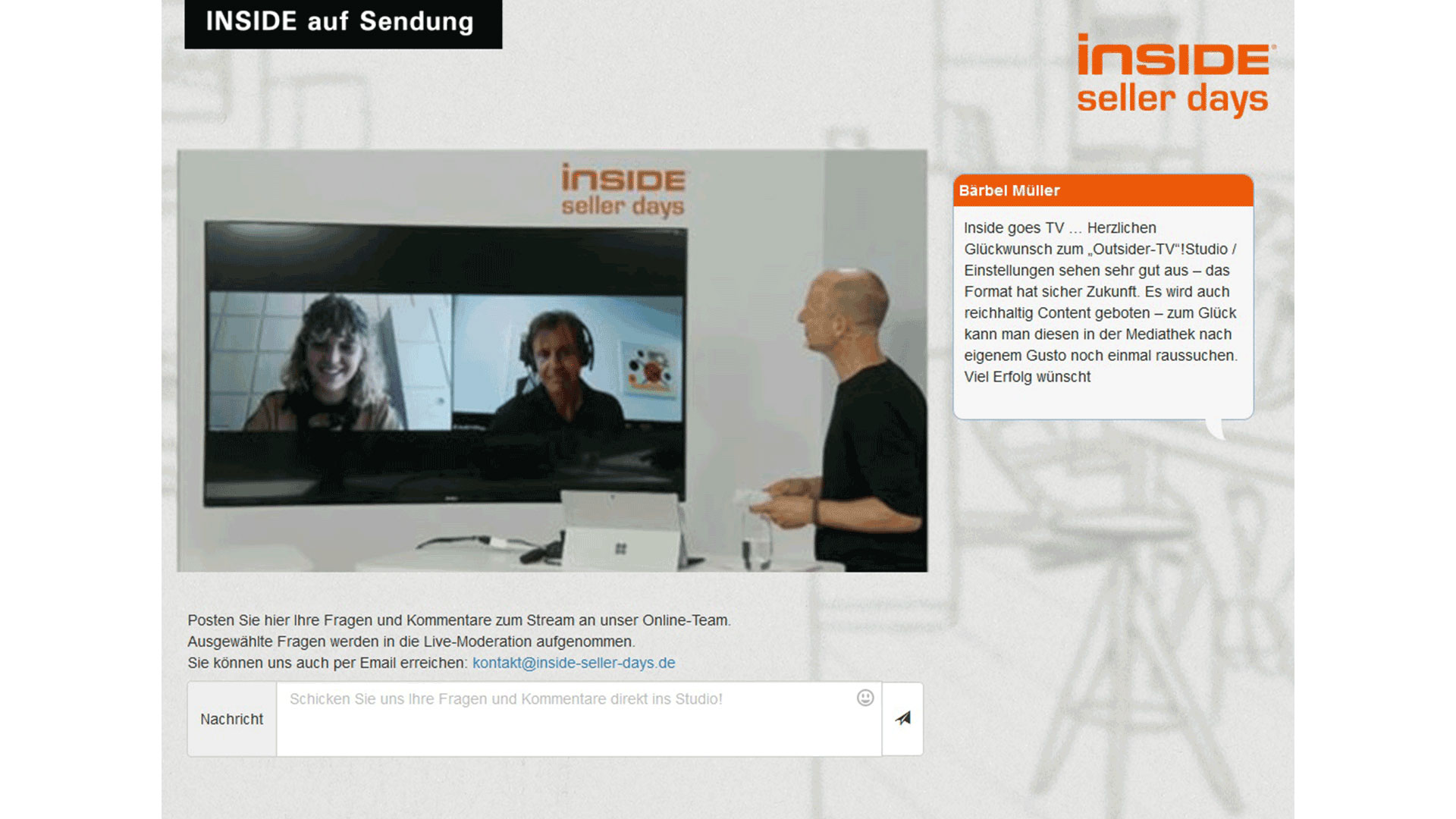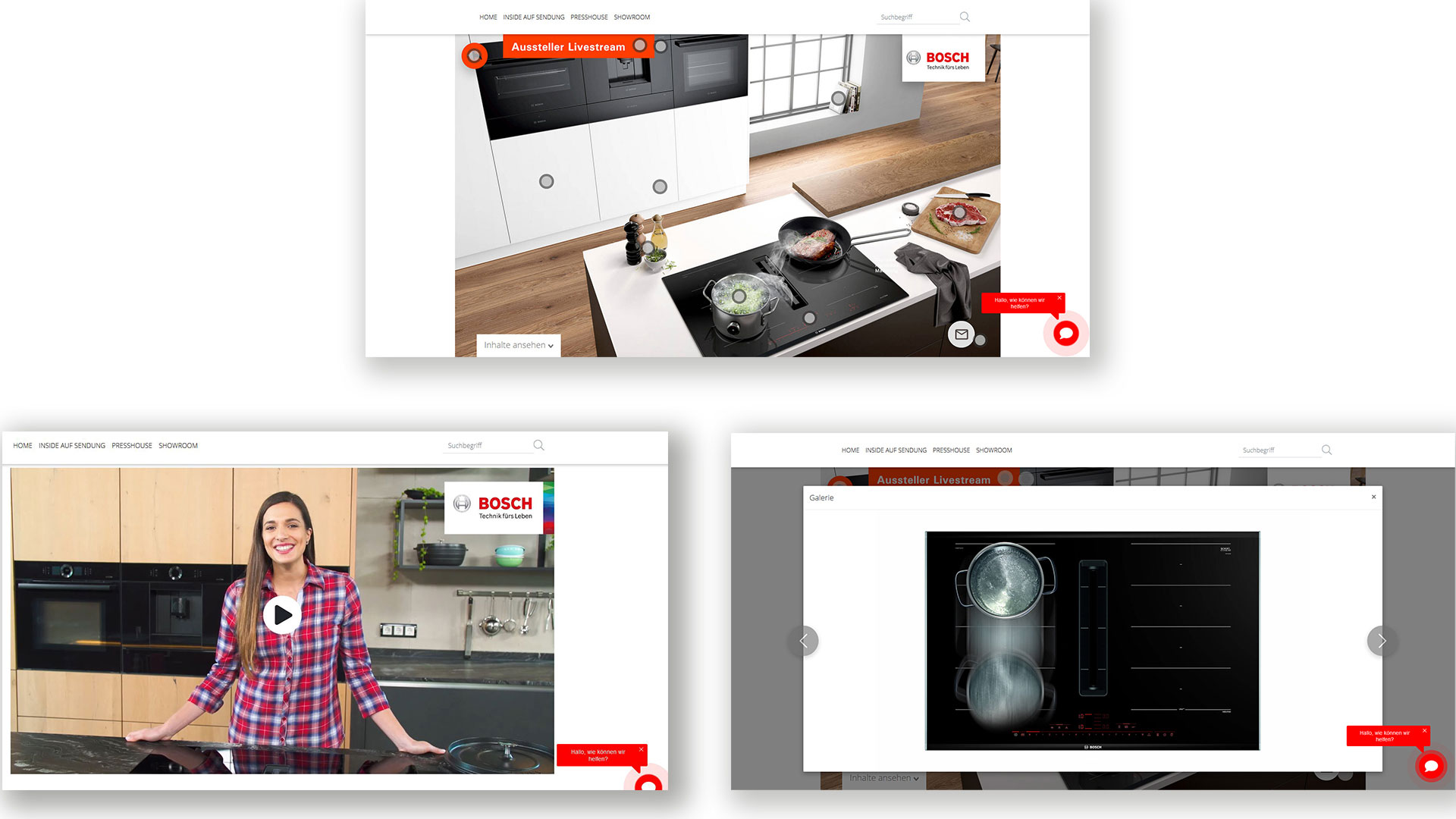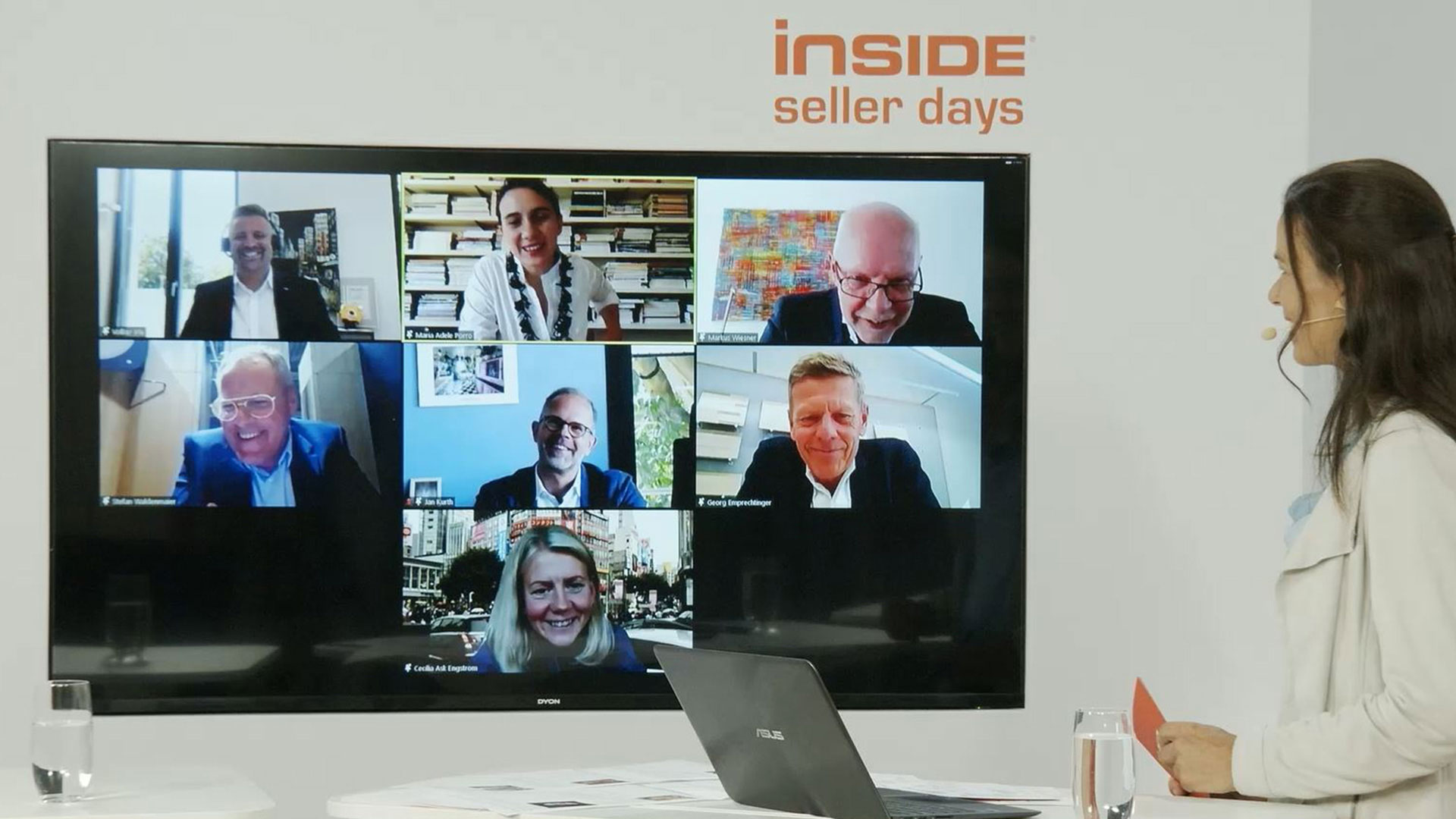 Note: This is a guest post by 3C Creative Communication Concepts GmbH. Responsible for the images and texts is 3C Creative Communication Concepts GmbH.