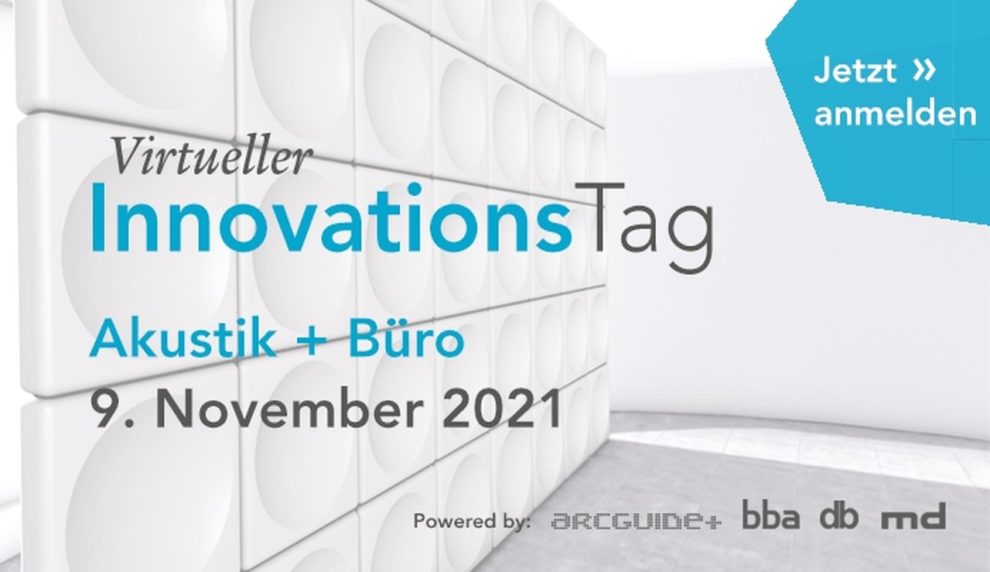 Our next Virtual Innovation Day will take place on 9 November. The programme includes six expert lectures on the topic of "Acoustics + Office".
The office of the future is both a workplace and a home. The development of future-proof office concepts poses new challenges for planners, especially at this time. The demand for an agile way of working requires a completely new way of thinking about office structures. Good acoustic conditions in the room are essential for office planning.
The expert lectures illuminate the topic of "Acoustics + Office" from the point of view of office organisation and psychology, but also from a technical point of view. What possibilities are there for acoustic simulation? What is the state of the art? Which materials are particularly acoustically effective and good to install?
The planning of a good working environment and its structural and interior implementation ideally go hand in hand. Our experts explain different aspects regarding planning, equipment, design and implementation.
Source... https://www.db-bauzeitung.de/news/virtueller-innovationstag-akustik-buero-2021/