SHOWCASE // BEST PRACTICE // CASE STUDY
Guest contributions and references made with expo-IP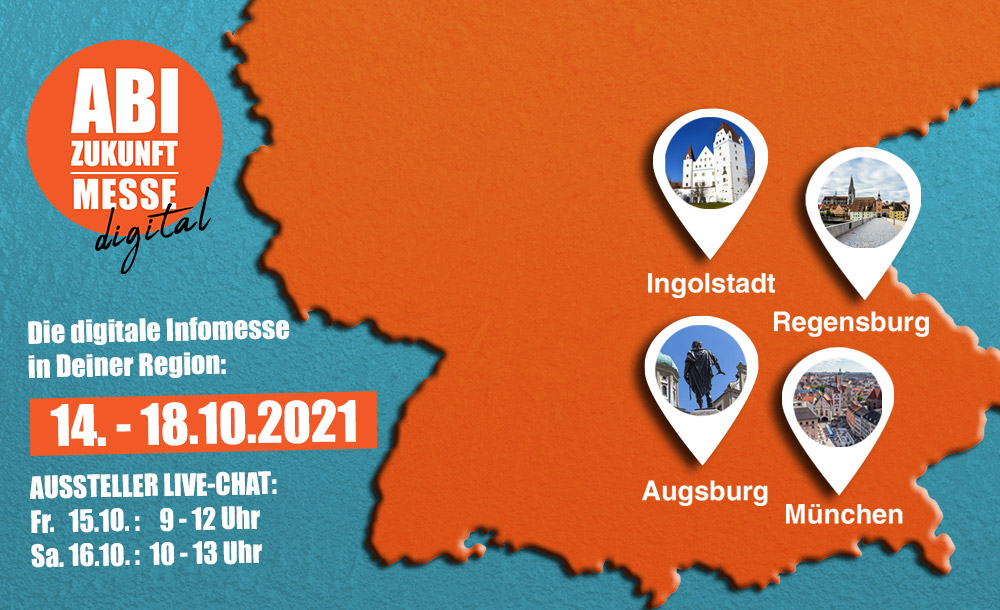 ABI Future Bavaria digital 2021
ABI Zukunft digital will take place from 14.10.2021 (Thu) to 18.10.2021 (Mon) for the Augsburg, Ingolstadt, Munich and Regensburg locations.
Don't miss the chance to participate. You will benefit from our know-how as a trade fair organiser with over ten years of experience, as well as from our exclusive service offers!
We offer you the perfect solution for a reliable event, even under the current circumstances, to promote your company and attract qualified young talent.
You can expect unbeatable highlights - among others:
- Cross-location search function
- Exhibitor Live and Video Chat on Fri, 15 and Sat, 16.10.2021
- Applicant box
- Viewing of all visitors to your stand, even after the fair is over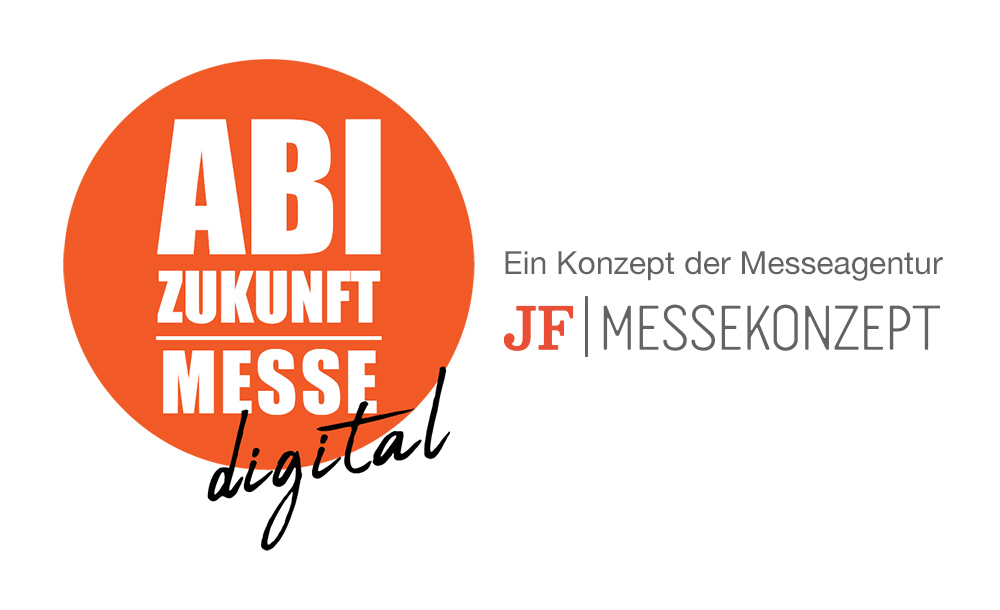 Note: This is a guest article by JF MESSEKONZEPT GmbH & Co. KG. Responsible for the images and texts is JF MESSEKONZEPT GmbH & Co. KG.